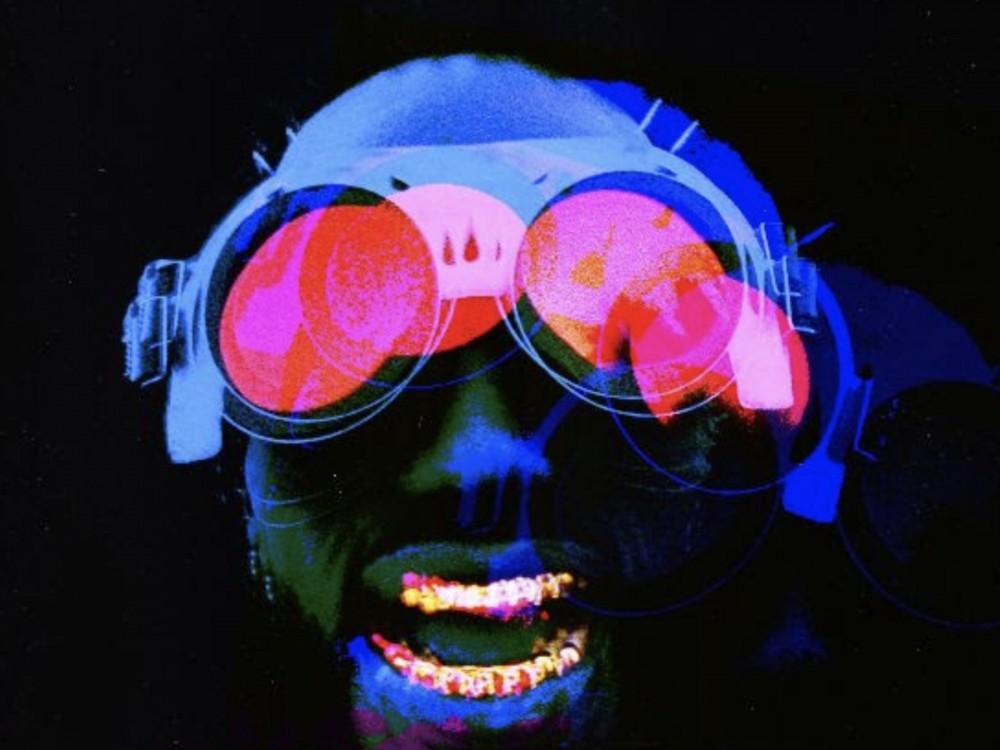 Memphis rap legend Juicy J is a certified veteran but he's making sure the world know he has deep ties with the current day hip-hop elite. The mega producer and Three 6 Mafia co-founder has come through with a deluxe version of his The Hustle Still Continues with some major new school acts.

119 Views
Comments Off on Juicy J Stays Modern W/ Rico Nasty + Pooh Shiesty's Help
Juicy J Stays Modern W/ Rico Nasty + Pooh Shiesty
The Juice Man's newest project comes stacked with a splash of rap rookies catching serious buzzes. The album features everyone from fellow Memphis native Pooh Shiesty to 24-year-old Maryland native Rico Nasty.
Platinum-selling rapper, producer, legend and Academy Award winner Juicy J releases THE HUSTLE STILL CONTINUES today. This expanded version of his acclaimed album THE HUSTLE CONTINUES (released in November 2020) includes an additional 9 tracks featuring Pooh Shiesty, Rico Nasty, Lord Infamous, Project Pat, Henry AZ, ReyLovesU, Duki and Kaash Paige. The original THE HUSTLE CONTINUES was Juicy's first independent album in 10 years and it debuted at #1 on the Rap Album Sales Chart. He previously released videos for "SPEND IT," ft. Lil Baby & 2 Chainz, "1995" featuring Logic, "LOAD IT UP" featuring NLE Choppa, and "GAH DAMN HIGH.
The Jam-Packed Tracklisting
With nearly 10 new songs added to the project, it's a safe bet to say Juicy's album is long enough to become your T.G.I.F. soundtrack. The additional songs have the project capping off at 25 anthems.
1. GAH DAMN HIGH ft. Lex Luger
2. TELL 'EM NO ft. Pooh Shiesty (new track)
3. SPEND IT ft. Lil Baby, 2 Chainz
4. LOAD IT UP
5. TAKE IT ft. Lord Infamous, Rico Nasty (new track)
6. 1995 ft. Logic
7. TALKING TO GOD ft. Henry AZ (new track)
8. Po UP ft. A$AP Rocky
9. HUSTLING & GRINDING ft. ReyLovesU, Duki (new track)
10. SHE GON POP IT ft. Megan Thee Stallion, Ty Dolla Sign
11. KICKED IN (new track)
12. BEST GROUP
13. RED DOT ft. Project Pat (new track)
14. SHOPPING SPREE ft. Young Dolph
15. BURN EM UP (new track)
16. KILLA ft. Conway
17. WHAT I NEED
18. ALL THE TIME HIGH ft. Kaash Paige (new track)
19. SHAWTY BAD ft. Logic
20. THAT'S THE WAY IT GOES ft. Key Glock
21. STOP CAPPIN (new track)
22. MEMPHIS TO LA ft. Project Pat, Jay Rock
23. IN A MIN
24. DATZ WHAT IT IZ
25. I CAN'T STOP
XXL Freshman '21 List
Juicy knows heat when he hears it and made sure to go with a slew of notably hip-hop heavyweights on his revamped LP. Pooh Shiesty actually made the new XXL Freshman list of rap artists to look out for in 2021.
"BREAKING: XXL FRESHMAN 2021 🏆 Flo Milli. Coi Leray. Pooh Shiesty. Iann Dior. Morray. 42 Dugg. Toosii. Rubi Rose. BLXST. Lakeyah. DDG."
The Alleged XXL Freshman Class Leaked
In March 2021, buzz developed about the list possibly leaking. A must-see screenshot scattered across the Internet. However, its authenticity was questioned since rap artist Coi Leray's name was misspelled on the list.
Another year another early @XXL freshman list.. this a solid class or nah? | Pooh Shiesty. The Kid Laroi. Morray. Iann Dior. SSGKOBE. Sheff G. J.I. The Prince of N.Y. Toosii. EST Gee. Coi Leroy. 42 Dugg. $not.