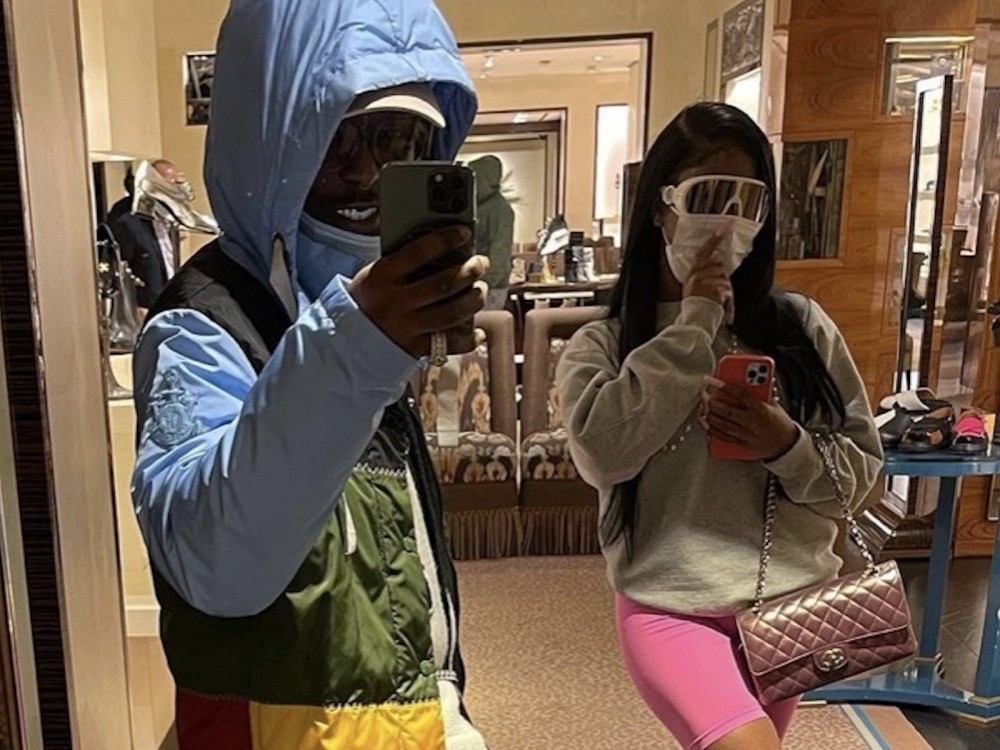 City Girls' JT really, really, really loves being off the market. The hip-hop star has come forward to dish on just how special her boyfriend Lil Uzi Vert really is to her and also referenced the one and only R&B icon Beyoncé.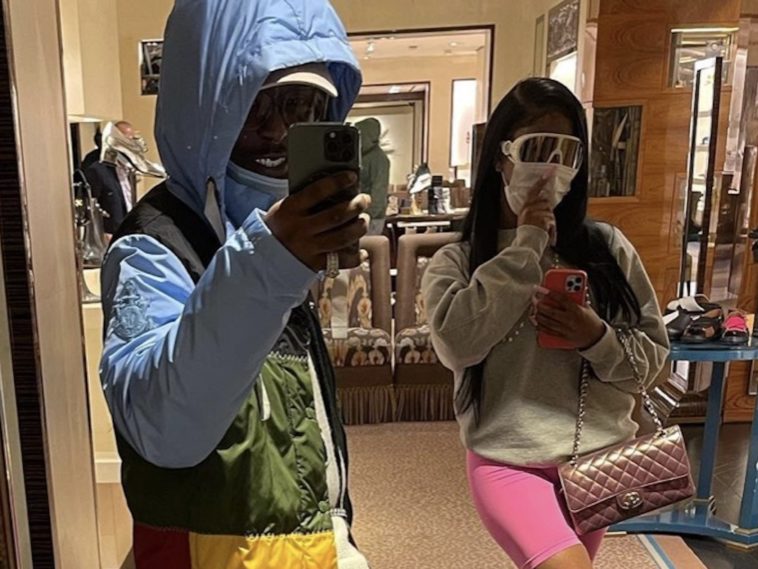 99 Views
Comments Off on JT Keeps It 100 On Her Lil Uzi Vert + Beyoncé Crushes
JT Keeps It 100 On Her Lil Uzi Vert Love
The Florida native went to her Twitter page to gush over her admiration for ride or die LUV. She also referenced how they hold each other down in the best ways.
"My man so sexyyyy I love when he walk around with his shirt off & show his tats… lil cocky a**!😍😍😍"
Things didn't end there. She also went the extra mile but talking about Queen Bey and words of encouragement she received from the award-winning music mogul.
"I love Beyoncé if I didn't feel like I made it no other day tonight I did! She told me I was beautiful & she's proud & to keep going! God look At my life….I came from nothing at all🥺 … Everybody be so shocked at how me & Uzi hold each other phones & know each other passcode lmaooooo that's my best friend wtf."
Lil Uzi Vert Pretty Much Scared JT To Death
Recently, LUV went to his Instagram page with some must-see footage of them on an ATV. The clip started out with Vert controlling the ride with JT holding onto him super tight. Things get turned up immediately and JT can't help but scream for dear life. The Philly rapper even recounted what went down in the post.
"OMG 😂😂😂😂 @thegirljt YOU SO SCARY MOMMY 😩💕 I literally couldn't BREATH 🤦🏾‍♂️ I love you so much crazy lady …. My Partner in crime 🦇."
JT jumped into the comments section to acknowledge the wild experience and also remind LUV about how much she loves him.
"Lmaoooooooooo why would you expose me pa? 😂😂😂😂😂 next time im gone be ready…..I love you more! You always put me in another world, never a dull moment❤️"
Lil Uzi Vert's 'I'm Ready To Die' Tweet
It's good to see Vert the opposite of sad or depressed these days. Recently, LUV went to his Twitter page – initially – with a concerning life message. He appeared to reference how tired he was followed by a post about death.
"So I'm gettin literally broke down into pieces … I'm ready to die."
After screenshots went viral on LUV's message, it disappeared from his page. Vert then came forward to suggest the words were in reference to a song title.
"Song titles I'm back on my f*ck it sh*t …. And honestly I just been working to hard that I felt like that so I named 2 songs after my emotions … And honestly I just been working to hard that I felt like that so I named 2 songs after my emotions … I hate when the blogs grab my tweets like I can't express how tired I am I work hard"
Lil Uzi Vert drops millions on new mansion
According to the celebrity real estate publication Dirt, Lil Uzi Vert recently spent $4.4 million on his new place in Bell Canyon on the California coast. It's got the requisite pool, huge glass walls and amazing views you'd expect — and for someone who reportedly dropped $24 million on a piece of jewelry for his face, it's kind of a steal.
"Marketing materials for the snazzy spread are effusive, calling the boxy and daringly transparent structure a 'one of a kind architectural masterpiece' with buff-colored stone accents, vast walls of floor-to-ceiling glass, ashy brown wood floors and sleek high-end finishes."