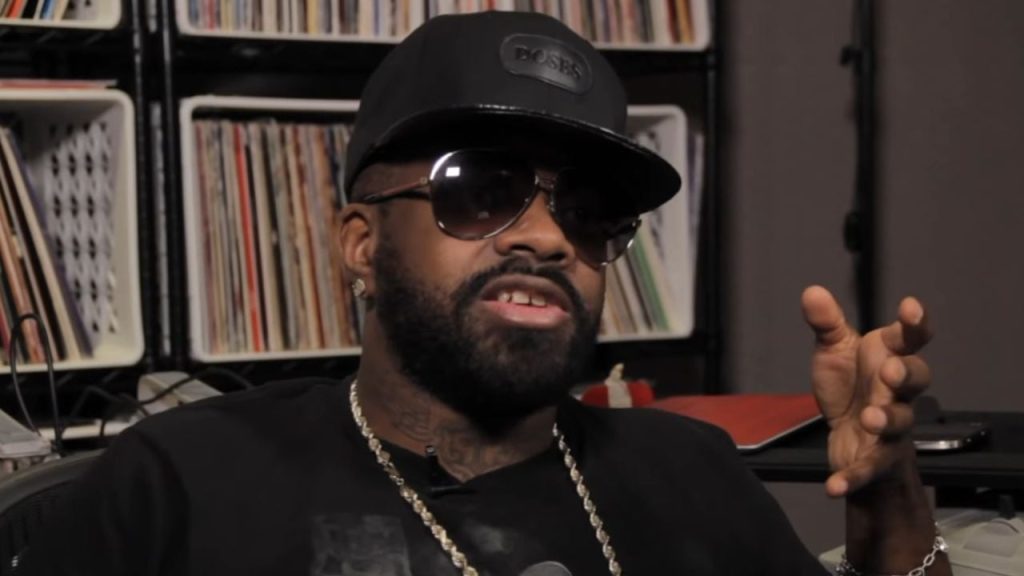 Jermaine Dupri recently expressed his disappointment with Atlanta brands for failing to acknowledge and celebrate the 50th anniversary of hip-hop. Taking to his social media account, Dupri claimed that no brands in Atlanta had organized any dinners or gatherings to commemorate this significant milestone in the genre's history. 
Jermaine Dupri Speaks Out
Jermaine Dupri's frustration with the absence of any celebrations for the 50th anniversary of hip-hop in Atlanta stems from his deep roots in the city's music scene. Renowned for his label, So So Def Recordings, Dupri played a pivotal role in putting Atlanta on the hip-hop map since the 1990s. 
However, the absence of commemorative events left him feeling disappointed. 
Fans Chime In
Users on X had mixed reactions to Dupri's post.
One humorously commenting, "So So Disappointing." Another user posted, "Cuz yall broke and always looking for someone to sponsor the sh*it instead of putting y'all money up. Y'all don't organize a damn thing if.  Y'all can't sell the culture."
Many other users repeated the same sentiments. 
One user thoroughly commented on why he was disappointed in Dupri's tweet since he has been a staple in the city's music since the 1990s, "You dropped the ball with this one bro. You could have thrown a celebration for ATL as you are literally one of the first ppl in Atlanta to put Hip Hop on the map down there. Y'all could have got the 5-6 biggest acts from the South & knocked it out..smh." 
It's Just "Business"
Atlanta has been a hotbed for hip-hop talent, boasting renowned artists and groups such as Outkast, Ludacris, T.I., and Migos, in addition to Dupri's successful So So Def Recordings. Considering Atlanta's rich contribution to the genre, Dupri's call-out gained support from users who believed that the city should have taken the opportunity to celebrate its hip-hop legacy and showcase its immense talent. 
The star producer and rap mogul clarified that his initial post was "business-related" rather than driven by jealousy towards any 50th-anniversary celebrations of hip-hop happening in New York. This clarification aimed to dispel any misinterpretations of his frustration. 
Despite Atlanta's contributions to the genre and Dupri's prominent role in its growth, the lack of recognition from brands in his hometown disillusioned him. The absence of official celebrations in Atlanta was a missed opportunity to showcase the city's hip-hop culture and highlight its important role in shaping the genre.
Jermaine Dupri Honored
Jermaine Dupri was awarded the Phoenix Award in recognition of his outstanding contributions to Atlanta's music scene and charitable work.  Dupri was also honored at Essence Festival for his role in Atlanta's rise in hip-hop during the festival's 50th anniversary celebration.
One other honor Dupri was a part of was Queen Latifah, Lil Wayne, and Busta Rhymes. The artists were named honorees on Atlanta's Black Music & Entertainment Walk of Fame, with a ceremony set to take place in October.
Juvenile Calls Out ESSENCE Fest
Jermaine Dupri's dissatisfaction with the lack of recognition for the 50th anniversary of hip-hop echoes the frustration expressed by other artists in the industry. New Orleans rapper Juvenile, for example, also felt disrespected when he was initially excluded from the 50th-anniversary celebration at Essence Fest.