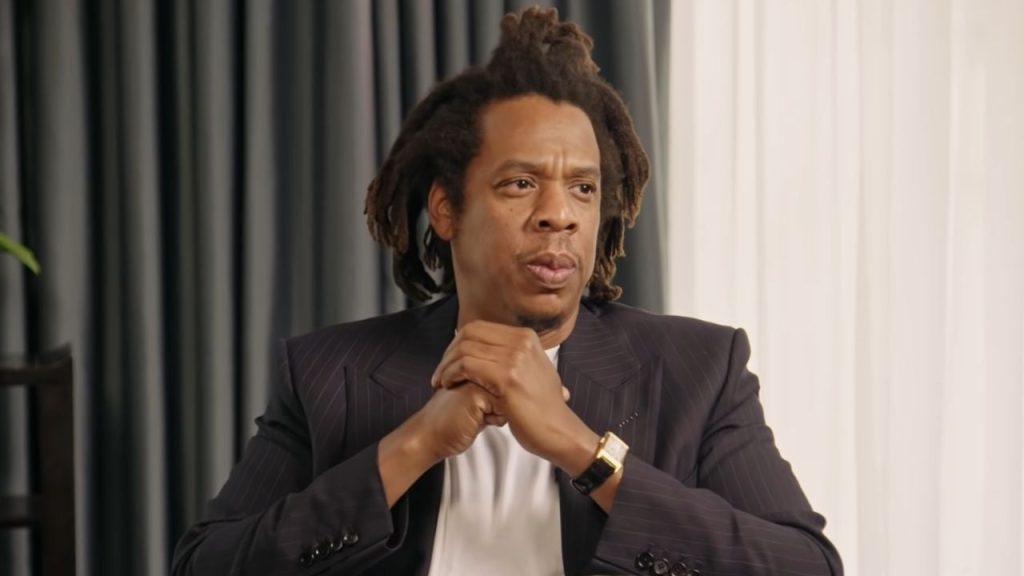 Jay-Z made a surprising visit to a local Black-owned restaurant in Chicago, causing quite a commotion. The unexpected appearance at Bronzeville Soul left the restaurant owners, Mario Coleman and Angie Price, in awe. During the rap icon and business mogul's visit, he made a specific order for short ribs and pound cake, prompting the restaurant to rename its signature dish in his honor.
Jay-Z Tries Bronzeville Soul
Jay-Z's visit to Bronzeville Soul was a testament to his commitment to uplifting and supporting Black entrepreneurs. The rap legend's decision to visit a local Black-owned business showcased his dedication to fostering economic empowerment within the Black community. 
This aligns with the Brooklyn native's philanthropic efforts, such as raising $20 million at his annual gala for the Shawn Carter Foundation to support higher education. The news of Jay-Z's presence at Bronzeville Soul quickly spread throughout Chicago, drawing attention to the restaurant and its owners. 
Mario Coleman and Angie Price were overwhelmed with excitement and gratitude for the unexpected visit from one of the biggest names in the music industry. Coleman mentioned that Jay-Z had learned about the restaurant through word of mouth, where Coleman stated:
"His exact words to me were that once he looked us up and saw it was a Black-owned business, he expressed his desire to support Black businesses, and he said, 'That's why I'm here.' He mentioned that he heard good things about the food."
"The Jigga Man" Short Ribs
During his time at the restaurant, Jay made a memorable order for short ribs and pound cake. Coleman was taken aback by the fact that Jay-Z knew to ask for their signature dish, stating:
"It kind of messed me up that he even knew to ask for it. So by him asking for it, it was just like, wow, Jay-Z knows about Bronzeville Soul." 
In honor of the rap icon, the restaurant renamed their short ribs as the "Jigga Man" short ribs.
Jay-Z's visit excited Bronzeville Soul immensely and highlighted the importance of supporting Black-owned businesses. Jay-Z was dedicated to promoting economic growth within marginalized communities by patronizing a local establishment. 
In a recent philanthropic endeavor, Jay-Z's Shawn Carter Foundation raised $20 million at their star-studded gala to support higher education. The foundation's commitment to empowering the next generation through educational opportunities further demonstrates Jay-Z's dedication to making a positive impact.
Diddy Launches Empower Global
Recently, Diddy launched Empower Global, an e-commerce platform designed specifically for Black entrepreneurs. This initiative further highlights the importance of creating opportunities for Black-owned businesses to thrive and succeed in the competitive market.