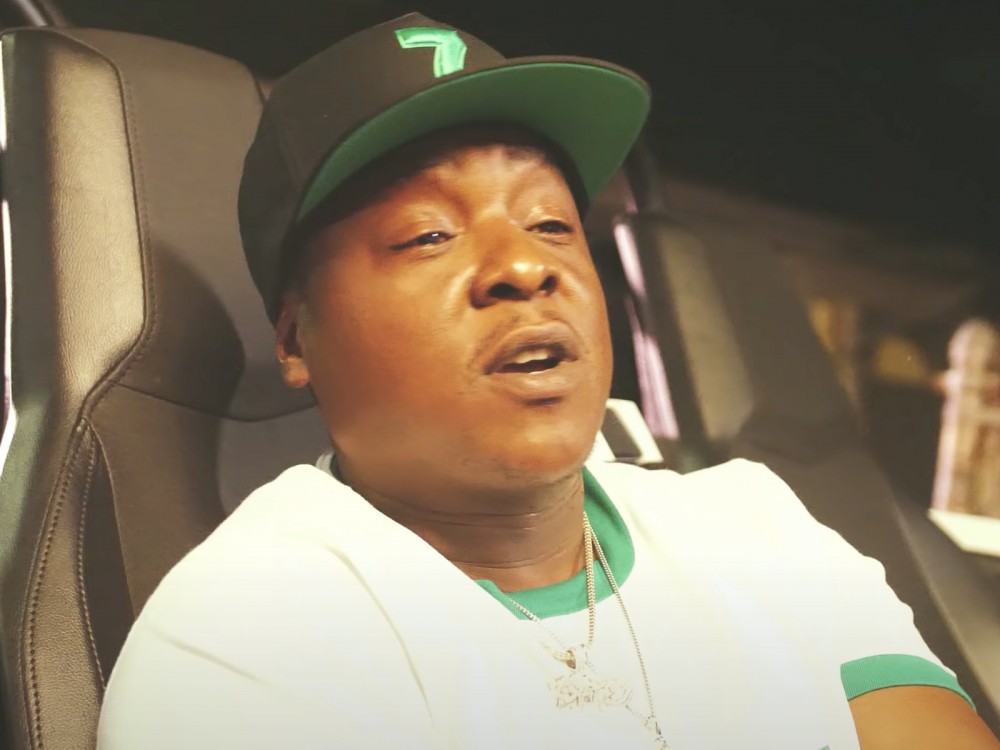 New York rapper Jadakiss might have his son to thank for helping the stars align with The LOX and Kanye West appearing on the newly released Donda album. The hip-hop veteran has provided context into how the unexpected collaboration went down.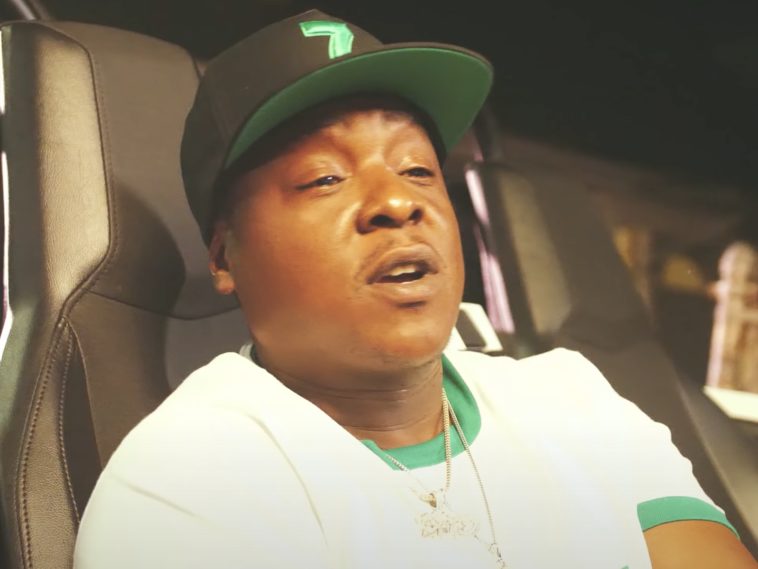 119 Views
Comments Off on Jadakiss' Son Played Role In The LOX + Kanye West's 'Donda' Collabo
Jadakiss' Son Played Role In The LOX + Ye Collabo
In a new interview, Kiss dished on just how the must-hear "Jesus Lord Pt. 2" anthem went down. He even talked about Ye's August 6 Donda listening event.
"Someone from Ye's camp actually reached out to my older son – then Ye called us the next day after Verzuz, he hit me the next morning. We flew straight there and went straight to the studio and knocked the song out. Then went and rested and came back the next day and went to the event and flew back. … It was a different experience for us, but it was super dope." (HHDX)
While he only has a few posts on his Instagram page, Jada's son Really Jaewon keeps it filled with lifestyle flexes and new music drops.
Kanye West's 'Donda' Goes No. 1
Jada can now brag about LOX appearing on a chart-topping album. Despite dropping on a Sunday, the project still crushed everything around it. The debut elevated Ye's status as one of only seven artists with at least 10 chart-topping albums in the chart's 65-year history.
Kanye West lands his 10th No. 1 on the Billboard 200 albums chart, as Donda debuts atop the list with the year's biggest week for any album: 309,000 equivalent album units earned in the U.S. in the week ending Sept. 2, according to MRC Data. It surpasses the year's previous best week, when Olivia Rodrigo's Sour started with 295,000 units (on the chart dated June 5). (Billboard)
Based on official estimates, Kanye's long-awaited studio effort was expected to do the opposite of flop. The project was estimated to push out at least 327,000 copies in just its opening week.
"[email protected]'s 'DONDA' to debut at #1 on the US albums chart with 327K sold first week. It earns the biggest debut of the year (via @HITSDD)"
Kanye West's 'Come To Life' Video Is Flames
Earlier the same week, the hip-hop star came through with the visual treatment to his "Come To Life" anthem off his newly released Donda album.
Less than a week since dropping Donda to the masses, Ye has blessed fans with a video from the project. Instead of opting for a closed set video, Ye actually used his third album listening event footage as the basis.
From Kanye actually setting himself on fire to reuniting with ex-wife Kim Kardashian, the video comes packed with stunning moments.
Kanye West's 'Donda' First-Week Projections
The Grammy-winning rapper can't help but win, no matter how controversial he is. Whether he really put out Donda or Universal forced his hand, the project was expected to do ridiculous numbers in its opening week.
The LP is expected to do insane numbers in a day and time when digital streams reign supreme. The LP is slated to put out at least 300,000 audio listens by this time next week.
After one (partial) day, Kanye West's Donda (G.O.O.D./Def Jam) is now trending at or above 300k for its first week. Given the album's arrival on Sunday, typically the lowest streaming day of the week, there aren't many, if any, models to project from. So call this one our best guess for now. Can Kanye beat J. Cole's 308m first-week audio streams for the largest total of 2021 thus far? Kanye West (G.O.O.D./Def Jam): 300k-300k+ Halsey (Capitol): 95-115k total activity, 70-85k albums Lil Tecca (Galactic/Republic): 30-35k, 1-2k OneRepublic (Mosley/Interscope): 21-24k, 16-19k (HDD)