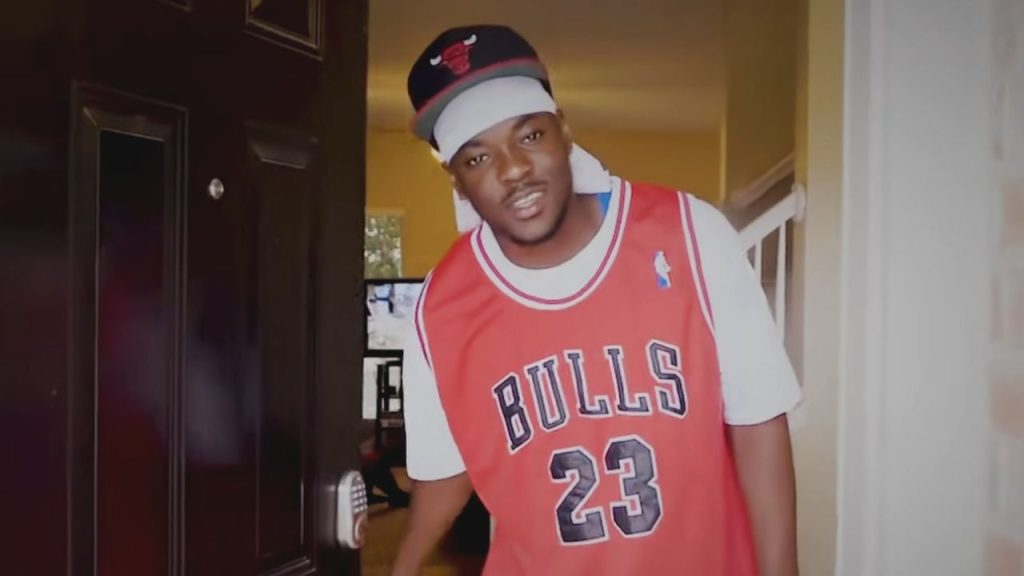 Cash Money Mawk, the Texas rapper who once rose to stardom and claimed the title of "top-selling artist of all time," now finds himself facing a tumultuous turn of events. Recent headlines have been dominated by his publicized beef with rising star New Money Mauri, leaving fans and critics wondering if this marks the end of Cash Money Mawk's reign in the rap world.
Cash Money Mawk Gets Co-Sign from Jay-Z
The journey to success for Cash Money Mawk began with humble beginnings, selling mixtapes on the side of a road near a Texas forest. But his luck changed when rap legend Jay-Z took notice of his talent, catapulting him into the national spotlight. 
The Texas rapper gained national media attention in 2017 when MTV Cribs came to tour his team's luxurious new house. During the tour, Cash Money Mawk is accompanied by his team members, Cash Money Lee, Cash Money Des, Cash Money Dyl, and Cash Money Aff. 
The "Triple It" rapper would continue to see success, charting number one on the Billboard Hot 100 chart multiple times, and appearing on MTV Cribs again in 2019. Cash Money Mawk and his team toured their newest luxurious home in the 2019 appearance, where a new team member, Cash Money Ben, was introduced.
Money Mawk's Stock Declines
For a time, Cash Money Mawk's star shone brightly, dominating the Billboard Hot 100 chart and making history as a top-selling artist. In 2020, a documentary about the rapper's rapid rise to success was released. At the start of the documentary, it was revealed that Cash Money Mawk had become the top-selling artist of all time. 
However, rumors soon surfaced about the rapper's financial troubles. In 2022, the Cash Money team made their third appearance on MTV Cribs, but this time was not like others. The once-glamorous team was seen returning to the forest in a park, hinting at a possible downturn in their fortunes.
Beef Between New Money Mauri and Cash Money Mawk 
In the midst of these speculations, New Money Mauri emerged as a fierce competitor. His song "Glock 43, Glock 45" climbed to #1 on top of the charts, drawing attention away from Cash Money Mawk. 
Mauri, with his 2023 flow and adoration from the media and fans, called Mawk out as irrelevant.  In a candid interview, Mauri dismissed any influence from Mawk, by expressing "I did not get none of my influence from Cash Money Mawk, he's old as hell."
Mauri's team proceeded to mock Cash Money Mawk's appearance, including his penchant for wearing oversize jerseys and durags, even hinting that he could be homeless.
Summertime Flow Drops To Dominate
Cash Money Mawk responded defiantly with the release of his music video, "Summertime Flow." The song was a banger, reminding fans of his unmatched flow and domination.   
But the rivalry escalated when Mauri and his crew completely co-opted Mawk's entire moment, shooting the visual for Glock 43 in the same jewelry store with the same video models.  
Cracks Emerge Between Cash Money Crew
Once seemingly unstoppable, the emergence of Mauri revealed cracks in the CMC.  Rumors emerged that Cash Money Des was saving his money and opening a bank account, fearing the end of the era.  
Tensions rose when Des showed up to the studio without "it" and was thrown out of the studio by a frustrated Mawk.  
Des seemed frustrated that Mawk couldn't cope with being #2 on the Billboard charts and he feared what Mawk would do with "it" when he found out he had slipped on the charts.  "I feel like this… Is when everything changed for the Cash Money Team," he said in an exclusive interview with SOHH.com.
Mawk Attempts Comeback with Youtooz
Despite the mounting challenges, Cash Money Mawk remains determined to prove his worth and regain the spotlight. He recently announced a collabo with Youtooz, dropping his own custom toy complete with the red Jordan jersey and black fitted cap.
However, the road ahead looks uncertain, and fans can't help but wonder if this might indeed be the end of Cash Money Mawk's era.