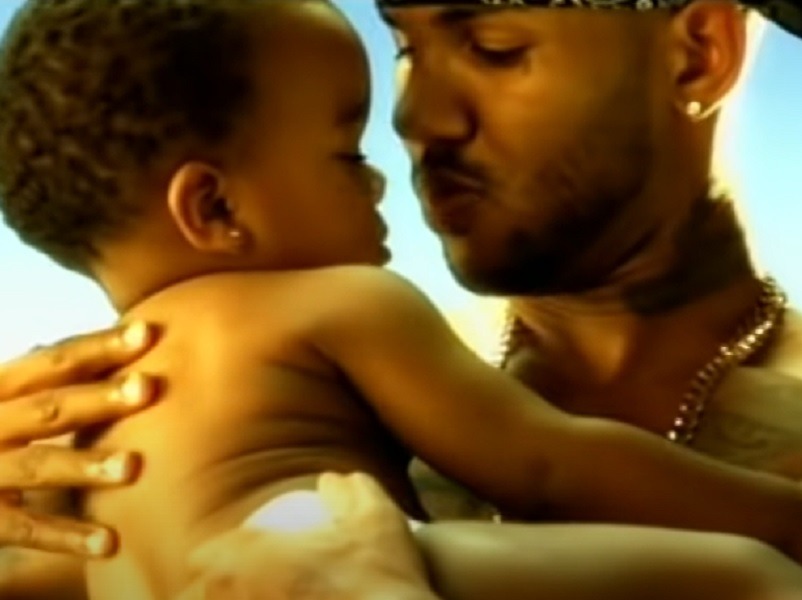 West Coast rap veteran Game is in proud-Dad mode. With his son Harlem graduating from high school and heading off to college, the Grammy nominee penned a heartfelt message to his first-born and recreated a father-son moment from his 2005 debut album photo shoot.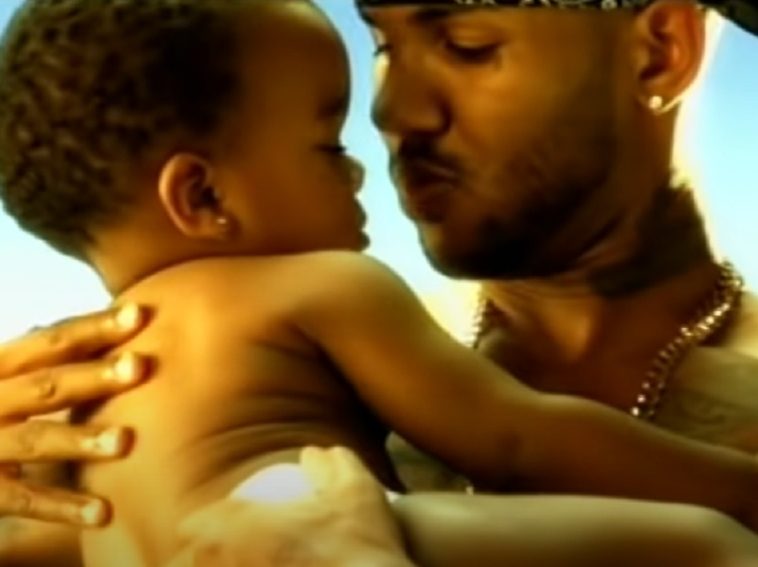 99 Views
Comments Off on Game Recreates Iconic Photo With His Son At Graduation
Game + Harlem Recreate 'Documentary' Pic 16 Years Later
From the moment he made his debut in 2005 with his classic album The Documentary, Game has always been about his daddy duties. Today he paid homage to one of the iconic photos he took back then with baby Harlem as the young man reaches his graduation milestone.
"Like Father Like Son: To my 1st born child…. I can remember your mother @___aleska telling me she was pregnant with you & us both not knowing what on earth to do or how we were going to do it… But on that day, I promised her that by the time you were born I'd be a millionaire & at the time that was 100% cap. I just wanted her to know that I was in it with her for the long haul no matter what was ahead. I started watching 106 & Park while bagging up dope just to keep us afloat & there was this one episode where the rapper 'Shyne' was on the show. I said to myself, 'that's it… I'm bout to learn how to rap' !!! I was trash af in the beginning but as the months passed & your mothers stomach grew, I got better & better. By the time you were born, I was signed to Dr. Dre & looking back… I really don't know how the hell I was able to grind the way I did as fast as I did to secure that deal but I did it. I did it for YOU… I did it for your mother & I've never told you about everything that happened in between to secure your future but I shouldn't have made it out alive. From the day you were born to your 8th grade graduation, to now, I've given you my all & I'm so f*cking proud of you today that even shedding tears wouldn't convey my hearts inner most joys. You are more than I expected you to become & I will always be here to support you as I have been. You are a champion & today… a CALABASAS HIGH-SCHOOL CLASS OF 2021 GRADUATE & that my son is the greatest gift you could give me & your mother at this level in life. Thank you & I love you more than life – Dad"
Game Knows Where To Find Peace On Earth
The Los Angeles native hit up Instagram with a snapshot of himself hanging out in Jaco, Puntarenas, Costa Rica. Game took things even further by acknowledging he found peace while on vacation.
"You can always find peace where the earth starts & ends. 🐐 #vacay#vacayfinance#travel"
Game Reveals How Much Weight He Gained In Quarantine
In May 2021, the Los Angeles hitmaker went to his Instagram page with a pic only a Man Crush Everyday contender would feel confident in displaying to the world. The rap heavyweight acknowledged packing on pounds while staying indoors to slow the spread of COVID but also shined light onto getting back in shape.
"Quarantine had me 30 pounds over weight…. In the house eating whatever my kids ate like the outcome was gonna be smooth. Nope, shit went straight to my belly & face…. stomach was out ta here———> ask anyone that knows me lol… Sh*t had me out of my bag for a year plus. Soon as the world started to open back up, I made a decision to take back control of my body & get myself back to a place where my most fit & comfortable. After 56 days into my @60daysoffitness, I am healthier, lean again & getting ready to fuck the summer up !!! And this is only the beginning."
Game Is Taking Fitness Challenge + Killing It
"Hate It Or Love It" hitmaker Game was recently already 46 days into a 60-day fitness challenge, and he took to Instagram to show his results so far.
"How it's going, f*ck how it started !!! I'm back b*tch….. well, almost lol… Day 46/60"