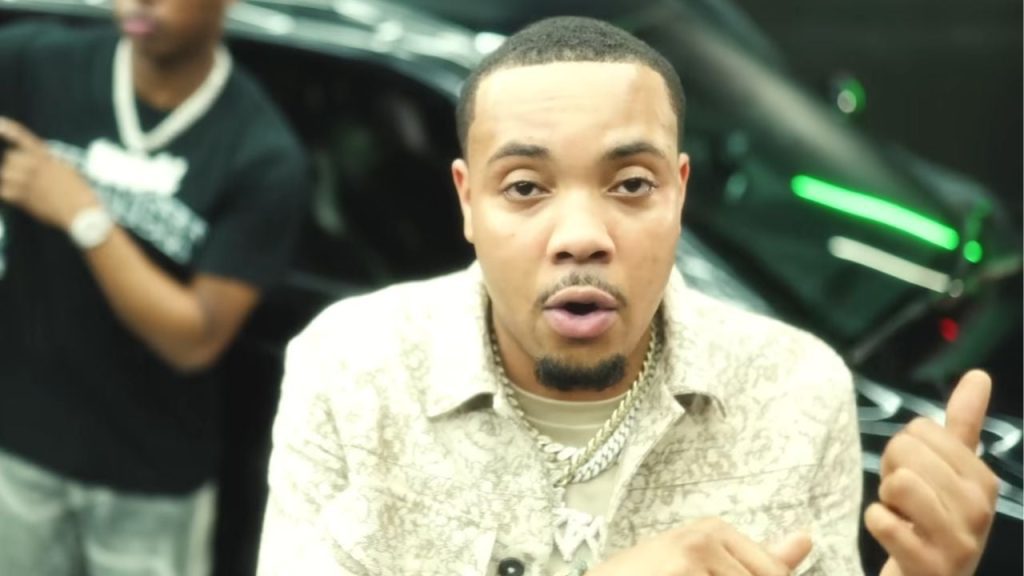 G Herbo, known for hits like "PTSD," is facing serious legal troubles after pleading guilty to wire fraud in an identity theft case. The Chicago rapper admitted to using stolen credit card information to fund his lavish lifestyle and music career, including purchases of private jets, luxury cars, designer puppies, and extravagant vacations. Facing up to 20 years in federal prison, the rapper's plea deal has sparked concerns about the future of his three young children, born to different mothers, who may grow up with their father behind bars. 
G Herbo Admits To Wire Fraud
Rapper G Herbo, real name Herbert Wright III, has pled guilty to one count of wire fraud and one count of lying to federal agents in an identity theft case. The charges stem from his involvement in a wire fraud scheme, where he and five other defendants obtained stolen credit card information from "dark web sites" and other sources. 
The group used the stolen funds to finance their luxurious lifestyle and music careers, leading to financial losses for the unknowingly defrauded cardholders.
According to the indictment, G Herbo and his co-defendants "purchased private jet charters, private yacht charters, exotic car rentals, luxury hotel and vacation rental accommodations, private chef and security guard services, designer puppies, limousine and chauffeur services, commercial airline flights, consumer goods, and meals, among other things." 
Indictment Statements
The indictment stated that the defendants used fake IDs, driver's licenses, and e-mail accounts in the names of aliases and real businesses to defraud people and companies. 
"The actual cardholders discovered these transactions on their accounts and disputed the charges, resulting in payment card companies reversing payments and charging back the transactions to the businesses and individuals, who consequently suffered financial losses," says the United States Attorney's Office.
The Chicago drill rapper allegedly sent a direct message to Strong over Instagram around July 7, 2019, requesting a reservation for a private villa in Jamaica, according to the indictment. Strong allegedly made the reservation with stolen payment information, and Wright reportedly stayed at the villa with his associates from July 7 to July 11. 
The indictment outlined several other alleged fraudulent payments, including renting a Maybach S600 and Bentley CGTC on March 6, 2017.
Potential Consequences & Sentence
The wire fraud conspiracy and substantive wire fraud charges carry a maximum sentence of 20 years in federal prison, up to five years of supervised release, and a $250,000 fine. Despite this potential sentence, the rapper's admission of guilt may lead to a more favorable outcome, including probation. 
However, the consequences of his actions extend beyond legal ramifications, raising concerns about the impact on his family, especially his three young children.
What About His Three Kids?
In 2022, G Herbo welcomed his first daughter and shared two sons with different partners; he could face the prospect of his children growing up with their father behind bars if he is sentenced to prison. As the legal proceedings unfold, questions arise about how this potential absence may affect his children's upbringing and future. 
Neither of the two mothers of his children has publicly addressed the situation, leaving many to wonder about the family's well-being during this challenging time.
An Ominous Comparison To Young Thug's Case
In response to the plea deal, G Herbo made a statement on his Instagram story, expressing confidence in his defendants and indirectly referencing a 2022 RICO case involving Atlanta rapper Young Thug and Gunna. The reference to "telling on Thug" raises concerns about potential implications in the legal proceedings and how it may impact the case's outcome.
The Chicago artist also faces gun charges in a separate case after being found with a firearm during a traffic stop on July 9. After failing to use his turning signal, he was pulled over by Chicago police, where the officer ultimately discovered a Glock 33 in the vehicle. 
YSL Indicted On RICO Charges
 In 2022, the well-known "Check" rapper Young Thug was indicted on federal RICO charges along with more than 80 additional codefendants, including another Atlanta rapper Gunna.  The "Fukumean" sensation was released after his guilty plea, resulting in speculation which accuses him of snitching.