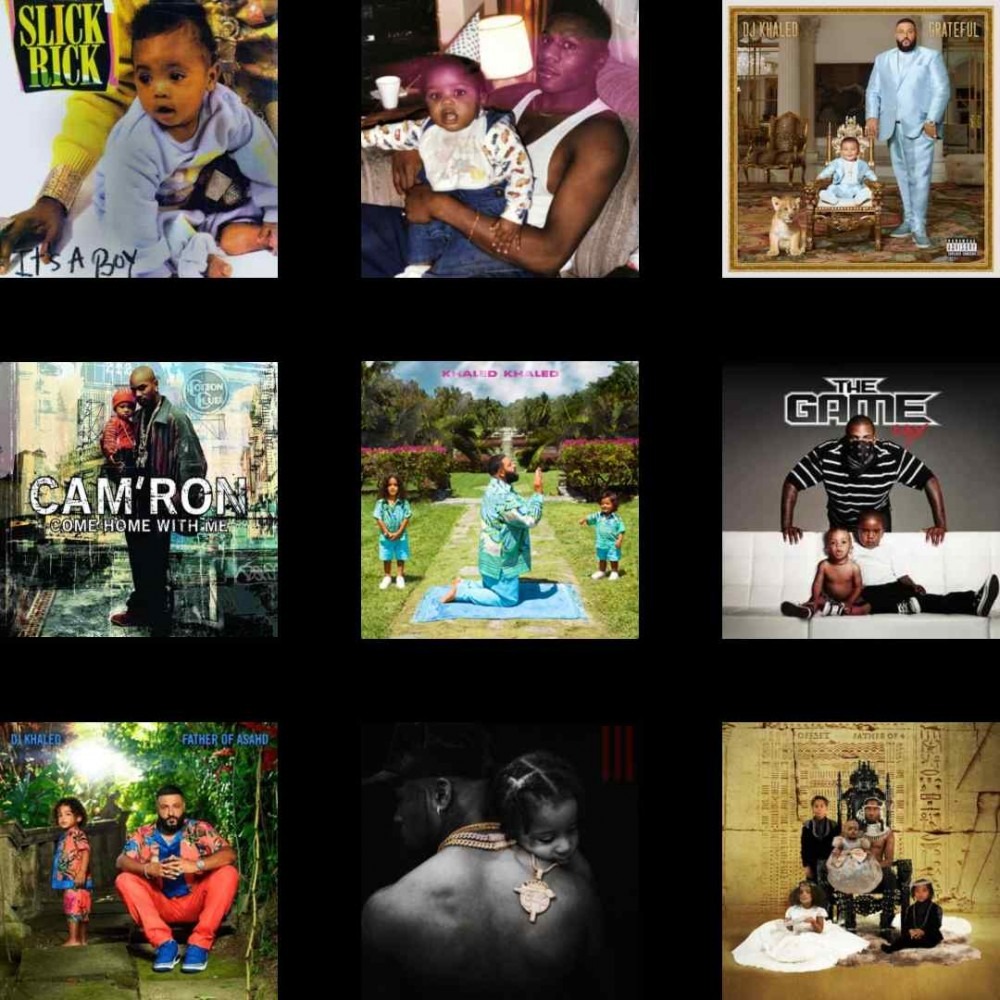 Every June, sons and daughters celebrate the fathers in their lives whether it's in-person, through phone calls or a heartfelt social media post. Some of the biggest salutes from hip-hop fathers – in return – is highlighting their children with their music. It could be giving them executive producer and publishing rights or even going as far as to showcasing them on their music projects.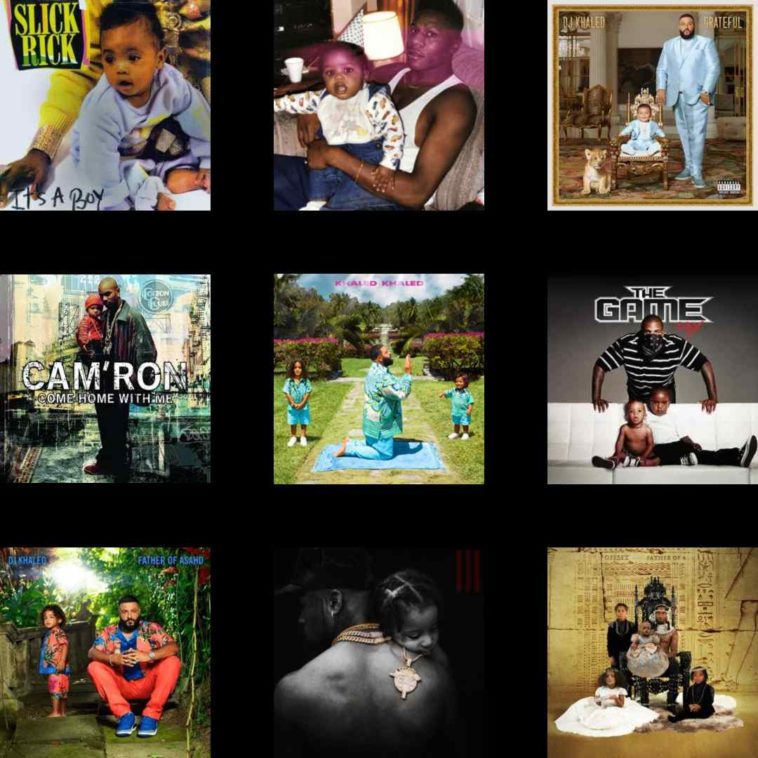 190 Views
Comments Off on Father's Day: 9 Hip-Hop Album Covers W/ Dad
In celebration of all dads riding for their kids as well as hip-hop, here are 9 unforgettable album covers with dads and their futures.
1. It's A Boy- Slick Rick
1991, English-American rapper and Bronx hip-hop legend, Slick Rick dropped his 2nd album. It's A Boy was the 3rd single off the album and featured the rapper's son on the cover.
2. Kirk- DaBaby
2019, Charlotte, North Carolina hip-hop hit maker, DaBaby drops his second studio album, Kirk, with Interscope. The album cover features a baby DaBaby sitting in his father's lap.
3. DJ Khaled- Grateful
2017, DJ Khaled drops his tenth studio album, Grateful. The Miami DJ became the proud father to his son in October the previous year and was ecstatic to share the album cover with his son.
4. Camron- Come Home With Me
2002, Harlem native and Dipset rapper Cam'ron dropped his 3rd studio album, Come Home With Me. The Paid In Full actor previously said he regretted putting his son on the cover with him, stating his son has had to change schools on multiple occasions as a result.
5. DJ Khaled- Khaled Khaled
Earlier this year, MIami hip-hop icon, DJ Khaled dropped his self-titled, 12th studio album, Khaled Khaled. The proud papa graces the cover with both of his sons as he prays qibla.
6. The Game- LAX
In 2008, West Coast gangster rap reviver and former G-Unit affiliated rapper, Game dropped his 3rd studio album, LAX. The Black Wall Street Record label CEO posed with both of his sons on the cover.
7. DJ Khaled- Father Of Asad
2019, another one. This one was the Miami hit maker's 11th studio album. The cover featured a coordinated father and 3-year-old Asahd.
8. Tory Lanez- The New Toronto 3
In 2020, Chris Brown's Canadian pal Tory Lanez dropped a studio mixtape called The New Toronto 3. The album cover features Lanez holding his then 3 year-old son, Kai.
9. Offset- Father Of 4
2019, one third of hip-hop dominating rap group, Migos drops his debut solo album, Father Of 4. Husband to rap's current reigning queen, Cardi B, and, as the album title says, father of 4, Offset will most likely be enjoying his Father's Day with the fam.
There's a lot of really great hip-hop fathers which didn't make the list because, otherwise, the rundown would never end. But whether it's a first-time or it's a 30th-something Father's Day w/ grown kids, it's a day to acknowledge those hard-working daddy duties. On behalf of the SOHH Squad, Happy Father's Day!