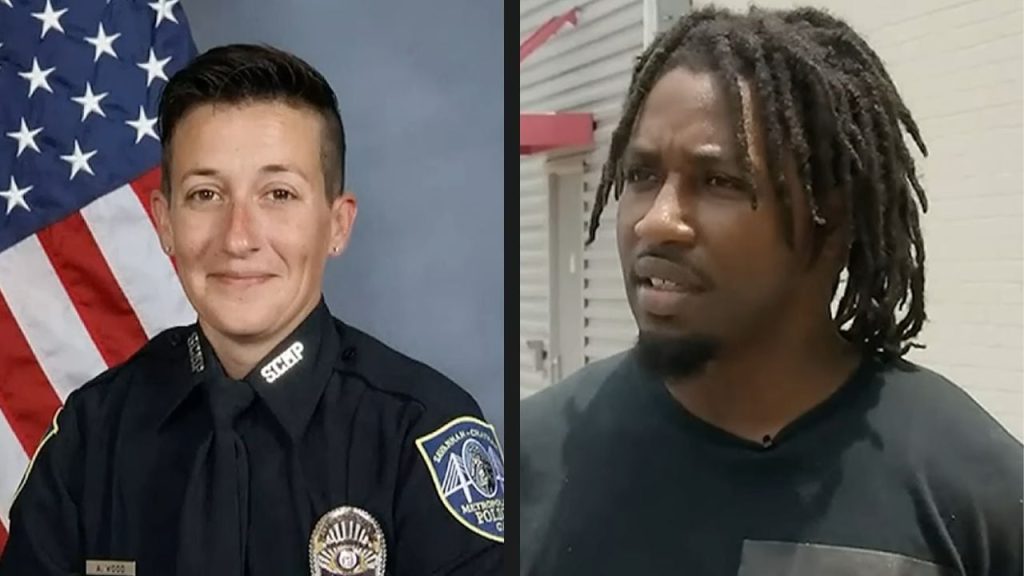 The Savannah Police Department has made a startling discovery in one of their murder cases, leading to the termination of former detective Ashley Wood. Wood had falsified information, including using security footage and text messages to frame an innocent Black man for the crime. The case involves the murder of Charles Vinson in 2021, with Marquis Parrish wrongfully charged with the crime based on Wood's fabricated evidence.
Innocent Man Framed
To strengthen her case against Parrish, Wood relied on security footage that allegedly showed him buying cleaning supplies at Walmart after Vinson's disappearance. However, Parrish's defense and the district attorney maintained that he was not the individual seen in the footage, raising doubts about Wood's credibility.
Applying for search warrants related to the investigation, Wood claimed that Parrish and others charged in the case also purchased cleaning supplies at Walmart. The warrants encompassed searches of Vinson's residence, car, cell phone, and Facebook profile. 
This raised further suspicions about Wood's motive and professionalism.
After two years behind bars, Parrish was released when the charges were ultimately dropped. An internal investigation by Savannah Police Lt. Zachary Burdette identified multiple violations of internal policies by Wood, including Oath of Office, Ethics and Conduct, Organization and Direction, Search and Seizure, Criminal Investigations, and Court Protocol.
Justice Served
Wood's termination came in late July after a 14-page report outlined discrepancies in her investigation and detailed the reasoning behind her dismissal. Despite appealing her termination, Wood's appeal was denied.
In a surprising turn of events, Chatham County District Attorney Shalena Cook Jones informed the defense attorneys representing the four alleged murder suspects that the court office is re-evaluating their cases to determine if there is reasonable doubt at trial.
Jay-Z & Yo Gotti Expose Ill-Treatment Behind Bars In "Exposing Parchment"
In similar news of the mistreatment of individuals within the criminal justice system, rap legend Jay-Z and Memphis rapper Yo Gotti recently collaborated on a documentary, Exposing Parchment. The documentary sheds light on the inhumane treatment of inmates at Mississippi's Parchman Correctional Facility, raising awareness about the need for reform in the system.