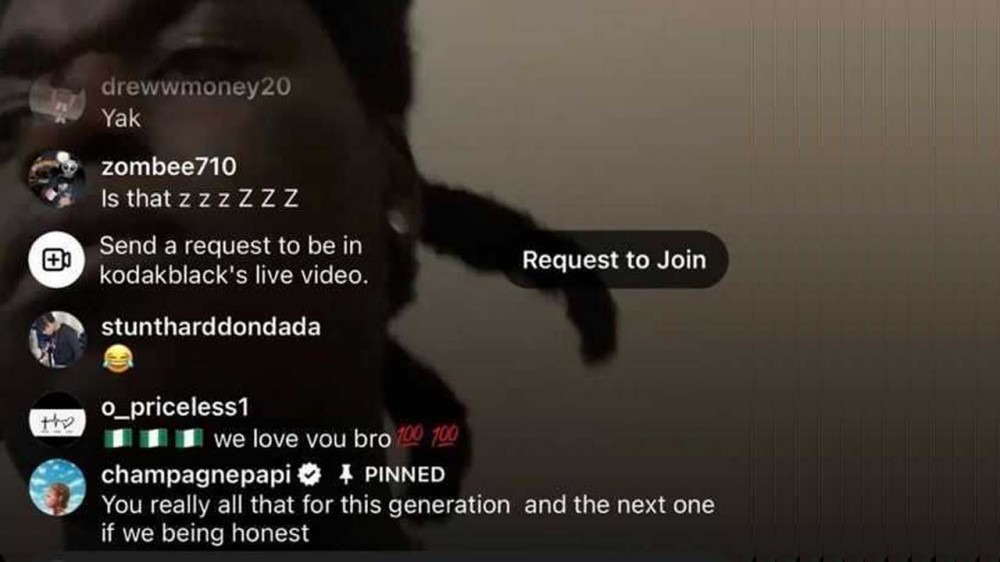 Kodak Black stays in controversy, but Drake doesn't care, calling the rapper "the future." Yak's chart-stomping "Super Gremlin" is proof that Drake don't lie.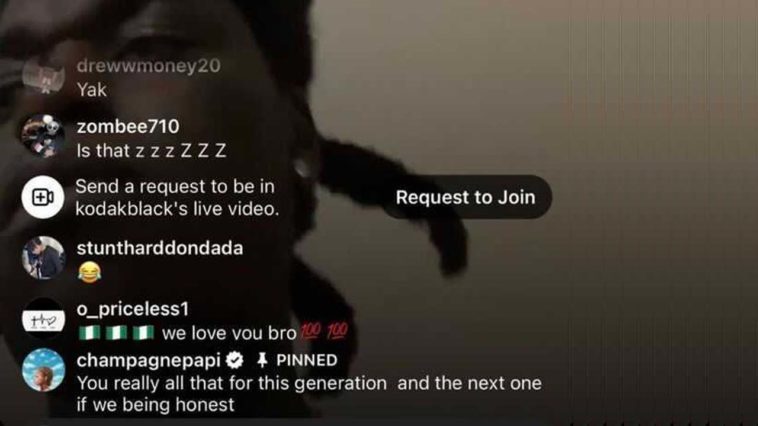 169 Views
Comments Off on Drake Passes The Torch To Kodak Black & "Super Gremlin" Proves Him Right
Kodak Black "Super Gremlin" Rises On The Charts, Drake Praises Him As "The Future"
Kodak Black has found success again with the October 2021 release of "Super Gremlin" ravaging the charts. The song has garnered over 58 million views and just recently rose into the top 10 on the Billboard Hot 100 Chart. It's Kodak's third Top 10 consecutive hit after "ZEZE" and "Tunnel Vision".
And Drake is taking notice, giving Kodak praise for his big wins.  The Certified Lover Boy and chart-killer jumped on Kodak's Instagram Live on January 10 to leave a few compliments in the comments. 
"You really all that for this generation," Drake praised Kodak in the comments section. And in a passing-the-torch moment, Drake followed with a prediction of future success for Kodak saying, "And the next [generation] if we being honest."
Kodak then pinned the comment so everyone could see the 6 God's comments.
Kodak Black Drops A Christmas Gift For Fans
Kodak Black just released his new single "The Nightmare Before Christmas." After a year of highs and lows in drug treatment, it's good to see Kodak in the Christmas spirit with this (semi) lighthearted holiday offering.