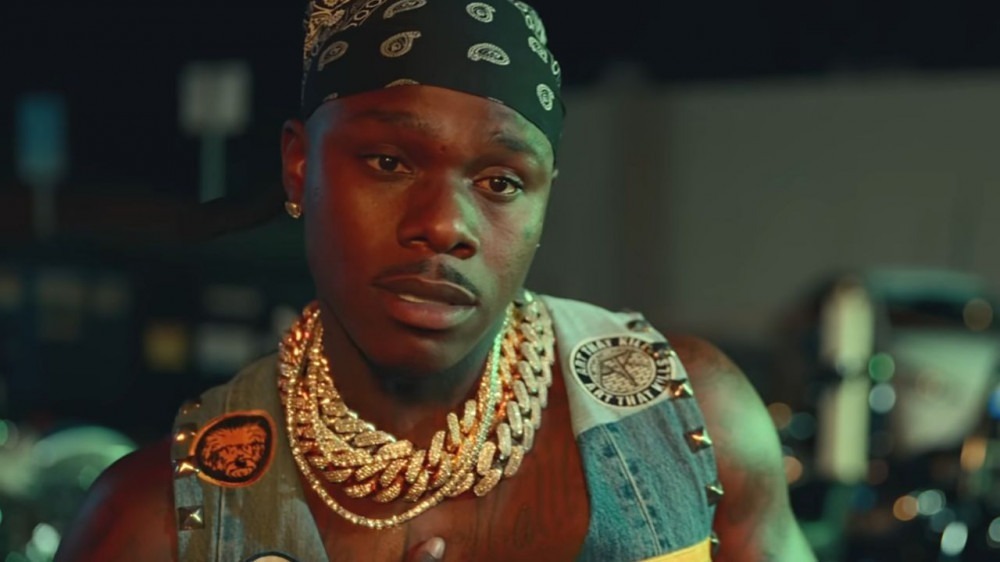 DaBaby has not been able to catch a break. Recently, the Charlotte rapper canceled his New Orleans concert due to extremely low ticket sales.

348 Views
Comments Off on DaBaby Cancels New Orleans Show After Extremely Low Ticket Sales. Could His Rap Career Be Over?
The Big Easy Bust
DaBaby has officially canceled his New Orleans concert that was scheduled for this upcoming Friday.
The concert was set to take place at the Smoothie King Center in New Orleans, Louisiana.
The NBA arena has a concert capacity of 14,000 and ticket sales were fewer than 500, even though ticket prices were as low as $35.
On his website, he has the remainder of two shows scheduled. One in Paris for October 29, and the other in Houston for November 12.
Back Against The Wall?
A speculation is that DaBaby canceled his show over low ticket sales due to his controversial actions and comments in recent years.
Most notably, the "Tough Skin" rapper was under fire for making alleged homophobic and anti-HIV/AIDS comments at 2021's Rolling Loud music festival.
Those comments removed him from that year's Lollapalooza and Governor's Ball.
DaBaby would later apologize on Twitter, and says he wasn't "tripping" on the LGBTQ community.
The Rise And Fall Of DaBaby
In 2019, DaBaby made his presence known in the rap industry with his album Baby on Baby, which included the hit single, "Suge."
It has since been a different story.
In the aftermath of his Rolling Loud controversy, DaBaby revealed he lost a Burger King endorsement due to his comments and was pulled from several festivals.
Other instances have occurred, such as him trying to kiss a fan in public while being ridiculed on social media and the clothing line boohooMan dropping him from his deal with them.