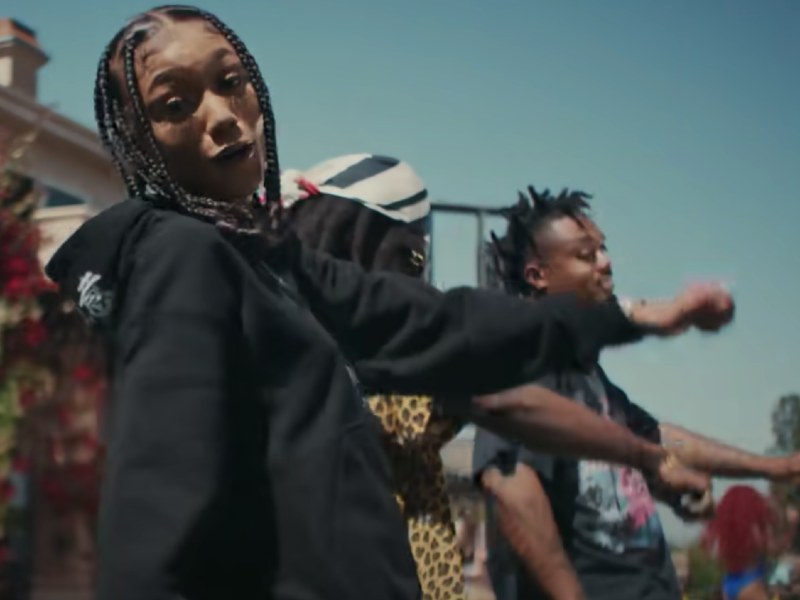 Rap rookie Coi Leray is letting the world know it costs much more than a pretty penny to secure her for a record. The hip-hop star has revealed the bottom line to get a verse from her without even a studio album available.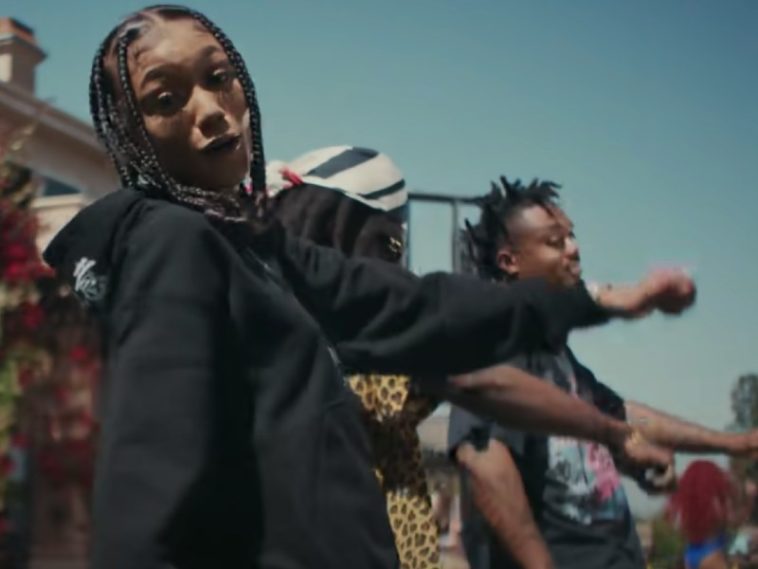 109 Views
Comments Off on Coi Leray Demands Same Verse Price Nicki Minaj Once Had
Coi Leray Demands Same Verse Price As Nicki
CL went to her Twitter page with an epic tweet. Leray referenced rap star Nicki Minaj's unforgettable "Monster" verse and revealed it would cost $50,000 for her bars.
"What nicki say? 50k for a verse no album out ? 😉 … Lol 😂 don't be the person at home debating with there dusty a** cuzin if I'm a hot or not telling each other I won't make it"
The verse reveal follows Coi dropping a new 2021 XXL Freshman freestyle which ignited a ton of mixed reactions.
""My family depending on me, I'm the one that's gon make it out" like her Dad & Brother aren't famous rappers 😭😭😭"
"she grew up rich bruh she ain't have to worry bout makin it out for her fam💀 her dad is benzino💀"
"'My family gone depend on me I'm gonna make it out' her dads net worth is half a mill"
Coi Leray Is Finally A High School Graduate
A few weeks ago, CL went to her Instagram page to break big graduation news to followers. Leray shared a snapshot of herself with the location Montclair, New Jersey and a reference to finally graduating.
"💙🤞🏼🥰 it's never too late ⭐️🔝"
What she lacks in power, Coi Leray makes up for with hand speed. The BET Awards nominee for Best New Artist recently posted a video from the gym working over a heavy bag with a fast flurry of punches.
"@floydmayweather add me to the team coach"
Coi Leray Fires Back At Yung Bleu For BET Awards Comment
Coi was quick to fire back a response after Alabama rapper/singer Yung Bleu recently seemed to suggest she didn't deserve her BET Awards nomination. Coi Leray sensed some drama stirring when Yung Bleu made a comment that he was more deserving of a Best New Artist nomination.
"I'm one of the 6 songs that went platinum this year. Don't tell me I shouldn't make sh*ttt." -Coi Leray
"U deserve it! …. fasho …. I do to tho! I honest just used u as a example that I meet the qualifications as well. I was 1 of those 6 songs that went platinum and I actually went platinum twice this year also. Let's not give them a show. I got love for ya kid, keep going." -Yung Bleu
Doesn't Consider Herself A 'Female Rapper'
Leray revealed — despite being considered one of the hottest rookies in the rap game — she doesn't even label herself a rapper. Coi went to Twitter to let the world know what she'd prefer to be called.
"I'm not a female rapper. I'm a artist. Leave that rap competition sh*t for the rappers. I just want to make good music and have a good time."