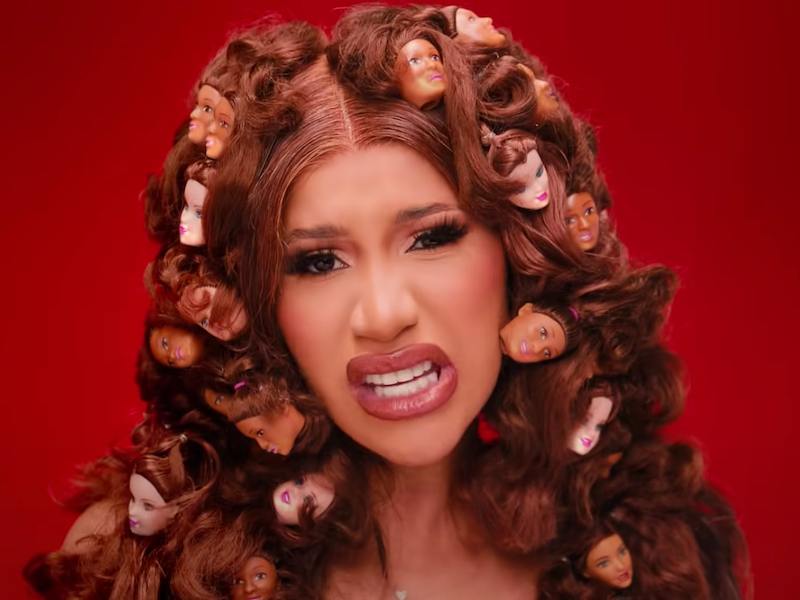 New York rapper Cardi B promises she's not the one and done type. The hip-hop star has come forward to let the world know rap personality Joe Budden is "deada** wrong" about her new album rollout.

99 Views
Comments Off on Cardi B Says Joe Budden's 'Deada** Wrong' About Her New Album
Cardi B Says Joe Budden's Wrong-Wrong
The hip-hop heavyweight went to her social media pages this weekend to keep things a buck about her plans to drop a much-needed follow-up to 2018's Invasion of Privacy. Despite what Budden might have suggested as her never putting out a sophomore release, B dished out how she envisions the next few months including a definite LP drop.
"Well he deada**wrong 😑watch when I push out this baby wait 6 months go to Colombia get a lipo, breast reduction, learn how to pole dance again , learn how to play spade and get my political science degree and pop out with my album …Yeup Yeup he going to wrong muahaha"
B ultimately responded to a Twitter user who tweeted "joe budden things we're never getting another cardi album – who gone tell him"
Cardi B Goes Nude To Celebrate Pregnancy
In all fairness, Cardi's been busy lately gearing up for the arrival of her second child with husband Offset. The "UP" hitmaker recently went to her Instagram page following a jaw-dropping 2021 BET Awards reveal. B revealed a nude pic of herself with a mold on her body over her chest and tummy. The must-see shot also confirms Offset is her baby's daddy with his name tagged on the stomach.
"2! ♥️ @offsetyrn"
Last Sunday night at the 2021 BET Awards, things started off with her husband Offset's Migos pulling through for their "Straightenin'" anthem off their Culture III project. But out of nowhere, Cardi shocked the world by debuting her baby bump with an eye-opening outfit revealing the plump tummy.
Cardi B Names The Most Disrespected Rapper In 2021
The Bardi Gang leader and current mother of one recently hit up her Twitter page and didn't hold back on disrespect female musicians deal with. Cardi dished on just how much more goes into becoming a successful female rapper and yet always having to deal with criticism and hate.
"Female rappers have to bust their a** on performances ,great visuals,hours on make up ,hours on hair ,pressure by the public to look perfect,make great music and yet are The most http://disrespected.It's always they not good enough,what's new? It's boring,Why her not me."
Cardi Believes Women Go Too Hard On Female Rappers
In March 2021, the "UP" hitmaker went to her reliable Twitter page to let loose. Without singling out anyone specific, B lumped all people together – especially women – on not gracefully embracing female rap artists.
"People be so hard on female rappers ."
She also responded to a fan's tweet about people hating to see women do what men thought only they could do.
"Naaaaa ……man be hating but it really be women in these comments & on YouTube talkin the most sh*t putting women down but fake preach unity and women progression."