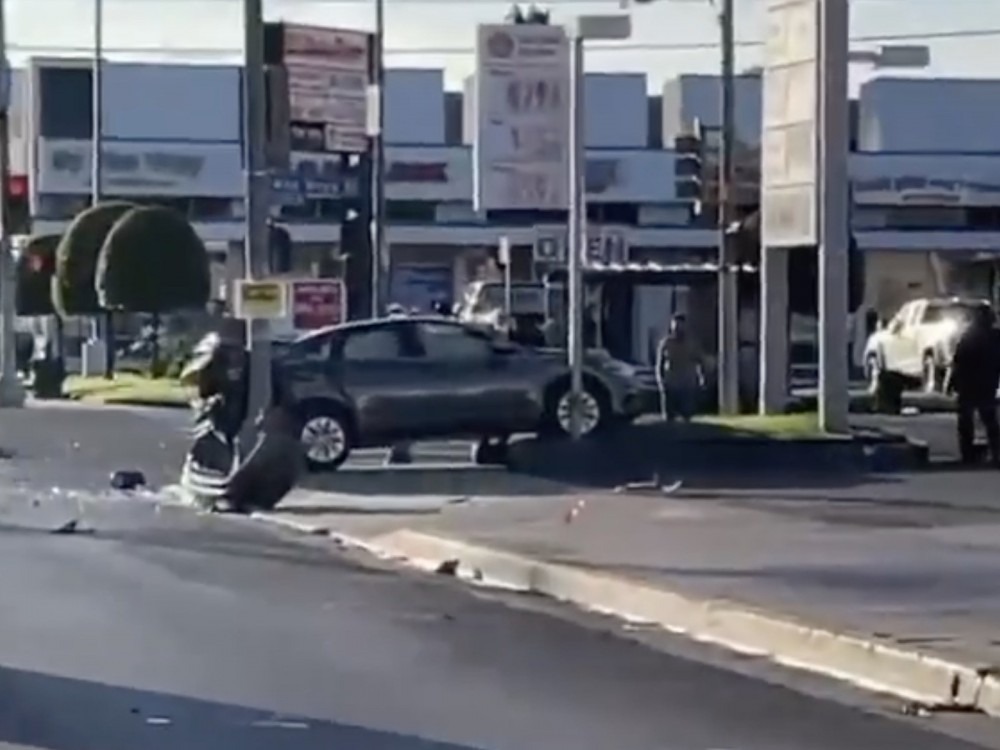 Rap crooner Tory Lanez must have an angel looking out for him. The hip-hop crooner has shared some shocking footage revealing how close to death he came following a horrific-looking car wreck.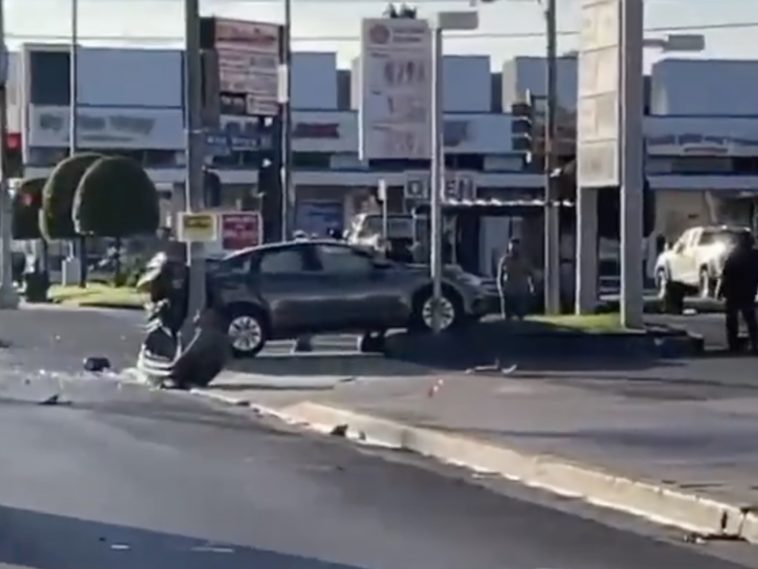 169 Views
Comments Off on BREAKING: Tory Lanez Almost Dies In Car Crash
Tory Lanez Almost Dies In Car Crash
TL went to his Instagram Story with the jaw-dropping evidence. Lanez reveals nearly having his life taken from him and the crash's aftermath.
"N*ggas almost just died. We got in a car accident in a f*cking Uber. Look at that. Oh my gosh, bro."
Tory + Kodak Black Collaboration On Deck
As the world prays for Lanez, anticipation continues to build for his new tunes. Florida rapper Kodak Black and Tory Lanez might have a summer smash on the verge of dropping. The hip-hop crooner recently teased the world about a must-hear classic on deck with the Sunshine State hitmaker. TL went to his social media pages with pics of himself hanging out alongside KB. In addition to promoting Black's "Gleerious" record, he vowed they had something brewing.
"GLEERIOUS 🤹🏽‍♂️ …… @kodakblack x @ToryLanez COMING SOON !"
Nicki Minaj Has Green Light For 'SKAT' Remix
A few days ago, Lanez went to his Twitter page to get fans hyped about a potential musical threesome on the same anthem. Lanez responded to a fan suggesting a massive collaboration of himself plus rap stars DaBaby and Nicki Minaj. Tory also suggested this type of joint effort would put Onika on an entirely different level than her peers.
"IF THE QUEEN GET ON SKAT REMIX …. ITS GONE ! I mean the song is already gone … but THAT SH*T AT THE MOON AFTER THAT 🤣😭🔥🔥🔥🔥 she would def kill the beat too !!! I was happy to see that she liked the video !!! SHES A REALER N*GGA than most THE N*GGAS in our industry"
Tory Lanez Really Can't Lose
The same week, TL went to his Instagram page to share a snapshot at how many views "SKAT" had received in its first 48 hours. Tory also revealed he was going all out for his diehard supporters by putting together a money-driven contest.
"SKAT .. 4.3 MILL VIEWS ….. #8 TRENDING .. NO MANAGER , NO LABEL . FULLY INDEPENDENT 🤯🤯🤯🤯🤯🤯….. I WANNA DO SOMETHING SPECIAL FOR MY UMBRELLAS ☔️ …. I GOT 1000 $ FOR A RANDOM UMBRELLA (fan) ….. all u gotta do is … Goto this YOUTUBE video and COMMENT YOUR IG USER NAME … ima pick the user name of the WINNER TOMORROW !!! GO NOW !!!"