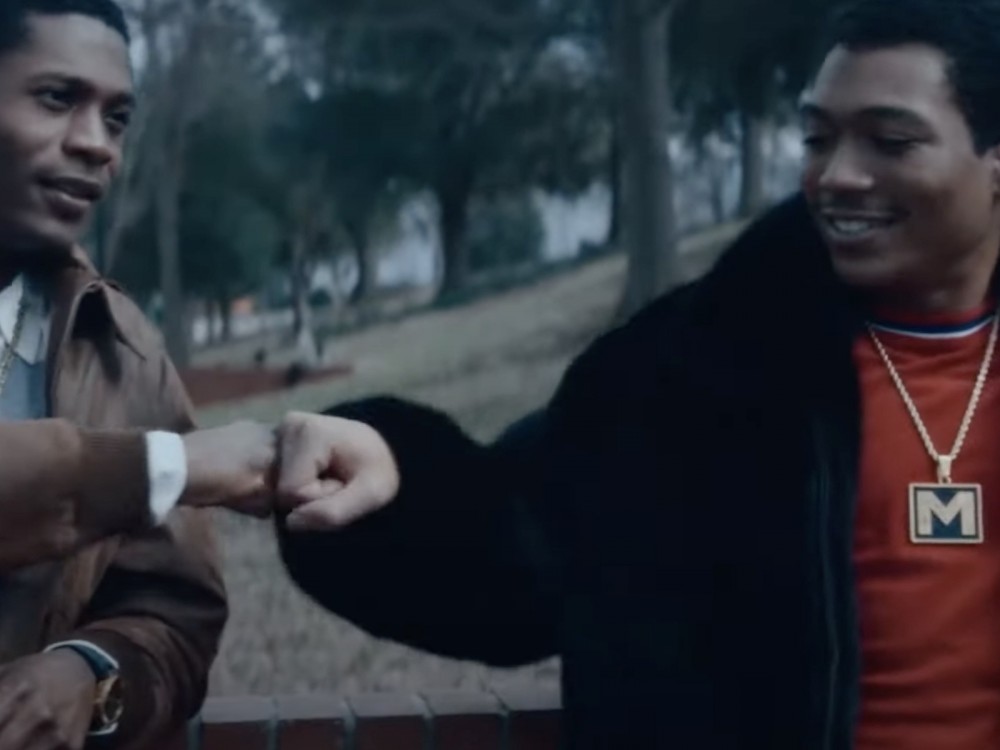 "Power" executive producer and New York rap legend, 50 Cent, has yet another show in the works. Vixen Cuban Link's bae has dropped the must-see trailer for his next project based on the Black Mafia Family and viewers are beyond excited.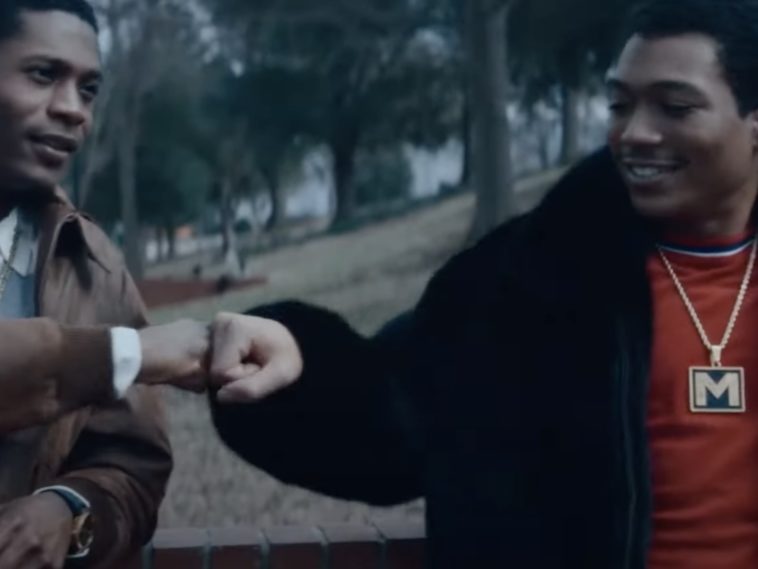 199 Views
Comments Off on 50 Cent Reveals Black Mafia Family STARZ Trailer + It's A Must-See
50 Cent's BMF Trailer Is A Must See
Only days away from the premiere of "Raising Kanan," a continuation of the Power series, 50 Cent has released the trailer for his next show, BMF. Fifty's new show tells the tail of legendary crime boss Big Meech and the Black Mafia Family, set to premiere on STARZ this fall.
"👀 the real sh*t just hit different, @lilmeechbmf 🔥🚦Green Light Gang"
The timing of this show is quite fitting, seeing as 50 and others celebrated the reduction of Big Meech's prison sentence just recently. 50 Cent's show has also got the cosign from Big Meech's son who posted an Instagram post claiming that they will be "coming for emmys".
Big Meech's Son Can't Wait For BMF's Debut
A few weeks ago, Big Meech's son Lil Meech went to his social media pages to plug the show. He shared a clip highlighting behind the scenes moments from the highly-anticipated series.
"WHAT ZIPPO SAY? THIS AINT HAPPEN OVERNIGHT. BLOOD, SWEAT, AND TEARS. WE NOT PLAYING FAIR @50cent BMF ON THE WAY AND WE COMING FOR EMMYS REMEMBER I SAID IT #FREEZIPPO"
50 Cent Celebrates Big Meech's Early Prison Release
The same week, 50 went to his Instagram page to share a snapshot showing Lil's dad Big Meech and huge early prison release news. 50 also promised his upcoming Black Mafia Family series would be even better as a result of Meech's good news.
"YES 😆 Now you know this BMF show is gonna 💣💨Blow everything off the fucking TV, the real sh*t different ! 🚦Green Light Gang #bransoncognac #lecheminduroi #bottlerover"
The reaction even sparked co-signs from G-Unit's Uncle Murda and Lil Meech.
"🔥🔥🔥🔥🔥"
"🚦🚦🚦🚦🚦"
Big Meech's Coming Home Early
According to reports, Meech had his prison sentence lessened. This week, U.S District Judge David M. Lawson agreed to reduce Meech's bid from 360 months to 324 months. Barring any changes, BM will now be released before 2030.
Meech was convicted of running a nationwide Continual Criminal Enterprise, and Conspiracy To Launder Money Instruments which raked in over $270 million in drug proceeds from the late '90s until the Feds took down B.M.F. in 2007. Big Meech, who was scheduled to be released from Sheridan FCI in Oregon on November 25, 2031, will now be coming home in 2028. (AHH)