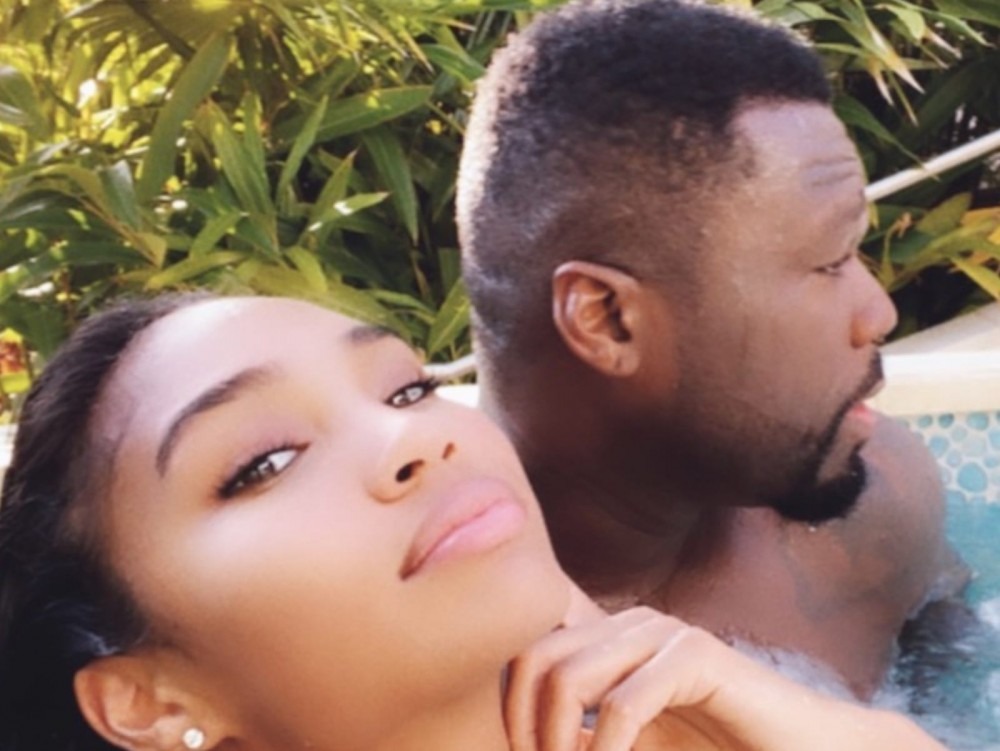 New York rapper 50 Cent is keeping big tabs on his Big Cube. The hip-hop veteran couldn't resist encouraging his girlfriend Cuban Link to fall back from flexing her Black Girl Magic to the masses and embracing quarantine.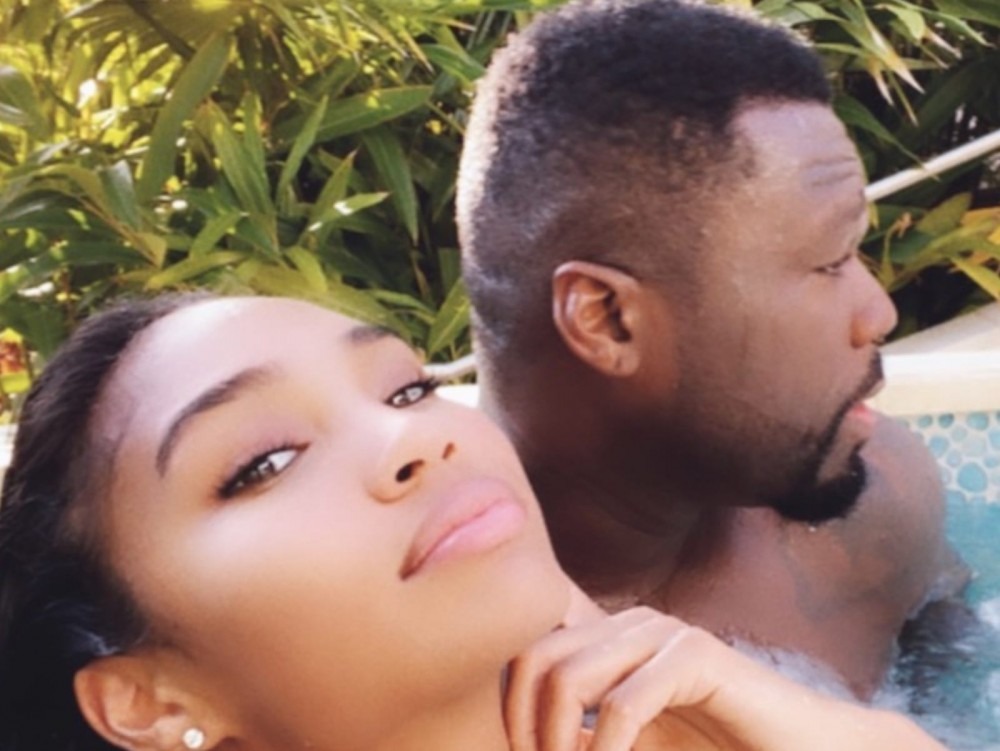 119 Views
Comments Off on 50 Cent Isn't Happy W/ Cuban Link's Legs On Full Display
50 Cent Isn't Happy W/ Cuban Link's Legs
Link initially went to her Instagram page to share some stunning pics of herself slaying in an all-pink outfit with matching shoes. The post received nearly 50,000 likes from her 1.1 million followers.
".. collect the backend! 🎀"
Instead of just liking the post, Fif snuck into the comments section to play concerned zaddy. 50 asked Link if she would consider heading back indoors.
"wait, what you doing out side 😒don't you want to go back in the house."
Vivica A. Fox + Cuban Link Might Be Beefing
Recently, a slight social media spat went down between Cuban and Fif's ex-girlfriend/actress Vivica A. Fox. All of the tension appeared to go down courtesy of throwback footage showing Fox calling Fif the love of her life in a recent interview. The interview popped up into a The Shade Room post and ignited a playful – at best – reply from Link in the comments section.
"..aww"
Instead of turning a blind eye, Fox made sure to clap back and properly check Link for her possible shade.
Well! This is getting good cause I tried to post 3 times on @SHADEROOM Now @_Cuban_Link what that clip didn't show was that I said he now has a hawt gurlfriend & Im happy 4 him! So stay in ya bag boo dont get nervous! Im good!"
50 Cent Trolls Vivica A. Fox Over Exotic Comments
Last summer, the hip-hop veteran came forward to speak on his former flame coming at him over comments he made about Black women. Fifty also suggested she still had feelings for him.
"👀Vivica still in love with me, i dated her for 4 months 😳17 years ago and she's still angry with me. I'm starting to feel like my 🍆is serious. LOL 😆#bransoncognac #lecheminduroi" -50 Cent's Instagram
50 Cent Verzuz Vivica A. Fox
The drama ultimately started last year with 50 appearing on Apple Music's Young Money Radio with rap star Lil Wayne. Fifty tried to explain why he preferred "exotic" love interests over Black women.
"They get mad, they get angry. When you see a lot of sisters saying, 'He f*cks with this kind of girl, that kind of girl.' That sh*t is exotic. That sh*t look a lot different than what you see in the neighborhood all the time! That sh*t look like it came off a boat. You don't like that motherf*cker? You don't like that? … They get mad, they get angry. 'How did you end up with this motherf*cker'" ("Young Money Radio")