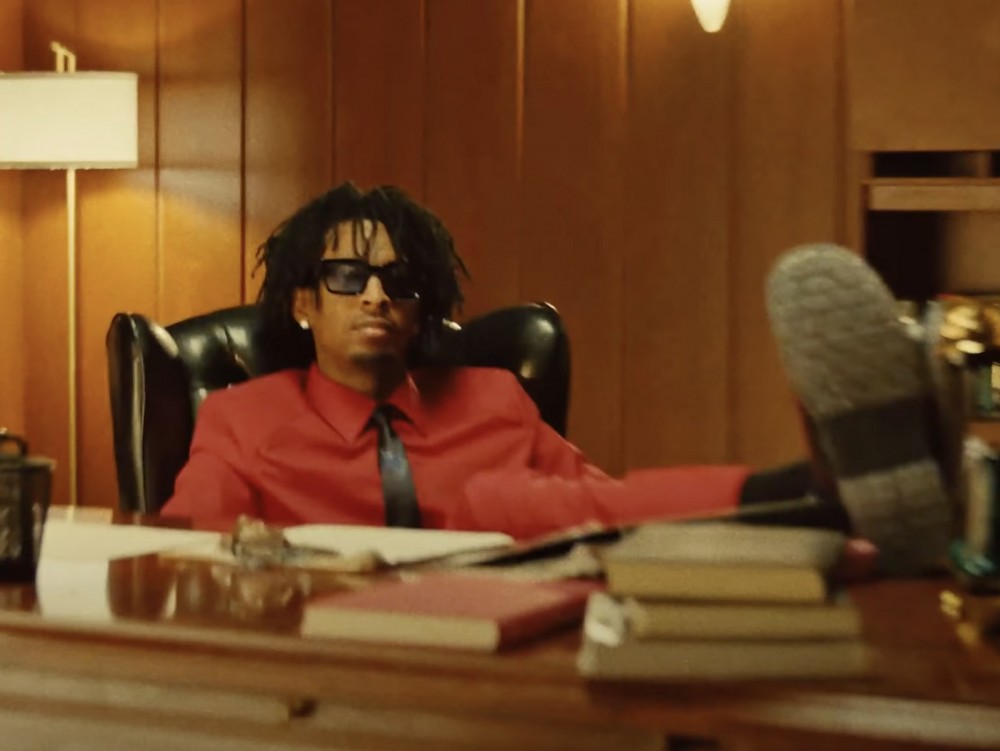 Atlanta rapper 21 Savage really wants to share the microphone with greatness. The hip-hop star has shared his interest in having at least one song in the record books with music icon JAY-Z.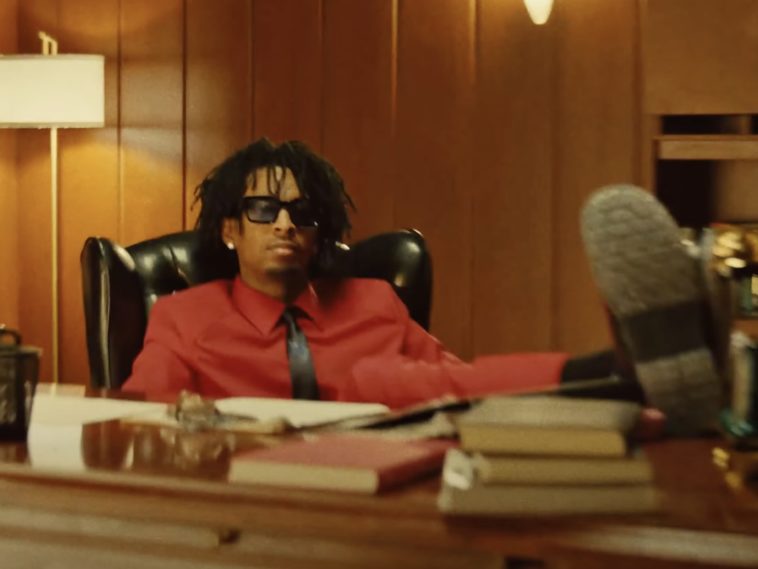 169 Views
Comments Off on 21 Savage Targets JAY-Z As His Next Life Goal
21 Savage Wants JAY-Z Collaboration
Sav hit up his Twitter page to share his admiration for Young Hov. He specifically admitted his next plan of action centered on working with Jigga.
"Next Goal 21savage ft Jay Z"
Things didn't end there. Savage actually weighed in on a now-viral social media weigh-in where users chose between having an in-person meal with JAY-Z or getting $500,000. Sav believed he could actually secure each luxury.
"I'll get both I was blessed with the gift of gab"
21 Savage Says Men Are Allowed To Cheat But Woman Can't
Recently, Savage dished out his thoughts on relationships. During an interview, he spoke out about cheating on a significant other.
21 implied it's okay for a man to cheat on a woman because he "conquered" another girl, while it isn't okay for a woman to do the same. He made his thoughts on the matter clear in the new conversation.
"I got cheated on. I ain't going for that sh*t. I couldn't never look at her the same. We conquer women, but your girl gon' look at it like my man conquered a woman. But vice versa, but if a n*gga conquer you…"
However, in the comment section on Instagram, he seemed to almost double back on his remarks. Savage asked where he said it was okay for men to cheat.
"Where did I say cheating for men was ok ?"
The Return of 21 Savage's "Issa Back To School Drive"
When the ATL trap star isn't talking about cheating, he is all about uplifting his community. The Savage recently partnered with financial technology company Chime to give back to his Georgia community.
21 Savage returned to Georgia in July 2021 to host his 6th annual "Issa Back To School Drive" in which "free laptops, school supplies, masks, and more" are promised. Many celebrated in the comment section of the Instagram post in which 21 posted the event flyer, including a follower, @lil_jerm19, saying "21 for the people (clapping hand emoji)".
The event is set to take place in Decatur, GA on August 1st.
"We back !!!! @chime"
21 Savage Wants Violence To Stop
This isn't the only instance of 21 Savage being for the people, just the other day the Grammy-winning rapper used his Twitter to raise his voice about the violence today.
21 Savage wants the hatred to stop. The hip-hop star made one request clear: quit the violence before it's too late.
Savage gave his one wish to followers and requested peace. He said it seemed like there's more hate than love out there but didn't specify what ultimately inspired the tweet.
"i wish all this violence would stop it seems like it's more hate than love in the universe right now !"