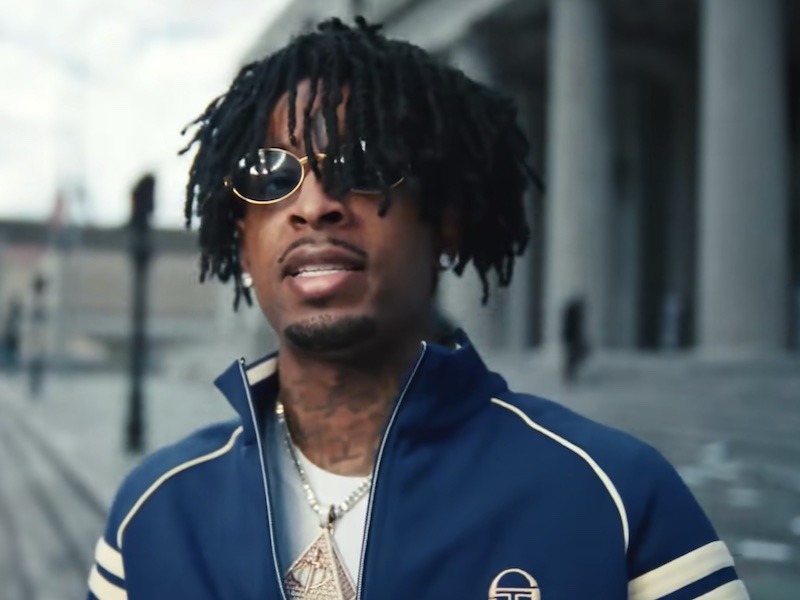 Atlanta trap star 21 Savage is all about uplifting his community right now. The Savage has partnered with financial technology company Chime to give back to his Georgia community.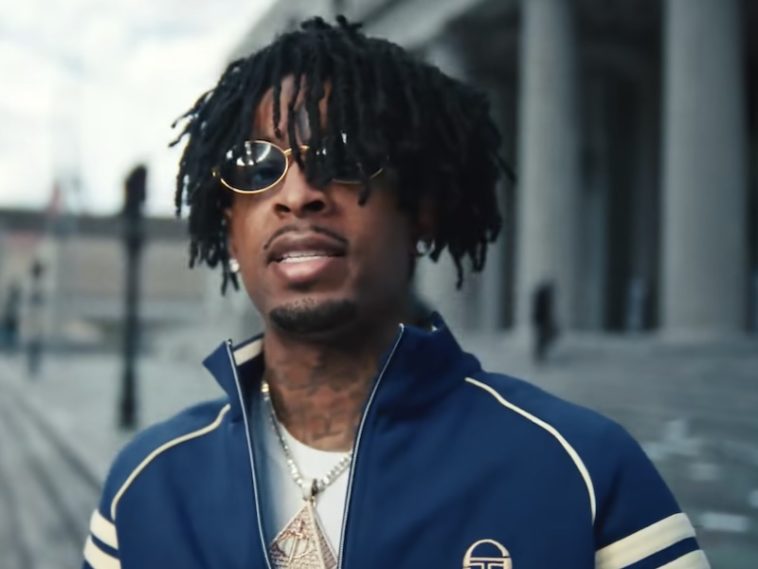 189 Views
Comments Off on 21 Savage Is On His Back To School Grind
The Return of 21 Savage's "Issa Back To School Drive"
21 Savage has returned to Georgia to host his 6th annual "Issa Back To School Drive" in which "free laptops, school supplies, masks, and more" are promised. Many celebrated in the comment section of the Instagram post in which 21 posted the event flyer, including a follower, @lil_jerm19, saying "21 for the people (clapping hand emoji)".
The event is set to take place in Decatur, GA on August 1st.
"We back !!!! @chime"
21 Savage Wants Violence To Stop
This isn't the only instance of 21 Savage being for the people, just the other day the Grammy-winning rapper used his Twitter to raise his voice about the violence today.
21 Savage wants the hatred to stop. The hip-hop star made one request clear: quit the violence before it's too late.
Savage gave his one wish to followers and requested peace. He said it seemed like there's more hate than love out there but didn't specify what ultimately inspired the tweet.
"i wish all this violence would stop it seems like it's more hate than love in the universe right now !"
21 Savage's 'Spiral' soundtrack is bloody good
Recently, Savage came through on his promise of dropping the much-anticipated Spiral: From The Book of Saw Soundtrack. The project is packed with anthems including collaborations with Young Thug, Gunna and Young Nudy.
Sav's newest project, which dropped in May 2021 isn't just a compilation of fire tunes. Instead, the rap heavyweight curated the tracklisting and songs based off the new horror movie's themes.
Unlike typical artist and film score/soundtrack collaborations, 21 Savage's meticulous approach to crafting the soundscape for this movie makes his involvement quite unique. He based all his musical and producer decisions around specific triggers from the film, which he spent significant time with prior to its release; combing through the score as a library of samples to be shaped into the music for the soundtrack, which makes this a truly authentic collaboration. "When I make albums, the visuals come after the music is done. But on this movie, the visuals come first," says the Grammy winner. "It was different, making something based on a visual, trying to bring the visuals to life in music."
Savage also gave ample attention to his protégés from Slaughterhouse Gang.
On the subsequent "You Ain't Hard," a solo Young Nudy cut, and "Down Bad," featuring a handful of Slaughterhouse Gang upstarts (Real Recognize Rio, 21 Lil Harold, SG Tip)—and an eerie guest performance from Millie Go Lightly—Savage flexes his executive production muscle, rounding out the soundtrack with upstart Atlanta talent and merging it with the London-born Go Lightly, known for collaborating previously with Atlanta talent, specifically Young Thug.
21 Savage joins Nicki Minaj, J. Cole + more w/ May 14 release
The "Bank Account" hitmaker has been busy lately, producing the soundtrack to the new Saw horror movie franchise flick Spiral. Prior to anything dropping, Savage took a moment to announce he would drop an EP titled Spiral on May 14. Artists like Nicki Minaj, J. Cole and Kodak Black also dropped new music the same date.
#Spiral Ep Drop Friday I Don't Think Y'all Ready I Ain't None To Play Wit 🗡😂 @[email protected]