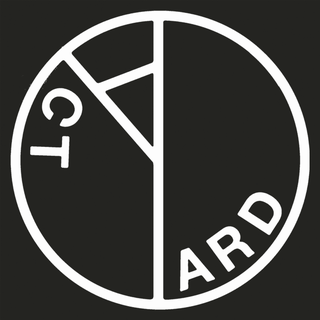 Hailing from Leeds in Yorkshire, Yard Act are being talked up as one of the big new acts of the year. Scarcely two years have passed since they formed, and the group have picked up not only play from 6Music and support from the NME, but also find themselves being talked up by no less a legend than Sir Elton John. Hell, there's even speculation that this album may debut at the top of the charts. So far, so typical of what might happen in any given January over the last few decades to any indie band – but before you allow your cynicism to switch you off, just give this a listen before you judge.
Although released through the rather large Island Records, there's a refreshing lack of polish on this album, that makes it feel more honest and endearing than might normally be expected of a record with this sort of backing. Hell, if this record has been contrived it's been pulled off spectacularly well. There's links that can be drawn with other acts, both musically and lyrically. At the risk of sounding ridiculous, it's a record that's truly born of the north of England, channelling so much from the last forty years or more, not in terms of it being record collection rock, but the spirit. The characters and observations that bridge the gap between The Fall, Half Man Half Biscuit and Pulp. Sure, given lead vocalist James Smith's tendency to speak rather than sing may draw inevitable comparisons with the late Mark E. Smith, but there's something of the torch having been passed here. (Smith may have remarked 'Notebooks out, plagiarists!' about Pavement, but I don't think he would do so about these guys).
The band was formed with bass player Ryan Needham, and it is a very bass-driven album, complimented by drummer Jay Russell and guitarist Sam Shjipstone, the latter who seems to channel the very spirit of Andy Gill. While the situations are described – and I think my highlight might be the pithy take down of post-Brexit Right wingers as 'Knobheads Morris Dancing to Sham 69'.- they are merely simply backing. Whilst the opening title track gives an excellent start, perhaps the most interesting track is the six minute plus -'Tall Poppies' which comes on more like a short story with its observation of a rather narcissistic character, yet upon his demise there's an awareness that he was 'one of us.'
It could all be terribly bleak with its wry take on modern Britain, if it weren't for the humour that comes through, and it ends on a positive note. 'Give me some of that good stuff, that human spirit' sings Smith on album closer '100% Endurance.' It's here in spades, folks, it's here in spades. It's a debut that feels fresh and I hope any fears of hype will be at least be put aside whilst people actually give it a listen. Actually, make that several listens – there's so much going on here, that it actually requires several listens just to take it all in, the characters, the scenarios, the music, the mood. It may not connect with everyone, given there isn't necessarily much by the way of singalong anthems, though that may be a strength. Given some of the songs that haven't been out on the album, there's been a development in songwriting that I hope will continue. A second album will have to up the ante or be wildly different, but this is a very solid debut.
7/10