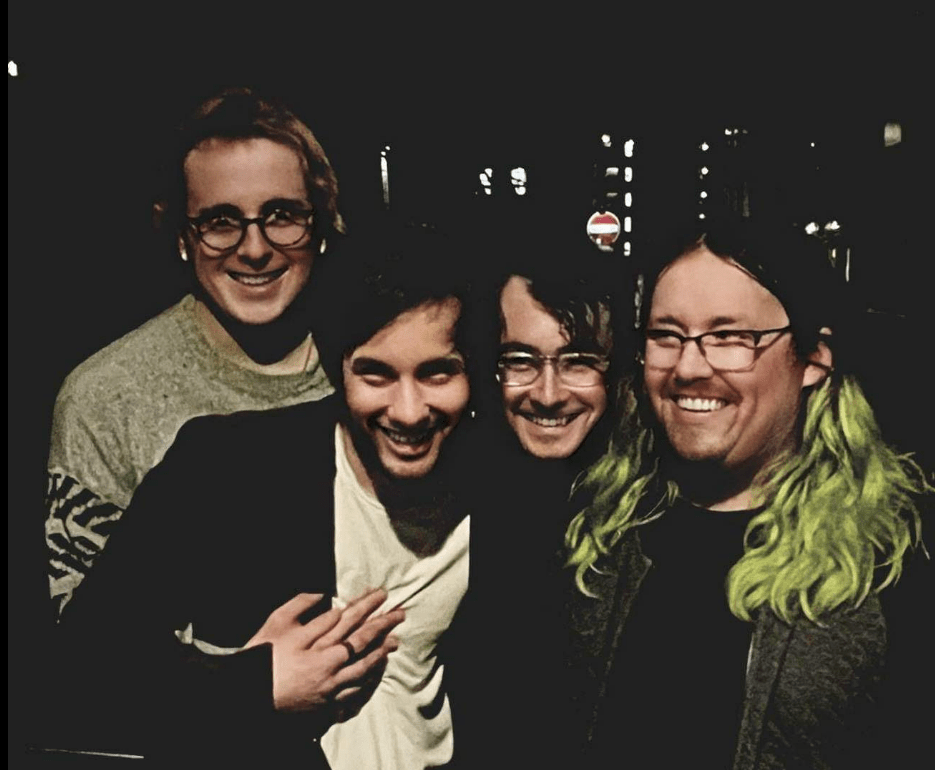 'Wallace' is Monet's third release from their three-track chaos train of an EP You Need Worse Lies Man. A raw, spasming and clanging assault on the senses, 'Wallace' is a stomping, melodic cry for change that fuses raw barrage of caustic guitar riffs and surreal screams of the likes of the Dead Kennedys with the twisty turny relentless energy of early At the Drive-In. It's a rattling call to arms that challenges at every turn and will ensure any predator falls, watch the surreal and fiery imagery of the video that we are debuting today below. 
They say, "Wallace' is an angry stomp up a hill displaying want for differences and a pining for cacoethes. This video will send you flying, enjoy, lots of us, from us."
The band consists of Puss (vocals and guitar), Garden (bass and vocals), Ciggy (guitar), and Dishpit (drums) and currently reside in the seaside town of Swansea. Monet have a lot planned for the future of time and sonic happenings within their instruments and they cannot wait to share the chaos with you.
Monet Live Dates:
March
03: Dareshack, Bristol
April
12 The Moon, Cardiff
15 Elysium, Swansea
19 The Moon, Cardiff
May
05 The Bunkhouse, Swansea
13 Clwb Ifor Bach, Cardiff
29 Clwb Ifor Bach, Cardiff
August
05 The Bunkhouse, Swansea