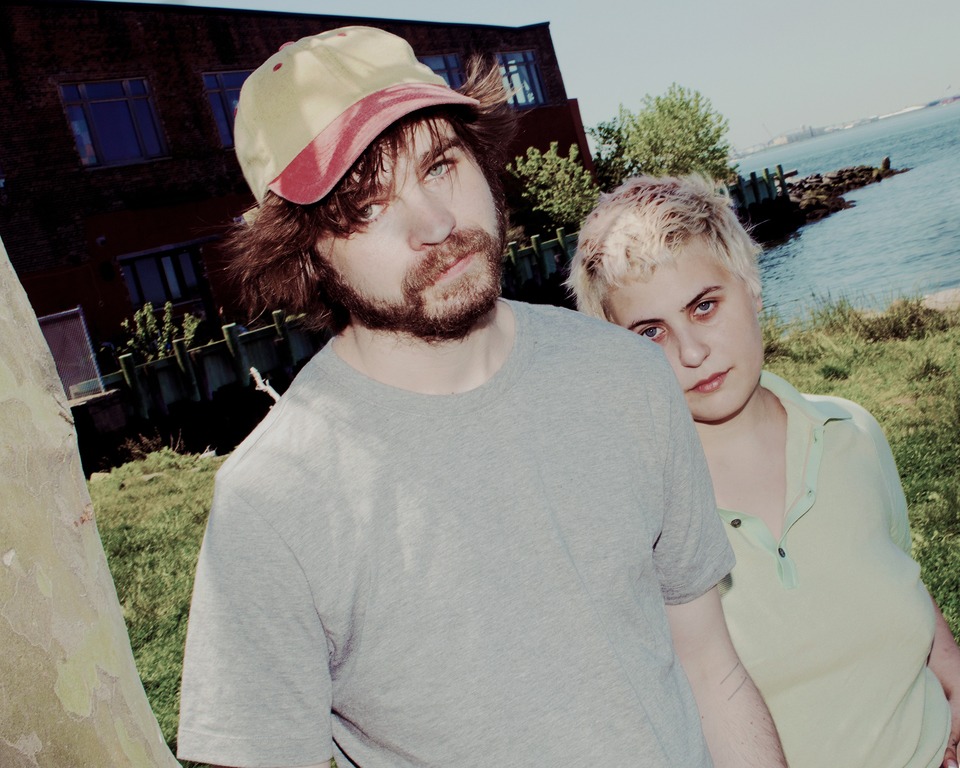 This week's Video of the Week is two videos in one, from exciting Hardly Art signed outfit My Idea. The new pop duo comprised of musicians Nate Amos and Lily Konigsberg will release That's My Idea, their debut five-song EP digitally and worldwide on July 30th, 2021. Watch their video for singles 'Stay Away Still' and 'That's My Idea', directed by Luca Balser.
Brooklyn's Konigsberg and New York-based Amos share this about the 'Stay Away Still'/'That's My Idea' concept: "We wanted to have an energetic and chaotic video juxtaposed with something more calming and conclusive to demonstrate the eclectic yet cohesive nature of 'My Idea'. The visuals match how the songs make us feel! We both played characterizations of ourselves."
'Stay Away Still' delivers darkly tongue-in-cheek lines like "depression's a conspiracy theory" over jittery rhythms, twitchy guitars, while Lily Konigsberg's sardonic vocal hooks push and pull. It's infectious art-pop that winds up like a spinning top, oscillating joyously in the rough proximity of the dexterous songwriting of Breeders or the inner dialogues of The Mouldy Peaches. While the drum machine clicks and hushed delivery of 'That's My Idea' has an alt-country flecked beguiling more meditative charm.
After years performing with her experimental punk group Palberta, Konigsberg was beginning to carve out a solo career and thought Amos could be a potential producer. What began as a trial session for her debut album quickly evolved into a songwriting competition, with the two churning out dozens of tracks over the Fall of 2020. "Lily became the lyric supervisor and I became the music supervisor," explains Amos, "the roles emerged." With such undeniable chemistry, it was only logical that they form a band, the hilarious and perfectly named My Idea.
On their debut EP, the duo pack their immense personalities into bite-sized pop experiments. There's an economy to their songwriting, every production choice and lyric pulling you into their world without ever becoming overwhelming.
Their union has been described by friends as "watching two planets collide", and their 13-minute debut feels like watching a universe only begin to expand.