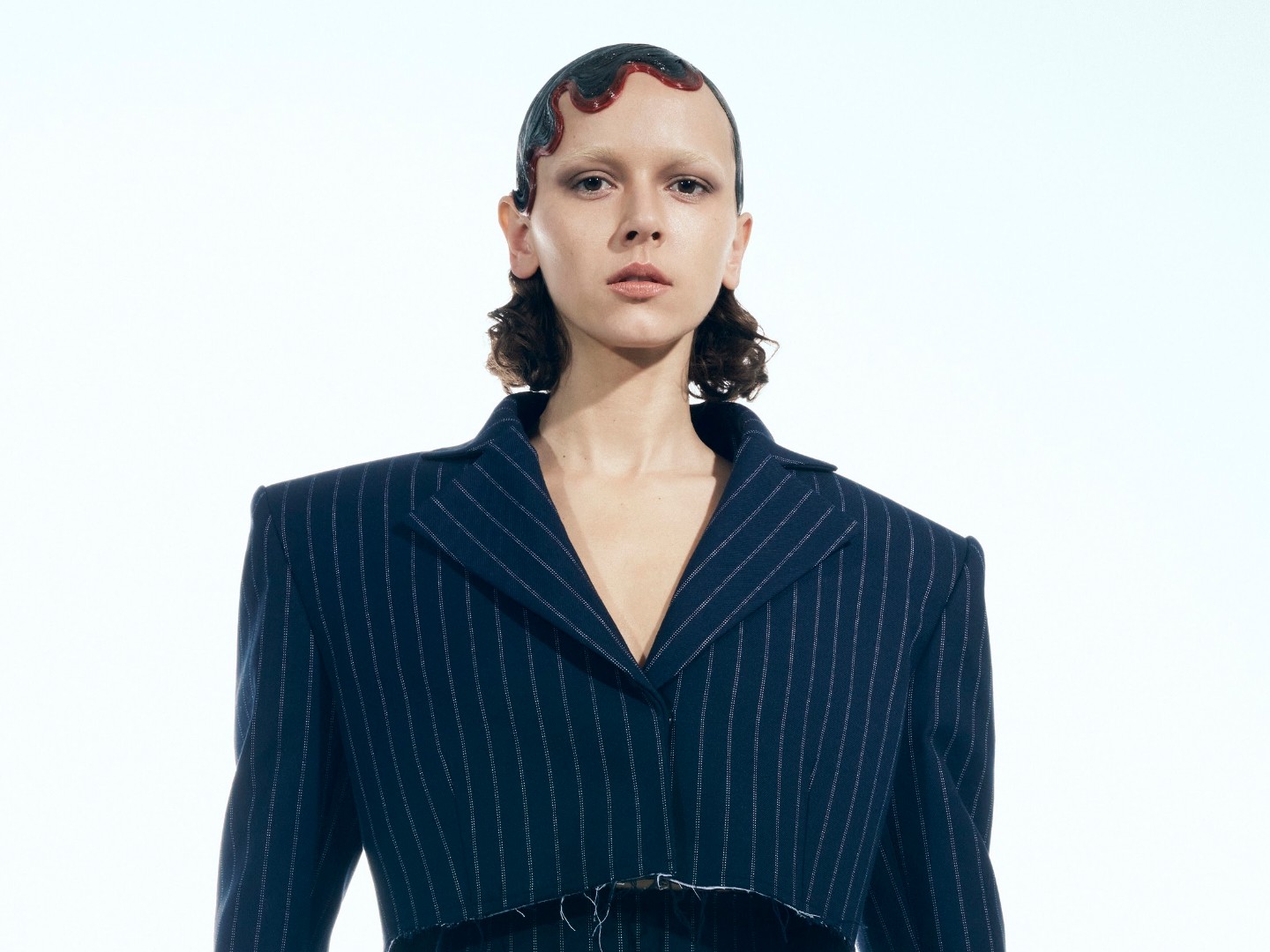 With the excellent 'Game Change' BRODKA makes a striking visual and artistic statement that deconstructs societies preconceptions of gender roles. Written with Pregoblin's Jessica Winter, these messages are housed in a grandoise synth pop tapestry that's constructed with meticulous brutalistic detail. It possesses echoes of the sound of Vangelis, the metallic industrial samples redolent of the work of mid period Depeche Mode and the addictive refrains of early Lady Gaga, but still sounds like uniquely BRODKA.
The unmissable accompanying video is more like a short film than just another music video, it finds Brodka playing a woman who assumes the role of her husband after his death, it sees her in a cut up business suit with echoes of everything from Annie Lennox's look in the 'Sweet Dreams' video, and Grace Jones's Nightclubbing album artwork, it was informed by the fascinating phenomenon of Balkan Sworn Virgins.
"Most of my life I've not matched the role that society wants me to play," she says of challenging perceptions by creating a gender fluid figure that incorporates traditional traits of both femininity and masculinity. "I'm seen as having lots of masculine features, but then I have quite a pretty, innocent face. I always had the feeling that my inner self doesn't really match my outer self."
Recorded with Boxed In's Oli Bayston (Kelly Lee Owens, Loyle Carner), her new album BRUT finds Brodka blurring the boundaries between natural and synthetic sounds, with a dystopian air hanging over much of the record in part due to the shadow of the ongoing struggle in Poland for reproductive rights.
Child prodigy, TV talent show winner, multi-platinum artist, pop provocateur, conceptual artist: at the age of 33, Brodka has already lived several different lives. And yet, as the Żywiec-born, Warsaw-based singer-songwriter gears up to share her fifth studio album, this latest chapter promises to be her most compelling yet.
BRUT finds Brodka pushing her already eclectic artistic vision somewhere entirely unique. Where her third album, 2010's Granda, fused alt-rock and electro-pop with nods to the traditional Polish folk music of her upbringing, and 2016's follow-up Clashes eschewed electronic sounds altogether in favour of orchestral instrumentation.