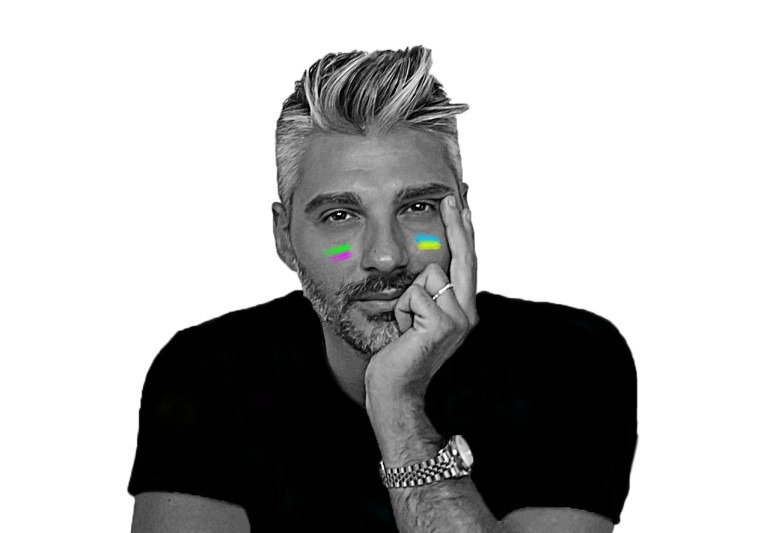 Giampaolo Pasquile known for blending sick samples with energizing synths has released two summer bangers 'Until The Rainbows End' and a Marvin Gaye song cover 'What's Going On,' and both of them should be in your playlist right now.
'Until The Rainbows End' is a signature of Giampaolo Pasquile with beautiful piano, uplifting violin and strings, tender vocals, and dreamy lyrics expressing love and commitment to beloved ones.
In comparison with 'Until The Rainbows End,' 'What's Going On' is far more energetic, brighter, and sunnier. Giampaolo Pasquile remade Marvin Gaye's classic hit and set a fire under the beat by layering vocals and adding extra synths, and tunes.
Giampaolo Pasquile is making a point with his new outstanding releases and establishes himself as a producer to pay attention to. Make sure to follow his Instagram and Spotify to stay updated with Giampaolo Pasquile's upcoming releases.
About Giampaolo Pasquile
Giampaolo Pasquile trained as a pianist and arranger, studying at the C.P.M. Music Institute in Milan, studying with Massimo Colombo and Roberto Guarnieri and attended courses on Advanced Mix and Mastering Techniques at Berklee College of Music with Mark Wessel and seminars at "Mix With The Masters" with Tony Maserati.
After working at the Saar Records as producer and A&R, he founded his own record company PLAY, which is now in partnership with the London based record company Oracle Records Ltd of which he is the co-founder, together with the musician and producer Michele Garruti.
He was awarded with Platinum and No.3 Gospel Music Awards in 2012. He produced and mixed the jazz album dedicated to the American composer Burt Bacharach titled We All Love Burt Bacharach, for which he was a candidate at the 2018 Grammy Music Awards. The song was performed by Massimo Colombo (piano), Peter Erskine (drums), Darek Oles (upright), Michael Stever (trumpet), Bob Mintzer (sax) and Kathleen Grace (voice).