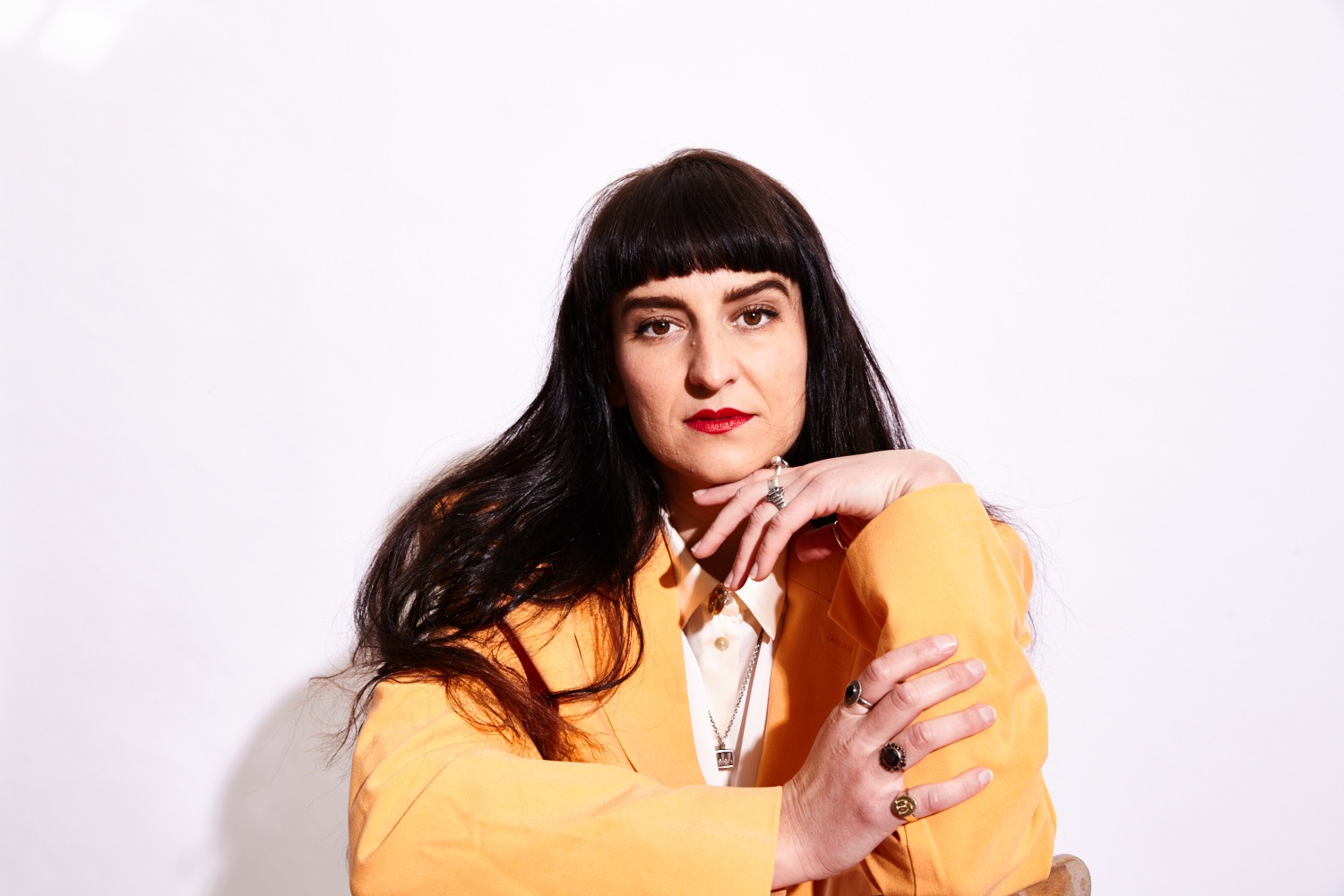 Following the announcement of her new EP I Was An Aphid – out later this year – and the release of new single 'Golden', we're very happy to catch up with Bellatrix as she talks us through some of her top musical releases in recent months.
New single 'Golden' is a deceptively up-beat pop gem that deals with a troubling period in the artist's life. Speaking of the track, Bellatrix notes,"I wasn't able to be honest with myself about my situation, but this song is a commitment to taking the first steps of that journey." We loved it here at God is in the TV and featured it in our Tracks of the Week #143 back in May.
Check out 'Golden' below and read on to discover the new tracks that Bellatrix has had on repeat.
Mesadorm – Numb
I think Mesadorm are a really special band. Like… really fucking special. They've been playing together under a few different band formations for over fifteen years and it really shows. I've actually known them since I was 17; I was in an all girl rock'n'roll band called The Rogue Dolls with their drummer Daisy Palmer, who also plays drums in my band. I love their marriage of organic and synthesised sounds, the songwriting and their impeccable musicianship. Their lead singer, Blythe, is a complex and poetic human with so much substance to her, and whenever I listen to her sing I feel like she's singing for me. I can't stop listening to 'Numb'. I feel like it cracks me open.
Hiatus Kaiyote – Red Room
I remember first seeing Nai Palm in late 2012 in a Sofar Sounds video playing guitar and singing, solo. I was like… who is this kaleidoscopic being I'm seeing before me?! Then obviously Hiatus Kaiyote went pretty stratospheric with their first album. I remember going with Eva Lazarus to see them at Koko, and both of us were just completely hooked in and mesmerised by Nai Palm's energy in particular. I'm really enjoying listening to 'Red Room'. It has a groove that I feel like I can rest on. I'm enjoying the bassline (as a bassist myself!). I'm also enjoying the processing on the piano. I'm completely hooked and mesmerised by Nai Palm as usual.
Gabriels – Loyalty
These guys are new new… This tune is off their debut EP which they released this year. I feel really excited about what's next for them. I love the whole EP. Jack Miguel sent me 'Loyalty', that's how I discovered it. I can't get over the production. So classy! And the vocal delivery too. It's one of those tunes that makes me want to lock myself in a room and make things. I think the word is inspired! It makes me inspired to play with that kind of minimalness myself.
Martina Topley-Bird – Pure Heart
I'm sooo excited that Martina is releasing music again! Ugh, what a voice. I played double bass and beatboxed with her when I was eighteen in a show supporting Massive Attack. I didn't really know about her music before that point, but then she became a go to, on repeat artist for me. Her acoustic album Some Place Simple is solidly in my personal fav albums to put on.
Tirzah – Sink In
Excited to hear new music from Tirzah. Thinking about it, Devotion inspired me a lot. I'm also completely taken by Mica Levy, who I'm pretty sure produced this new track. I love the space and the meandering fluidity that's happening over the top of such an unchanging bed. It kind of makes me ache a bit. I feel like the whole feeling of the way it sounds as a whole really beautifully encapsulates the meaning of Tirzah's lyrics. I love it when a song does that.
The Vernon Spring – God Is Love
This is so, so beautiful. There's an album coming, which is The Vernon Spring's response record to What's Going On, the Marvin Gaye record. On his Instagram page, The Vernon Spring (AKA Sam Beste) wrote about how his father, who recently passed away, as being "equally passionate about revolutionary politics as he was about great music" and how What's Going On by Marvin Gaye was "a means through which he expressed to me his love and hope for the world, and how music could make a contribution to fanning the flames of that hope". Personally, a lot of how I became interested in politics was through music, and so this resonates with me a lot. I think particularly right now, it's a sentiment that is really needed.