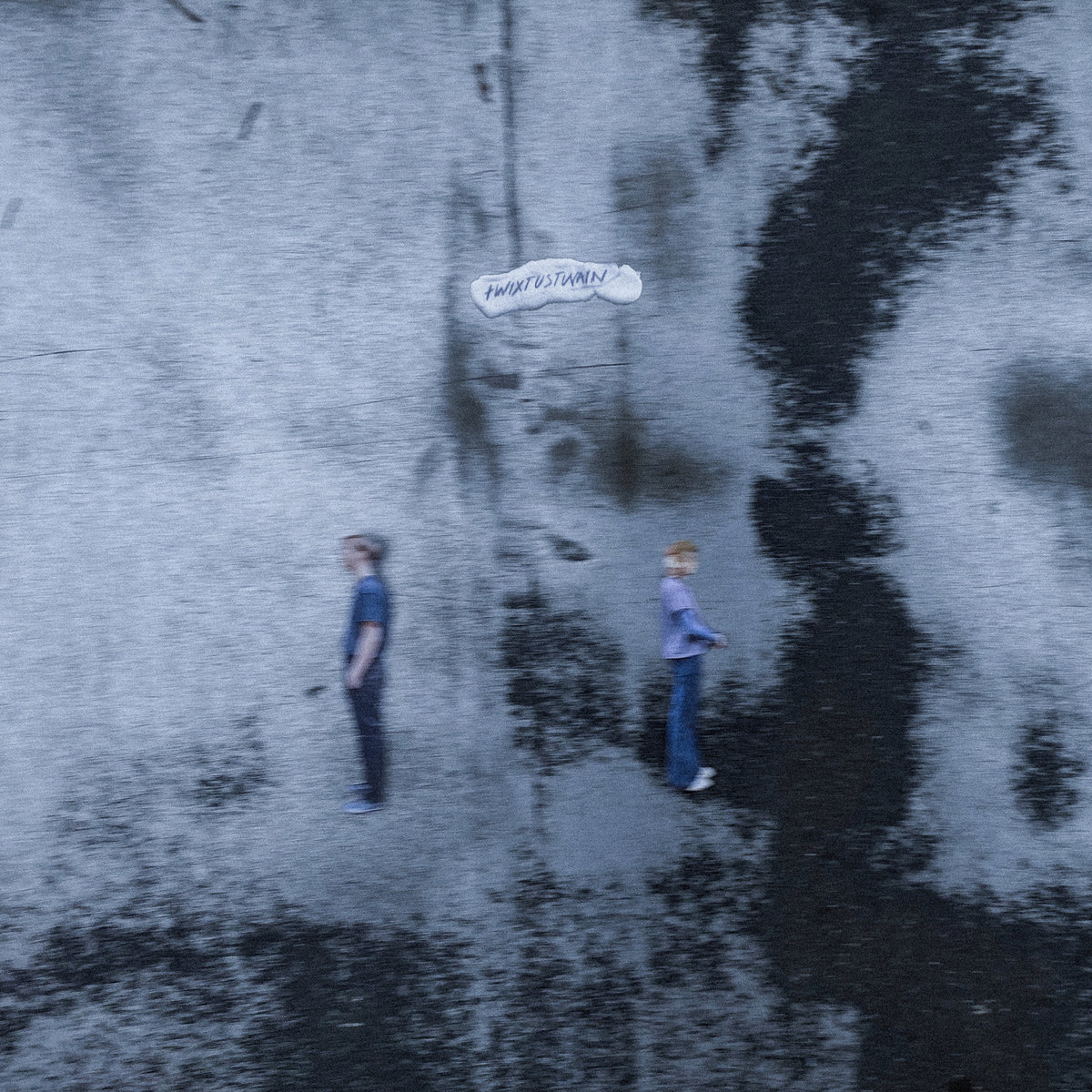 Sorry may have sung about Snakes on their debut album – 925 – out last year but really, they are chameleons. They also sang about wolves but they are in fact in sheep's clothing.
Whilst they may have come to prominence as a loud and raw live band, large swathes of the LP is guitar soaked and roars like a banshee, and early singles are layered in squalling distortion at points, but the origins of Sorry were Asha and Louis competing with each other as to who get the most likes and listens for their SoundCloud bedroom submissions. So, when Covid hoved into view and everyone shut up shop, the two of them were sent back to their bedrooms with no tea until they came up with some new material.
And here it is. Surprise.
What we thought was just a quick double AA 7" single turns out it was an EP, Twixtustwain, out today. An electronic cut and paste patchwork of sounds and textures, a few guitar licks here and there and Asha and Louis's laconic delivery over the top. To accompany the EP, Asha and regular collaborator Flo Webb have produced videos for each track.
It kicks off with 'Don't Be Scared' with, unusually, Louis taking lead vocal duties, giving solace to someone "Don't be scared, you are lying next to me," over gentle keyboards but heavy synthetic drums, like the dying of a party as people grow lethargic and consider pairing off but the DJ is still spinning. Then all of a sudden Asha comes in like a conscience, "so many questions, even more doubts" samples of shouting, harsh guitar lines and high, thumping bass. Louis tries to calm things again over delicate clean guitar but it ends suddenly without any resolution. Intense and engaging.
'Things To Hold Onto' is a scattergun percussive dark and twisted continuation of the theme, like a distillation of doubt and confusion that encapsulates 2020 but makes it personal and quite scary. 'Separate' is the closest thing Sorry have come to a straight up hip-hop influenced track, almost solely beats and Kid-A bass ringing long and hard. Samples of metallic clanging and explosives, before dropping into a horror film squeaking synths and tinny beats.
'Cigarette Packet' has similar drum machine beats but is over a loop of three note organ and "oh dear, oh dear, oh dear, oh dear" refrain. Incredibly addictive and affecting. 'Favourite' feels like it might have been a late entry to the 925 sessions as it is mainly live sounding in comparison, the duelling guitars are back, full bass, live drums and a similar atmosphere to the LP. The usual lip curling cynicism drips from this entire EP and there's so much invention and clever tricks all over it that Sorry can't really put a foot wrong.
As this came as a sudden surprise who knows what else they have up their sleeve for this year. You get the impression that this is an interlude between LPs, not least because the name literally means "between us two".
After having to cancel the rescheduled 925 tour from last year the rest of 2021 is up for grabs and with the keys to the sweetshop (well there is a chocolate bar in the title) only they know what avenue they'll venture down.