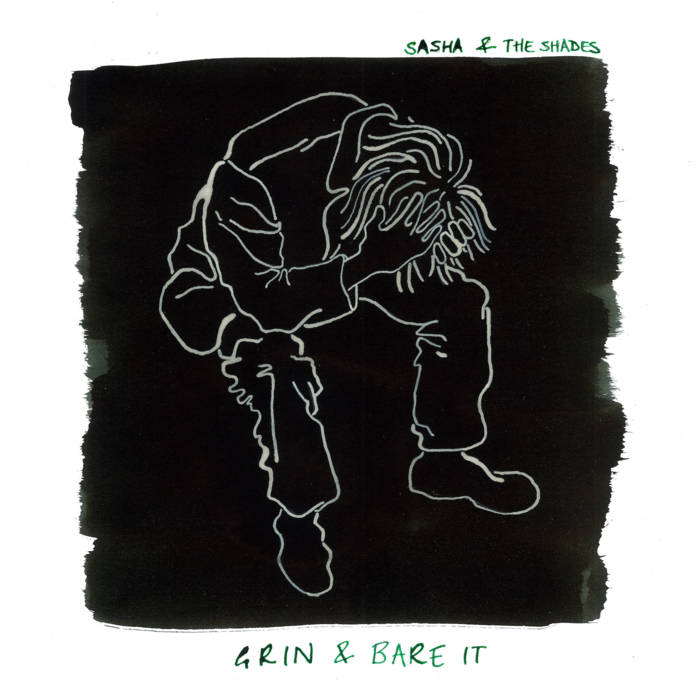 Tenacious as ever, and totally resilient against the recent lockdown restrictions, South Londoners Sasha & The Shades are riding high with the release of their EP Grin & Bare It which is a virtual mini LP in itself.
Because of the above, buyers of the vinyl version would feel that they are getting more than their money's worth, as well as the clarity of the analogue songs which transpose the listener to wholly personal settings evocative of Dylan's John Wesley Harding or Pat Garrett & Billy The Kid. As an added bonus, the vinyl also features I Wanna Go Dancing (live).
They begin with the primordial Falling which resonates a knuckle-tightening sensibility – all about Frontman Sasha Adamczewski's battles with depression. Smiles is ominously clock-ticking in the best Little Willie John fashion circa Fever. 
The harmonica-driven That's The Way It Goes is breathy, sunny and Van Morrison-like with unusually youthful-sounding vocals. They drive the song in a hip-swivelling but reflective way which make it arguably the accelerated 'go to' song on the EP.
I Wish is a beautifully throwaway song in the best Stones manner circa Sittin' On A Fence or Factory Girl. As well as basking in its B-side-like understated fashion; it shows how brilliantly democratic Sasha and Eli Rose J Sanford's vocals are, with the Elvis-like vocal injection making it  feelgood and masterfully organic.  Freedom possesses tantalising fluid-like guitar and couples the forefront majesty of early Tim Buckley with the bullet-bitten drawl of Son Volt.
While 'escapism' nowadays is available at the click of a mouse, most of us have that innate need to backtrack and immerse ourselves in an era we never truly experienced without the aid of technology. The Grin & Bare It EP, with its imaginative potency, is definitely the closest thing, wherever your backwater might be.
The Grin & Bare It EP (self-released) is out now.