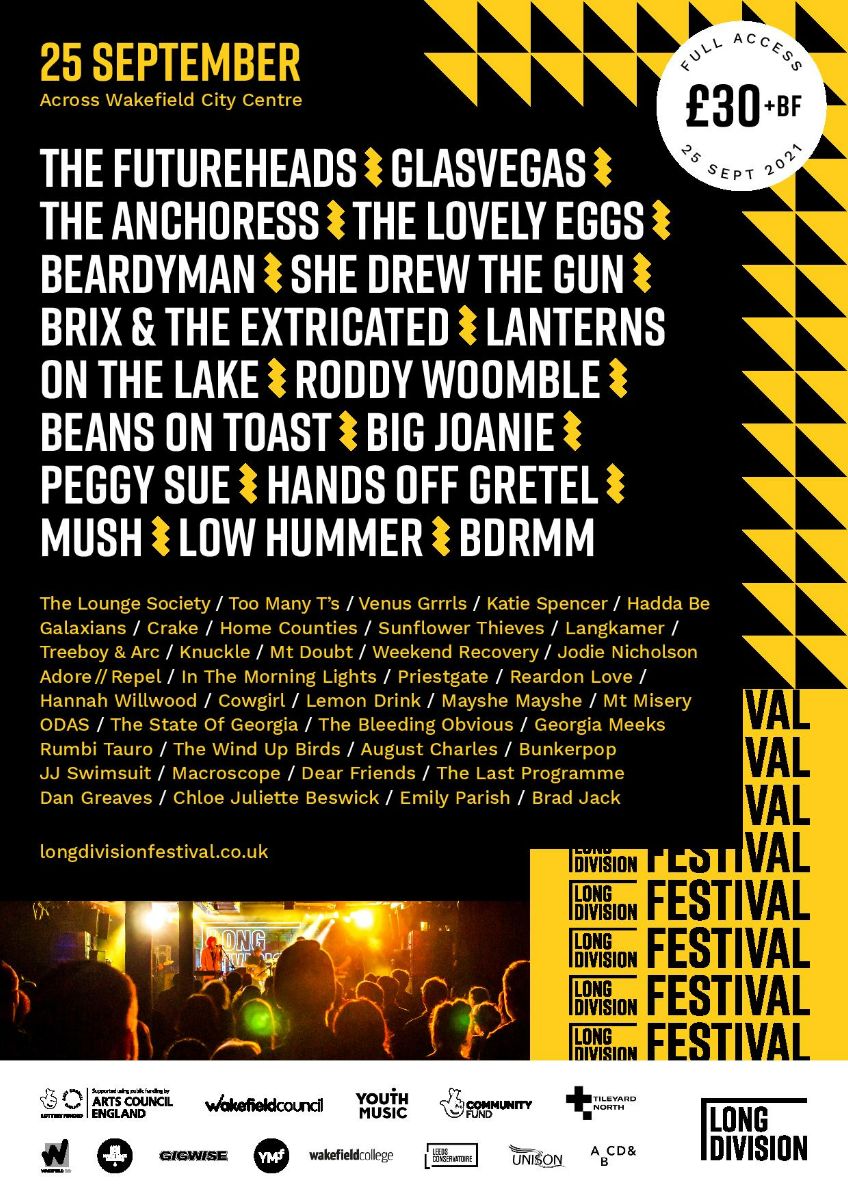 When: 25th September 2021
Where: Wakefield, West Yorkshire
Back in March, we reported the first full line-up announcements for this year's Long Division Festival, the award-winning metropolitan festival and great champion of musical independence and DIY culture that is held annually in Wakefield.  Now we are delighted to tell you that several new names – including those of Glasvegas, The Anchoress, Mush, The Lounge Society, BDRMM and Low Hummer – have been added to what is an already most impressive bill.
In further news, this 10th edition of Long Division Festival will be taking over Wakefield's Old Market Hall as part of this year's festival. This will be the event's biggest-ever single venue and God Is In The TV can attest to the size and suitability of the Old Market Hall having been there in September 2019 to catch a wonderful show from Public Service Broadcasting.
And in yet more good news it has been confirmed that Wakefield's Warehouse 23 venue has been saved from permanent closure and will re-open as Venue 23. More details on that will follow.
Previously sold out, Long Division Festival has been able to allocate 300 more tickets for general sale which are now on sale HERE
And full details of the event can be found HERE