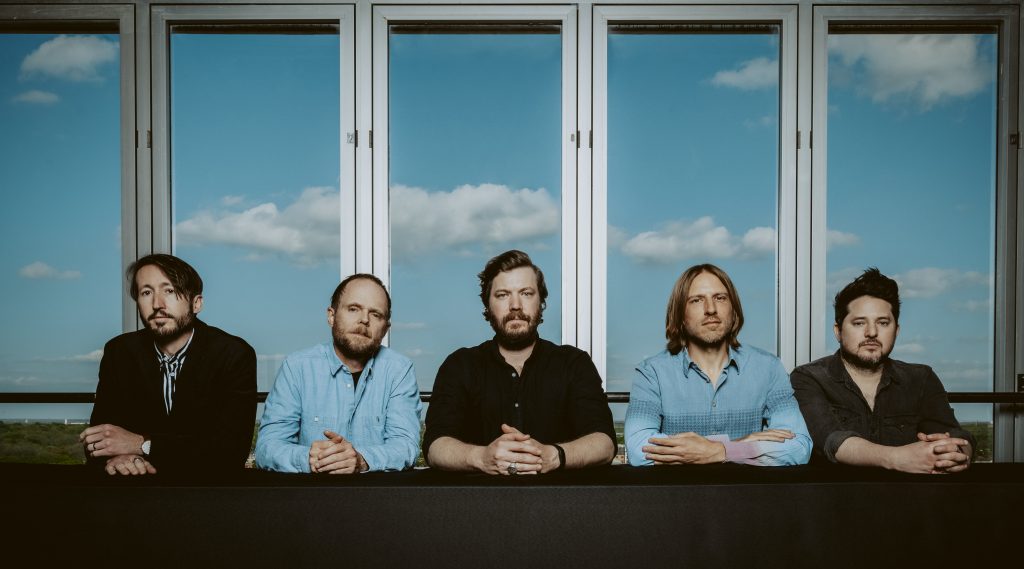 Ahead of their new album For the Sake of Bethel Woods which is due out on the 18th of March on Bella Union, the Denton, Texas folk-rock favourites Midlake have shared with us their new single 'Bethel Woods' and its accompanying video.
Speaking of the new single Midlake's frontman Eric Pulido says: "Bethel Woods lyrically was born out of a documentary film still of Dave Chandler (Jesse's Dad) at 16 years old sitting in the massive crowd of Woodstock in 1969. Dave died a few years ago in tragic circumstances and I was moved to write this song from his point of view with a message of peace in returning to that special place and reuniting with loved ones 'down the road'."
The video is directed by Brantley Gutierrez who has worked closely with world-renowned artists such as U2, Arcade Fire, Paul McCartney, and Foo Fighters and stars the American actor Michael Peña, who has appeared in many films including Crash, World Trade Center, and Shooter.
Brantley Gutierez says: "When Midlake approached me to direct the video for 'Bethel Woods' I knew I wanted to do a take on a ghost story. To play with the idea of returning to a place full of memories. The concept of emotional attachment to the people and the memories in those places, what the confusion might feel like for those who have passed on. Working with the highly talented Michael Peña was an absolute pleasure; he brought something to the character that felt honest and relatable."
See and hear for yourself right here:
Midlake UK 2022 tour dates:
Tuesday 5th April: Brighton – Chalk
Wednesday 6th April: London – Roundhouse
Friday 8th April 2022: Newcastle – University Student's Union
Saturday 9th April 2022: Edinburgh – Assembly Rooms
Sunday 10th April 2022: Manchester – Albert Hall
Photo Credit: Barbara FG