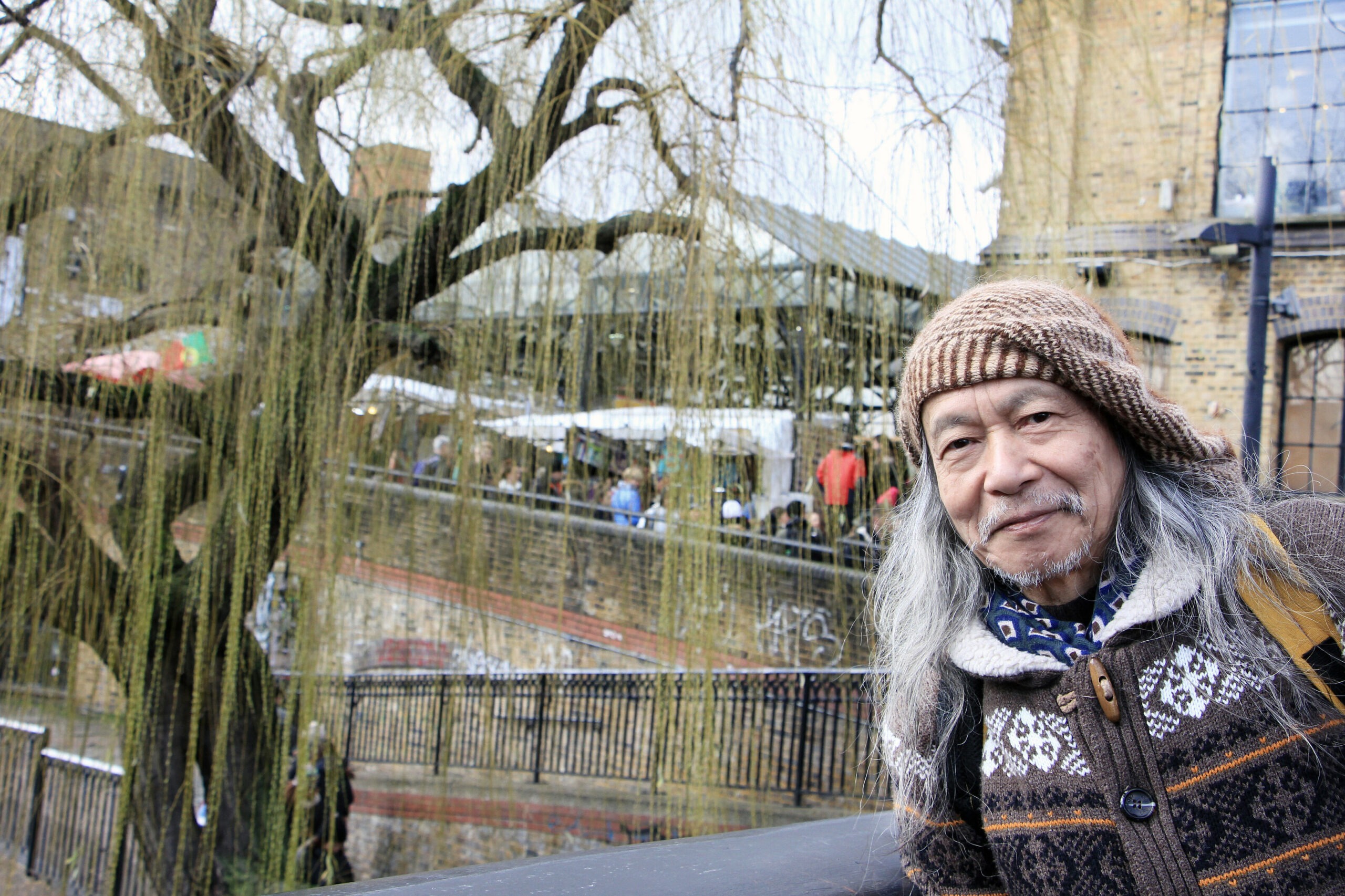 Three years ago, almost to the day, we brought you news about the recording of Energy, a feature-length documentary about the revered Japanese musician and creative spirit Damo Suzuki. Directed by the acclaimed Yorkshire-based photographer and film-maker Michelle Heighway, Energy focuses on the life and career of Suzuki, following the former Can lead vocalist and his battle with colon cancer – he was diagnosed with the disease in 2014 – as he strives to resume his "never-ending tour" with Damo Suzuki's Network.
The film is now entering its final phase and a crowdfunding campaign has just commenced to meet the costs of music licensing, the securing of rights to photos and footage, sound mixing, mastering, as well as colour and sound correction. Additional funds are also required for full Dolby surround and grading, DVD release and festival submissions, and for BBFC Classification for cinema screening.
By backing Energy you will be able to choose from a selection of perks that include limited-edition T-shirts designed by Sound Carrier Juan Barabani, limited edition coffee cups, photographs signed by Damo Suzuki, limited edition poster prints and storyboard and production memorabilia.
More details about the crowdfunding campaign can be found HERE
With further information about Energy: a documentary about Damo Suzuki HERE
Main photo: Damo Suzuki on Tour / London / Camden – Feb 2020