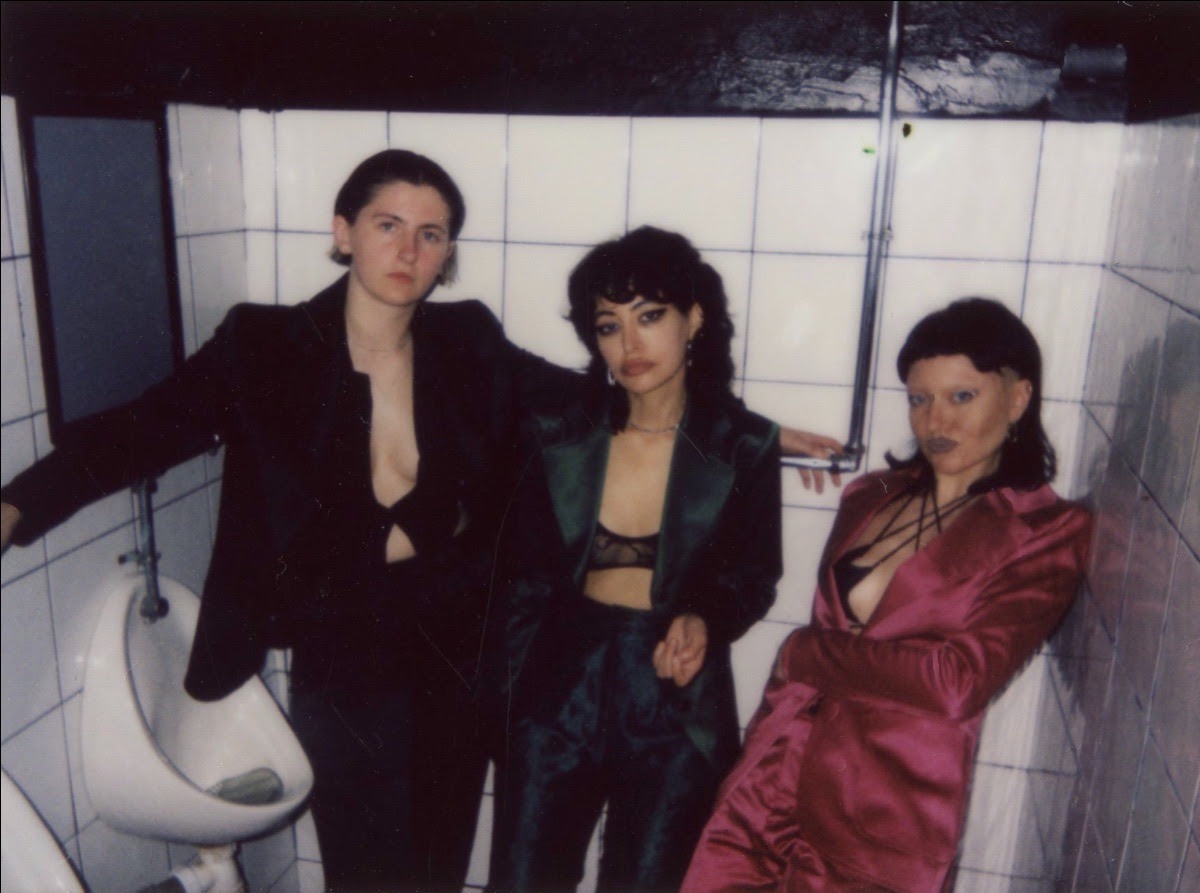 One of our tips for 2022, London trio deep tan are releasing their first new material of the year with their ace new single 'beginners' krav maga' which carries an important message. Raw, inventive and cool, with clanging guitars and scampering rhythms punctuated by dexterous vocals, its another superb single with a wry take on contemporary themes, 'beginners' krav maga' is also the first single since their Speedy Wunderground single 'tamu's yiffing refuge'.
The band expand on the meaning behind the song: 'beginners' krav maga' is a response to the idea that womxn should take self defense classes in order to feel safe on the street at night. womxn shouldn't have to. yet it seems like every day there's a new sarah everard, sabina nessa or aisling murphy. educate your sons, brothers, guy friends. male violence against womxn is an epidemic and it needs to stop, so we made a pop song to talk about it."
2021 was a breakthrough year for deep tan as their debut EP 'creeping speedwells' established them as one of the most exciting bands to emerge from from recent times. The darkly angular singles from the EP gained multiple spins across BBC 6 Music and beyond as deep tan stripped away the light atmospherics and electronics of their earliest releases to reveal a more streamlined sound. This was clearly evident on singles 'deepfake', the breakneck, blink-and-you'll-miss-it homage to a heavy night 'camelot' and cold-wave anthem, 'hollow scene'.
The band then went on to release a Dan Carey produced single with legendary label Speedy Wunderground, 'tamu's yiffing refuge', a stripped down, driving track that once again proves less is more.
deep tan Tour Dates
20 May – Newcastle – Zerox
21 May – Edinburgh – The Great Eastern Festival
22 May – Sheffield – Record Junkee
24 May – Nottingham – Rough Trade
27 May – Leeds – Headrow House
28 May – Manchester – YES (Basement) (Mood Swings)
29 May – Birmingham – Hare & Hounds
1 Jun – London – Venue MOT