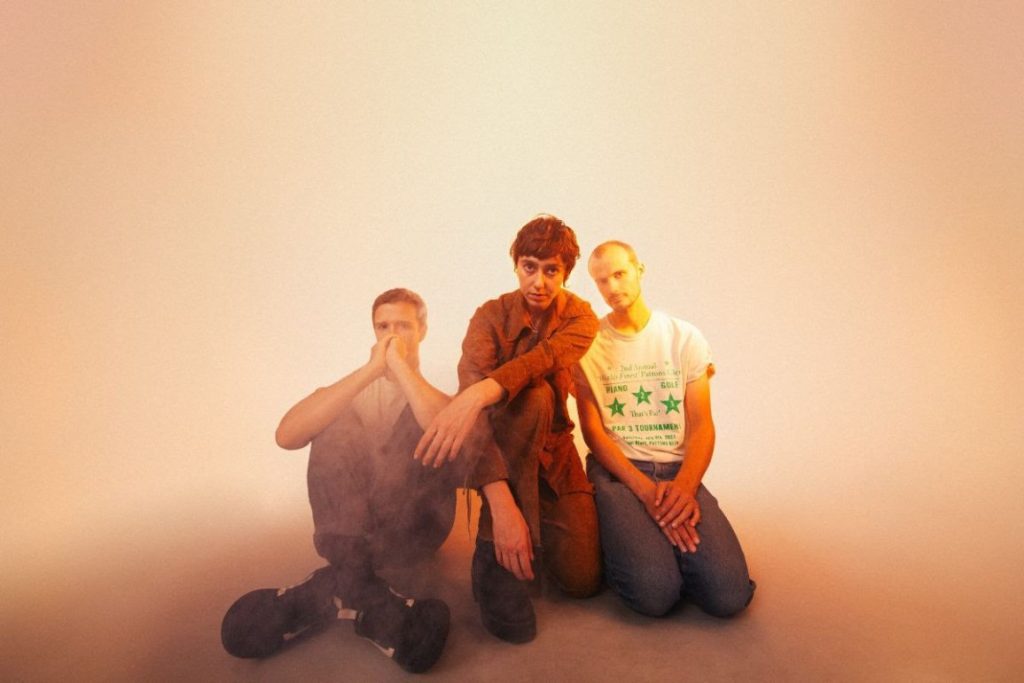 Canadian art rock masters Braids have released their second single 'Evolution' in the run-up to their fifth album, Euphoric Recall, which arrives on April 28th 2023 through Secret City Records. Three years since their last album, Braids say that they have regenerated their creative selves and created a loving bond with this new project. On Euphoric Recall, the trio is "abandoning strategy, burning it down, and realizing their love record".
Braids first teaser for Euphoric Recall came last year when they released 'Retriever', a nine-minute journey that they called "simple in its sentiment of love and friendship, yet complex in its lush arrangement and textual experimentation". The track was recognised by Stereogum who praised how it "builds and glides over an expansive runtime."
'Evolution' reflects its title, as Braids create a rich, nurturing musical landscape that coincides between the complexities of human emotion and the beauty of nature around us. These contradictions are apparent throughout Euphoric Recall too, as Braids explain how the album is "both unrushed and urgent, lush yet captured with in-the-room clarity."
Euphoric Recall was written, recorded, self-produced, and mixed at Studio Toute Garnie, their Montreal studio. After three years away from the band (despite a few singles), each Braids member has been fulfilling other music projects, such as Austen Tufts producing for Devon Welsh and Tess Roby, Taylor Smith developing solo experiments and studio work, and Raphaelle Standell-Preston devoting her time to her club-minded project, Blue Hawaii. Euphoric Recall brings the band back together to immerse fully into the space of a full-length album.
The press release reveals "This devotion to exploring their art, together, has made for one of the more daring and fluid catalogues in contemporary experimental pop over the past decade. They see their story as a series of actions and reactions, a collective expression that swings like a pendulum between open-hearted freeness and process-driven precision."
Pre-order/Pre-save Euphoric Recall here.
Euphoric Recall – tracklisting:
Supernova Apple
Evolution
Left_Right
Millennia
Lucky Star
Retriever
Euphoric Recall
Photo credit: Melissa Gamache