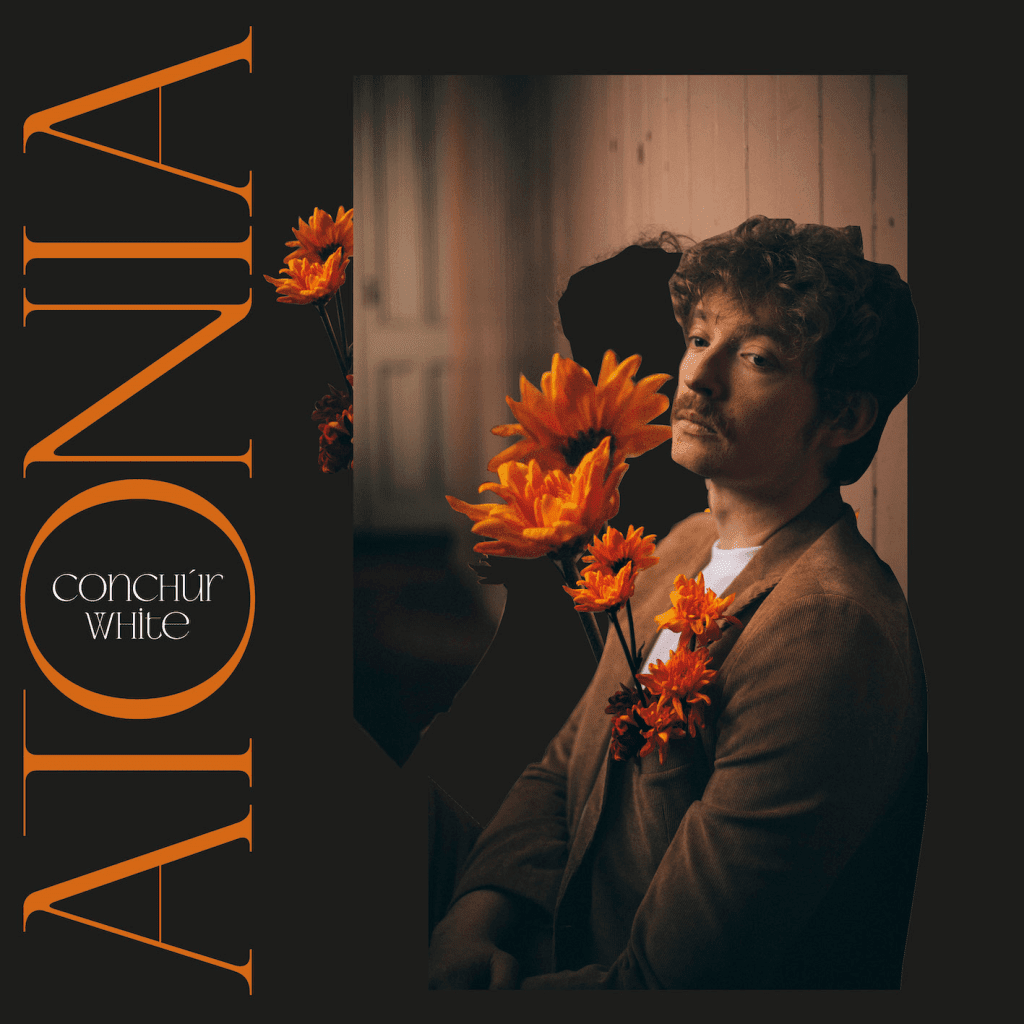 Conchúr White has returned with a sumptuous new single 'Atonia,' together with the news that he has signed to the esteemed independent label, Bella Union. Founded by Cocteau Twins' Simon Raymonde, Bella Union is the home of Tim Burgess, Philip Selway of Radiohead, Father John Misty, Fleet Foxes, Penelope Isles, John Grant, Ezra Furman and Flaming Lips and is synonymous with quality.
Conchúr's latest single, 'Antonia' is a moonlit lament inspired by White's experience of sleep paralysis. He says that those who know the sensation "may feel there is a spirit /demon/ghost above them". That haunted intensity is richly evoked on the track, where submerged psychedelic verses and a blossoming chorus combine in a cathartic plea for release. Listen here:
Allusive but intimate, surreal but accessible, White's silky and singular songs approach their subjects sideways- dreamy and theatrical, grounded and melodic, his work beguiles by stealth and contains multitudes.
"I like surreal settings, but with tangible messages," explains Conchúr. After time in more traditional rock bands, including Northern Ireland's Silences, Conchúr – pronounced Conor – developed his slanted solo voice at his own pace. "In a band, ideas are only as good as others perceive them to be," he says. "But not having a sounding board can be better because there's maybe more of an authenticity there. You're not necessarily seeking approval in the first instance,"
That sense of freedom colours Conchúr's music. On the Bikini Crops and Dreamers EPs, he filtered the influences of acts such as Arctic Monkeys (recent vintage) and Father John Misty into songs at once playfully referential and dipped in authentic experience. He has toured with Villagers, Billie Marten and the mighty John Grant, who complemented White's work warmly saying, "It felt genuine."
With his debut album nearing completion, White channels these formative experiences into 'Antonia.' Mixed by Matt Wiggins (London Grammar) and recorded in a Belfast church studio, the result is a sumptuous wake-up call from a sublime talent, alive with the promise of more to follow.
Follow Conchúr White here:
Conchúr White – Atonia (ffm.to) Conchúr White (@conchur.white) • Instagram photos and videos (1) Conchúr White | Facebook
Bella Union will be launching a Brand New Record Store in Brighton on Saturday 22nd April just in time for Record Store Day. See here for more details: (1) Bella Union Vinyl Shop | Brighton and Hove | Facebook Bella Union Vinyl Shop (@BellaUnionVinyl) / Twitter Bella Union Vinyl Shop (@bellaunionvinylshop) • Instagram photos and videos
Follow Bella Union Record Label here:
Bella Union (@bellaunion) / Twitter (1) Bella Union | Facebook Bella Union (@bella_union) • Instagram photos and videos