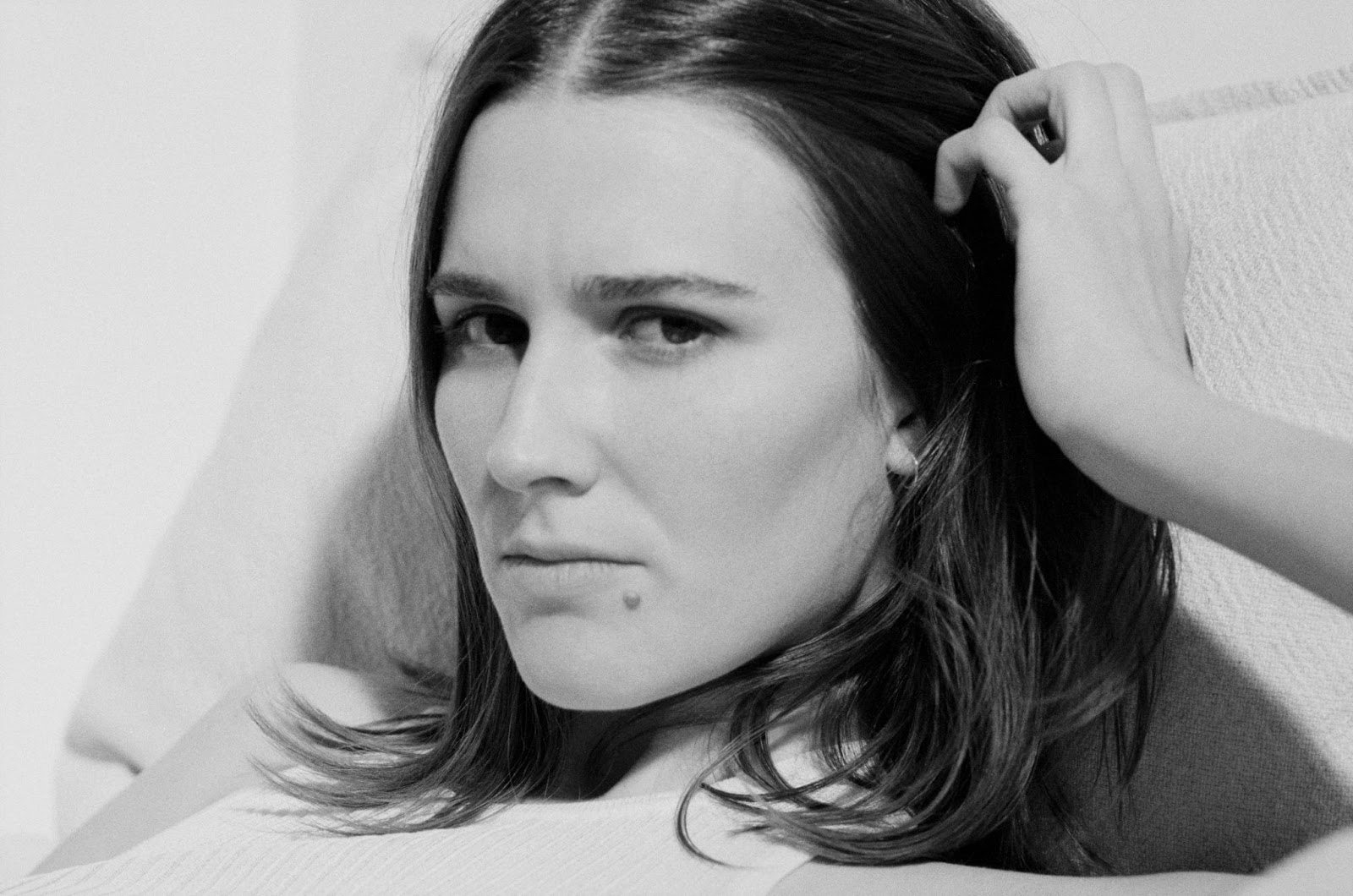 Art School Girlfriend has shared details of her debut album 'Is It Light Where You Are', out September 10th on Fiction Records. She's also shared the evocative and expansive textures of her longing new single 'Softer Side' alongside a video directed by Tom Dream. 
Torn straight from the pages of her 2019 diary, 'Is It Light Where You Are' chronicles a year of seismic change for Art School Girlfriend's Polly Mackey. After returning from a US tour supporting The Japanese House, Mackey would end her six year relationship and leave Margate, where she lived and co-owned a book shop with her then girlfriend. "The record starts with that feeling of being on the precipice of change," she explains. "Before deciding to pull everything apart, go through it all and come out the other side." The album's first single, and first recorded for the project, 'In The Middle' was released in March. Today it's followed by 'Softer Side' and a video by frequent collaborator and Margate through-line Tom Dream. 
Described by Mackey as "the most diaristic track on the record," the single finds her struggling to comprehend her breakup. "I feel like it's kind of human nature to project an ideal onto new love interests. To get infatuated and fall in love with this perfect person that you've created in your head. Then through no-one's fault, we both slowly unpick this, and end up searching for this thing that never was. So when it came to the video, what better way to represent this than through a love story with the most mythical of all beings." 
Alongside her own headline tour and festival dates at Latitude, Green Man and Radio 1's Big Weekend, Art School Girlfriend have toured Europe alongside Marika Hackman, the UK alongside Orlando Weeks and the US alongside The Japanese House. Outside of her own artist project, Mackey also lent vocals to Ghostpoet's album I Grow Tired But Dare Not Fall Asleep and runs a monthly ambient/electronic show for Foundation FM. 
Tickets for Art School Girlfriend's forthcoming tour are also available today. Their first headline tour in two years will see them perform as a full band across the UK. 
2021 UK TOUR DATES
25/09 Yes (Pink Room) Manchester
26/09 Foundry Sheffield
28/09 Hyde Park Book Club Leeds
29/09 Glad Cafe Glasgow
30/09 Birmingham Hare & Hounds
01/10 Louisiana Bristol
02/10 Elsewhere Margate
03/10 Green Door Store Brighton
05/10 Village Underground London
07/10 Focus Wales Festival Wrexham