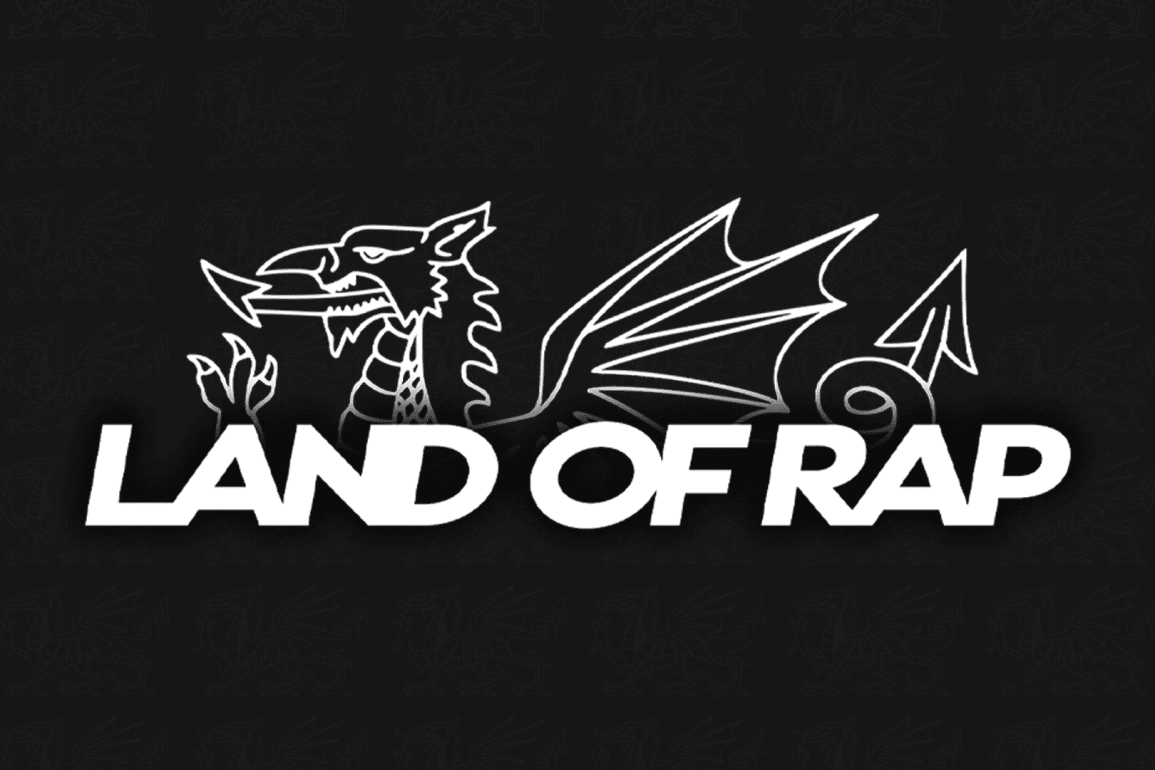 The transition from 2022 into '23 has been rather hectic, hence the lack of these write ups at the tail end of last year. Nevertheless, let's waffle on about some of the latest releases from the world of rap in Wales.
To touch on the closing stages of last year, there were some incredible releases in the end months with projects from Luke RV, Lizzi£ Squad, Ez Rah and some of the years top tracks: Mace the Great's 'Wicked & Bad', Juice Menace's 'Creepin', Po Griff and Noah Bouchard's link up on 'Dali' with the latters 'Wages' featuring Razkid and Jayahadadream…an astonishing finish to a year that saw MOBO music in Wales go from strength to strength.

There's a lot to look forward to this calendar year too. Huge event announcements are already being made with the likes of Local headlining Tramshed in April, BBC Horizons teaming up with Winger Records, The Shutdown Show and Ladies of Rage throughout Independent Venue Week to bring you three separate showcases with some stellar lineups, FOCUS Wales also weighing in with the likes of Sage Todz, Juice Menace and L E M F R E C K attending this year's edition of the festival in May. No to mention hip-hop in Wales being documented at Cardiff Museum this summer for the 50th birthday of the genre. Exciting times are indeed ahead.
So what about the music? The work rate is as impressive as always, most notably from the duo New Wave. Jordi and Gino closed out the year with the release of their first project 'Overground to the Underground' with the big sounds and high energy they lend to their live performances present here. Even with this release and the videos tied to the project making their way online, the Cardiff tandem haven't slowed down as new singles including this latest one 'New Freezer' have been dropped. This may well be a cut from the album that didn't make it on but it's still very much worth a listen.
Another track featuring a pair of MCs you need to keep an eye on is 'Plenty' from Eaze and ManLikeVision. Both these young artists had solid '22s and look to keep that momentum going with this effort having them go back to back with some fiery verses over the Chris Rich production. Of these two I've said before if you look at their lineage it's no surprise how skilled they are and they have everything it takes to level up once again in 2023.
Some excellent intercontinental collaborations have been popping up as of late with Mr. Phormula continuing his partnership with Rhode Island's Lord Willin known as Hel Clecs with the track 'Sound of Thunder' and Eädyth joining forces with Manipuri folk singer Mangka for their joint effort made possible by FOCUS Wales and Ziro Festival. Most prominently Ral Duke of Squid Ninjaz notoriety produced the entirety of Detroit's Mickey Diamond's latest offering 'Oroku Saki' which is a must for any hip-hop heads catalogue. Seriously good this!
Other releases in the opening weeks of the year include the anticipated 'Blood Sweat Fears Vol.1' from L E M F R E C K, Deyah's '$o We Go', Blue City CDF's Pitch92 produced cut 'Deja Vu' featuring Nelson Dialect and a whole lot more that you'll find in the playlist linked below. Another cracking year for rap in Wales ahead I assume and I'll try and keep you posted as best as I can about it. There is also Larynx Entertainment where you'll find even more attempts to keep up with what's happening (shameless plug there).
Happy New Year!