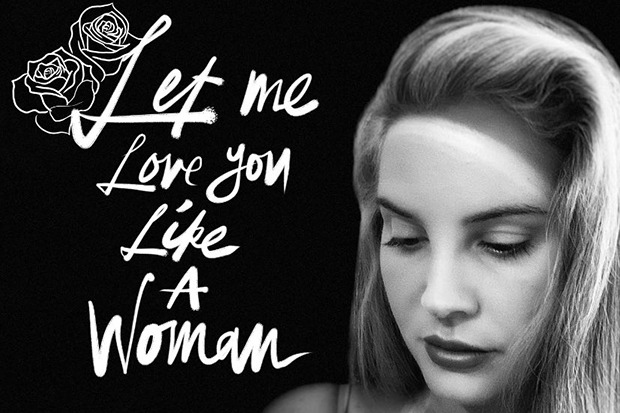 Lana Del Rey introduces her much-anticipated Chemtrails Over The Country Club album with "Let Me Love You Like A Woman." Produced by Jack Antonoff, the stripped-back ballad finds the singer/songwriter leaning into Americana. "I come from a small town, how 'bout you? I only mention it 'cause I'm ready to leave LA," she begins the song. "And I want you to come, eighty miles North or South will do." That takes us to the loved-up, sparse and distinctly melancholy chorus.
"Let me love you like a woman, let me hold you like a baby," Lana croons. "Let me shine like a diamond, let me be who I'm meant to be." Her new sound shouldn't come as too much of a surprise. After all, the 25-year-old already let the cat out of the bag in a Q&A with Interview magazine. "It's funny, the record was Midwestern-sounding before I even went to the Midwest," Lana revealed. "What's interesting about having a true muse — and it sounds kind of ridiculous — is that you're at the whim of it. When I'm singing about Arkansas, even I'm wondering why."
Listen to the staggeringly beautiful single below.
Lana Launches 'Norman F**king Rockwell! Tour'
6 Photos »