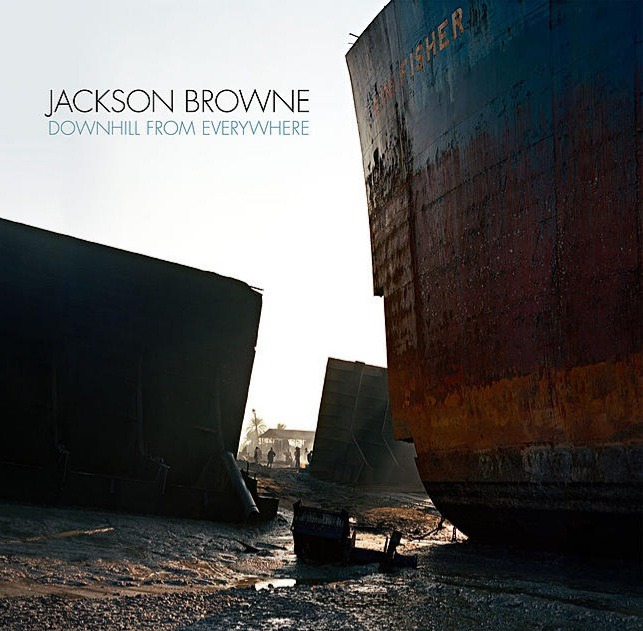 Not everything has to be cutting edge. Jackson Browne has pretty much based his entire career around not being controversial. At least not in his personal life, at any rate (his lyrics, conversely, definitely have touched upon more contentious matters at times).
Some folk – particularly the British music press of a certain era, who were always slavering over the next act of rock and roll debauchery – may have confused the lack of extreme hedonism with confirmation that such an artist was possibly 'dull'. He isn't, but I suspect that's part of the reason why, despite Browne's longevity, he only ever managed a paltry number 12 hit in 1978 with 'Stay' in the UK, and a handful of albums that just tickled the arse end of the chart. Even the classic Running On Empty, rather ridiculously, stalled at number 26 over here.
It's a different story Stateside, of course, where Browne is rightly regarded as something of a national treasure with many hits to his name and a cool 18 million albums (at least) sold during his career. Downhill From Everywhere is the 15th of those studio releases and his first since 2014. If anything, it simply proves that Jackson Browne has lost none of his songwriting prowess.
As you would expect from an artist now in his seventies, this is a very 'grown up' record and while much of it is music to put your feet up and relax to on a sunny day, there are moments that suggest that Browne still has the capacity to surprise, not least on the two numbers that conjure up visions of Latin America. This is most notable on two tracks – 'The Dreamer', which is a lovely tune not too far removed from pre-world domination Springsteen, co-written with Eugene Rodriguez, and David Hidalgo of Los Lobos fame, and the irresistible curtain closer 'A Song For Barcelona', an uptempo late-night Latino shuffle that belies its 8 and a half minute length and flashes by in what seems about half the time!
Most of the rest of Downhill From Everywhere just feels like Jackson Browne is giving you a cuddle. Not in a creepy way or anything – it's just that it feels like he cares. Right from the off. 'Still Looking For Something' is a pretty ballad typical of Browne, but I'm grateful for what seems like a social commentary on the title track ("Do you think of the ocean as yours? Because you need the ocean to breathe") as it gives you a better picture of Browne as a man and an environmentalist, and that can only be applauded.
So, another accomplished set from the man. Is it going to end up as one of my absolute favourite records of 2021? Probably not. But is it another likeable record that I could fling on at any time and get pleasure from? Undoubtedly. It's a more than worthy addition to the great man's catalogue.
Downhill From Everywhere is released on 23rd July through Inside Recordings.