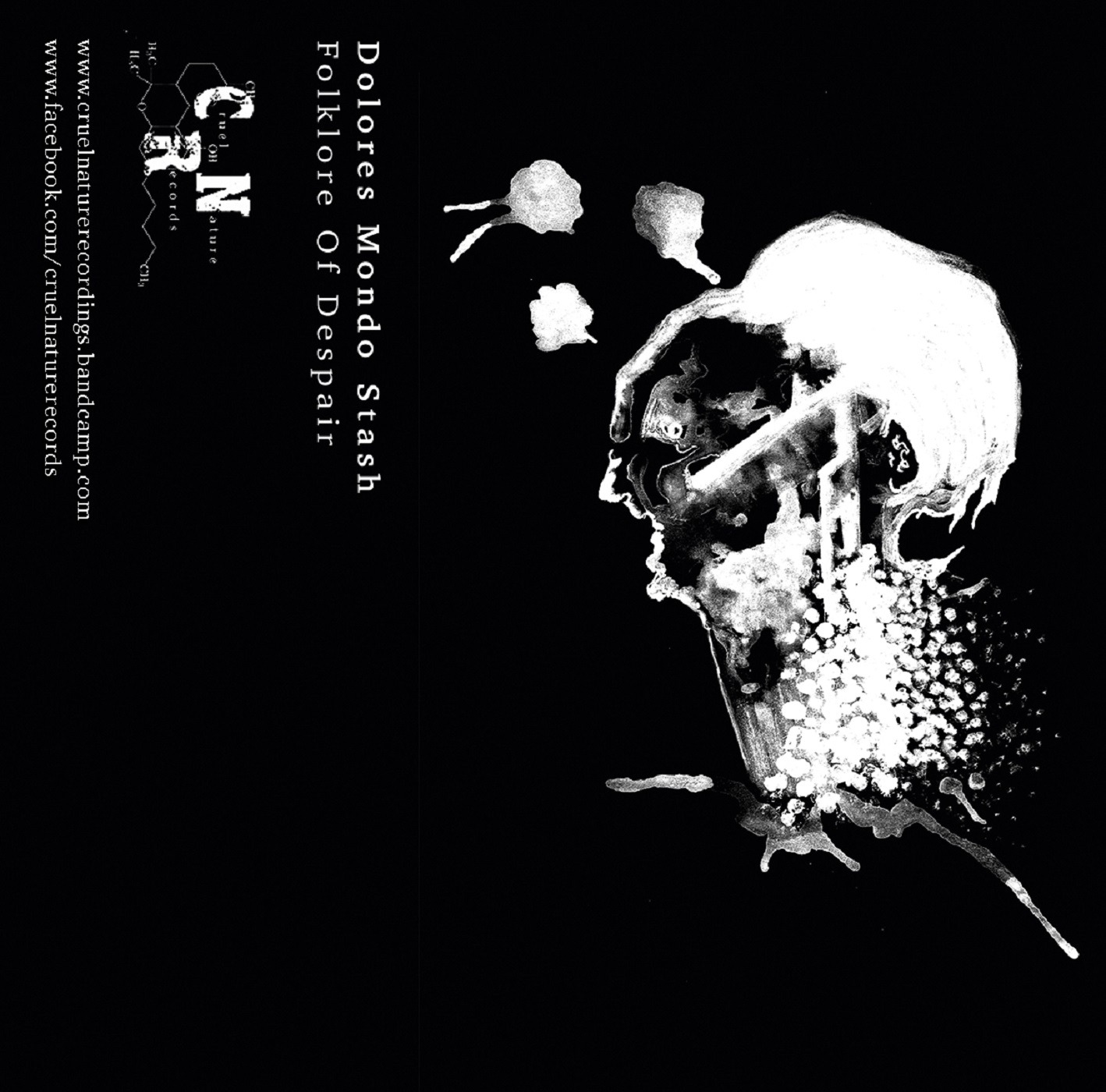 'Folklore of Despair' sounds like it could be the title of a famous anthropological text, something French and impenetrable from the 1950s, say – a text more written about than read – a report to the academy, dispassionate and objective, probing a lost culture's manifold attempts to reach an accord with death and decay.

Dan Tecucianu, a.k.a. the mysterious Dolores Mondo Stash, describes the project (out this Friday on tape and download from the inestimable Cruel Nature Records) as a process of deconstruction and recurrence. Recorded at his apartment in Bucharest, Romania, over December and January, Tecucianu composed the music for it out of looped fragments he improvised on different instruments. Out of tune, unsettling and darkly cartoonish, the results move with an ungainly mechanical life. 
'For me,' says Tecucianu, 'the deconstruction of melancholia is similar to a dream – a collage of personal themes and probably collective memories, deconstructed and arranged in a disturbing way.'
Cut from whatever original context they were born in and reconstituted in new iterations, these fragments are possessed by the absurd, acrobatic quality of a Svankmeyer film or even (at a push) an alien echo of Tom Waits in his devil's ringmaster period, the layers of looping scales and swooshing chords making sentimental or nostalgic motifs neurotic through careful repetition.
So, in the opening track, 'Grapes and Coagulated Nightmares', a synth-scape of flute-like chirrups and bursts of static is intermittently broken by tremulous strings. Titles like 'Darkness is Driving the Machine of Debauchery' and 'Floral Patterned Gearshift' convey an idea of the weird mixture of the robotic and the organic at work throughout this album, and while it's an undoubtedly unnerving listen, there's something playful at work, even conversational. 
In his enquiries into melancholia and memory, Tecucianu has found, 'that some bits can never be reshaped, but that doesn't mean you can't give them new form'. He makes it sound so easy.

Folklore of Despair by Dolores Mondo Stash is is available to pre-order now from Cruel Nature Records, in advance of release on 11 June. It's available as a download and limited edition cassette.