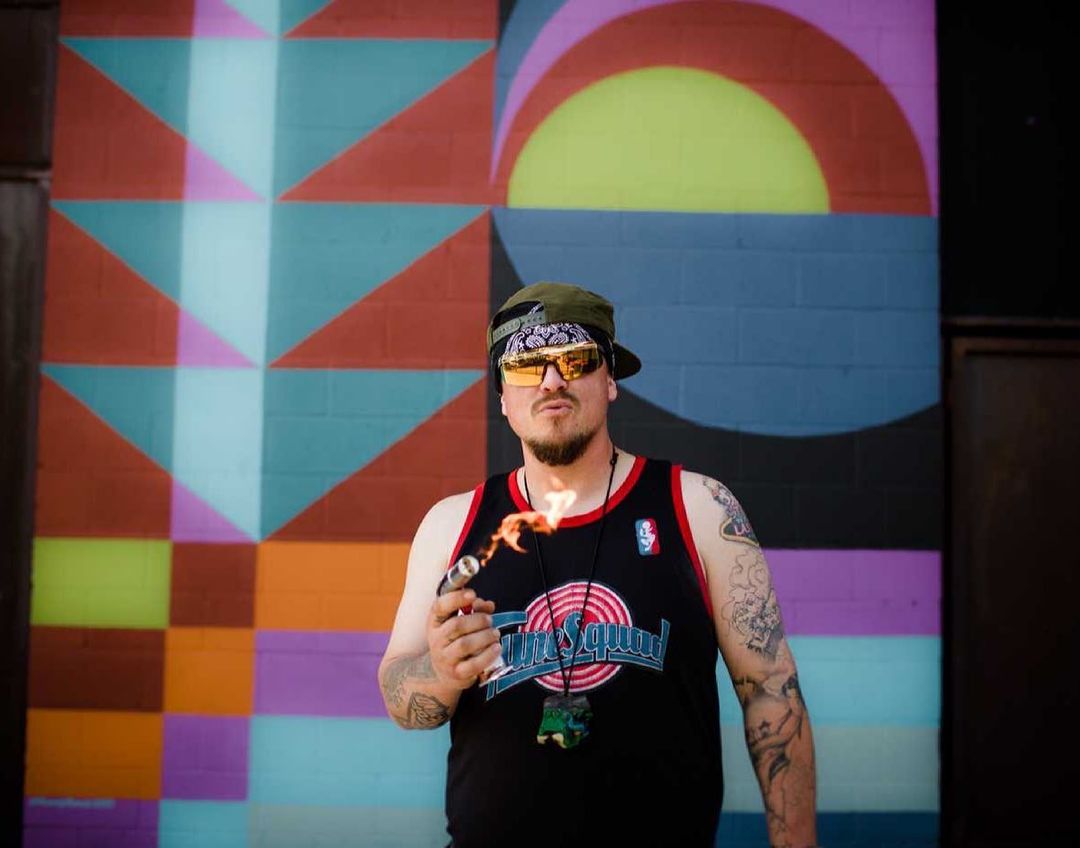 Recently, Chief Moquiuix dropped four songs: "Irrational", "Buenos Dias", "Vagos", and "Radicalism".
Born and raised in South East San Diego, CA, Chief Moquiuix is a rapper and producer. However, Chief Moquiuix is not your traditional artist. His unique style of indie rap and mystical lyrics makes him stand out.
In between latin, hip-hop and urban, Moquiuix's four songs come off as a fusion of different genres. The artist also dropped visuals for three out of the four. "Buenos Dias", "Vagos", and "Radicalism" were all directed and edited by Moquiuix himself.
Moquiuix's flow remains remarkable throughout all his songs. Covering various topics like family, culture, politics, society, the rapper finds inspiration in almost everything surrounding him.
Chief Moquiuix has a clear mission through his music and that is to get rid of cultural divides and bring people together.
Connect with Chief Moquiuix on: Facebook – Twitter – YouTube – Spotify – Instagram