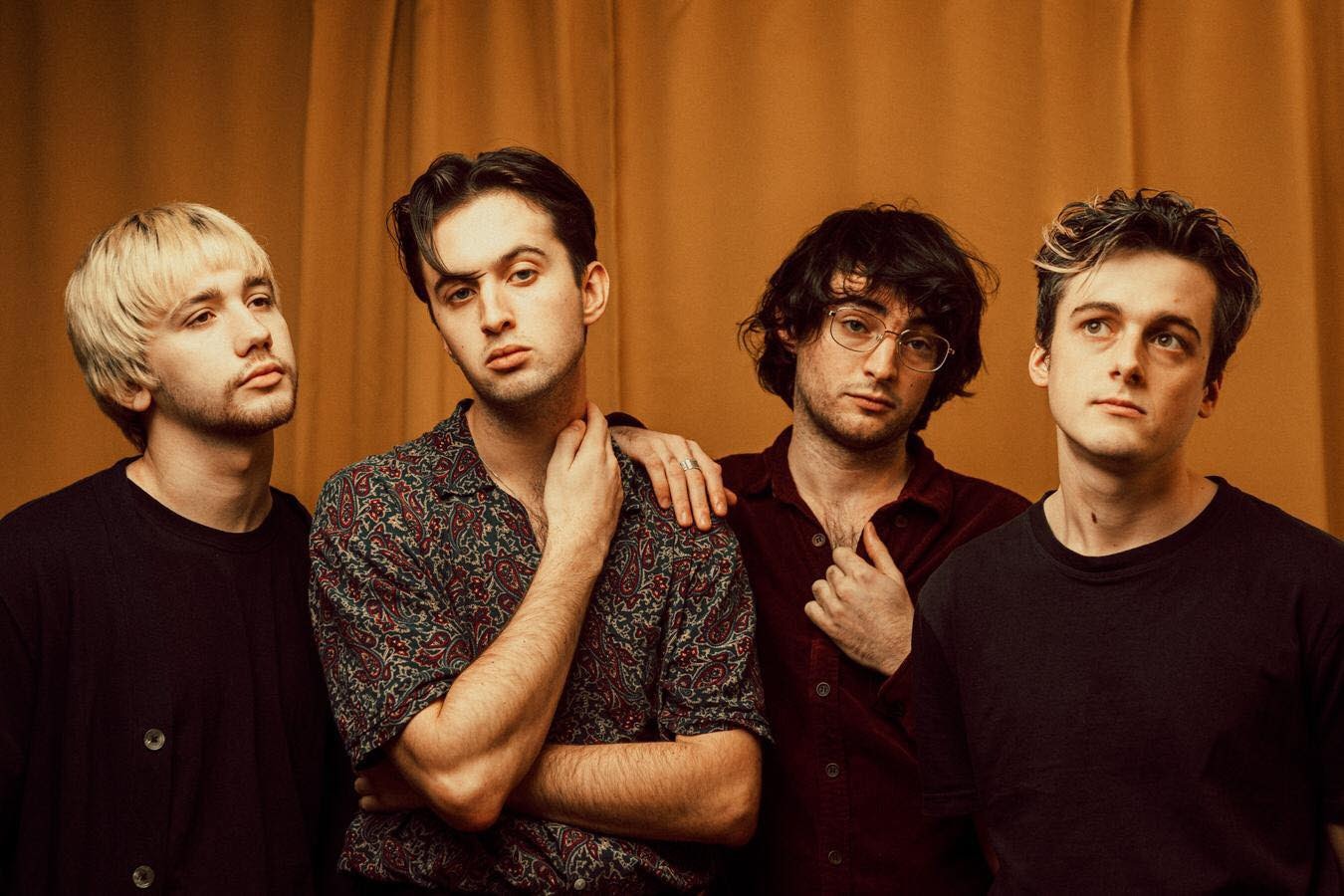 Bandicoot's debut single for Libertino 'Dark Too Long' gave us the boost so desperately needed back in February, and has longer legs than perhaps initially anticipated. After all, in recent days it won the band's first ever 6 Music airplay courtesy of Huw Stephens ('they've got a saxophone and they aren't afraid to use it') and Radio X's Johnny Kennedy handpicked the song for the coveted X-posure hot one slot.
Follow up 'Fuzzy' out on Friday, is hot on its heels and sees the Swansea born now Cardiff-based foursome pick up pace with this 24 carat stomper, living out all our 70s glam and rock n roll fantasies for us. And yet, there is no rehash or reheating here, 'Fuzzy' is as fresh and fizzy as a can of pop straight out of the fridge on a hot afternoon.
What gives Bandicoot the sharp edge is an open eyed, unashamed use of motifs from the genres and artists they so clearly love, but teasing and playing with them, absolutely owning each and every one.
The way Bandicoot's influencers on this song captured the times they were in with singles then albums – Marc Bolan showing his full glitter for the first time through 'Hot Love', 'Get It On' and album 'Electric Warrior' for example,  and so Bandicoot do with Fuzzy. That pent up, straining at the leash energy to show the world what it's been lacking but never knew. It's not unlike how we're all feeling as the world opens up again, painfully slowly.
The video sees Rhys, Tom, Kieran and Billy as men in black. A barefooted Kieran hinting at the greatest conspiracy theory music hoax  of all time, Paul McCartney's lookalike replacement after the original McCartney died in a freak accident in 1966, leaving clues for fans? Or perhaps that's my own imagination running away with me.
It's infectious, this world of Bandicoot. Gets you thinking way outside the box.