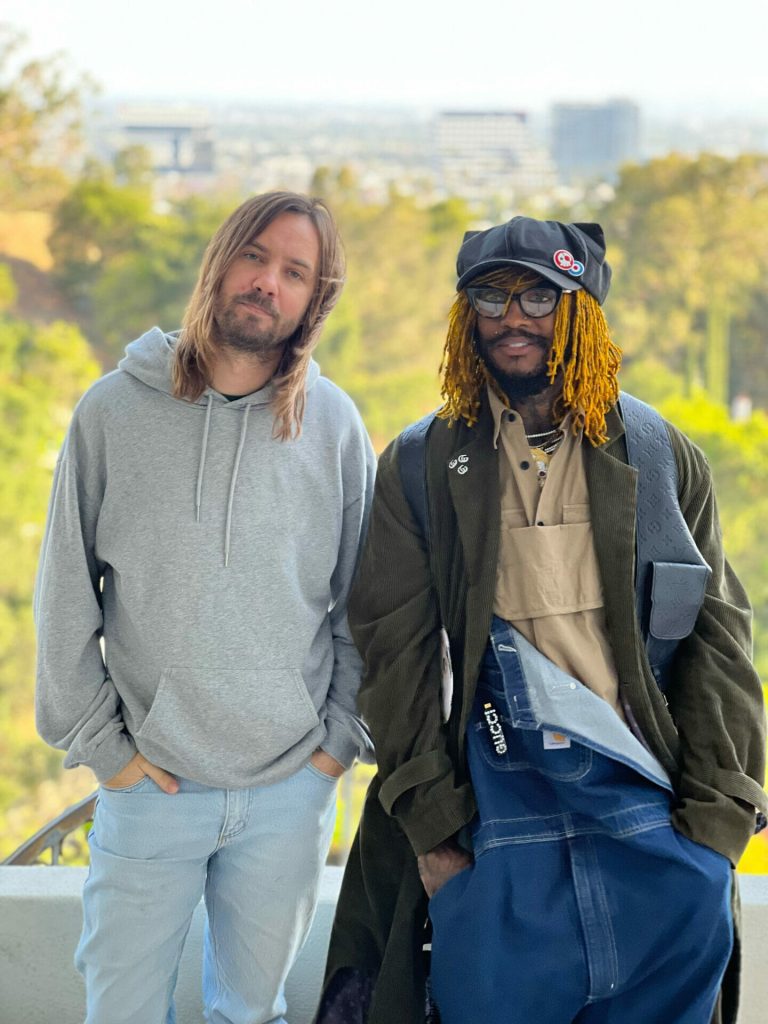 Thundercat and Tame Impala to Release Single "No More Lies" on Limited Edition Vinyl
Staff Writer on August 2, 2023
In April, Thundercat dropped his first single in three years, "No More Lies," teaming up with Kevin Parker, better known as Tame Impala, for the mash-up. To complement the release, the duo has followed up and announced the Sept. 29 delivery of a limited edition, single-sided 7" vinyl, available in cheetah print. 
"No More Lies" muses the story of a doomed relationship, which Thundercat takes responsibility for, cemented by his lines: "But it's not your fault, I'm just kind of ass," which he acknowledges before landing on the conclusion, "I tell you the truth because I care, but I also lie to you because I care." 
The bassist/singer shared some words on his experience working alongside Parker via press release. Thundercat offered, "I've wanted to work with Kevin since the very first Tame Impala album. I feel that I knew that us working together would be special. I've been excited about this song for a long time and hope to create more with Kevin in the future."
Following the release of the 7" vinyl, Thundercat will take part in an extensive lineup of dates, dubbed In Your Girl's City tour, which will bring him through the Pacific Northwest before moving to Arizona and Colorado as well as Midwest appearances. Next, he'll play a handful of East Coast concerts, followed by a dip into the Southern region of the U.S. and five South American gigs. 
Listen to "No More Lies." Pre-order limited edition single-sided 7" product now.