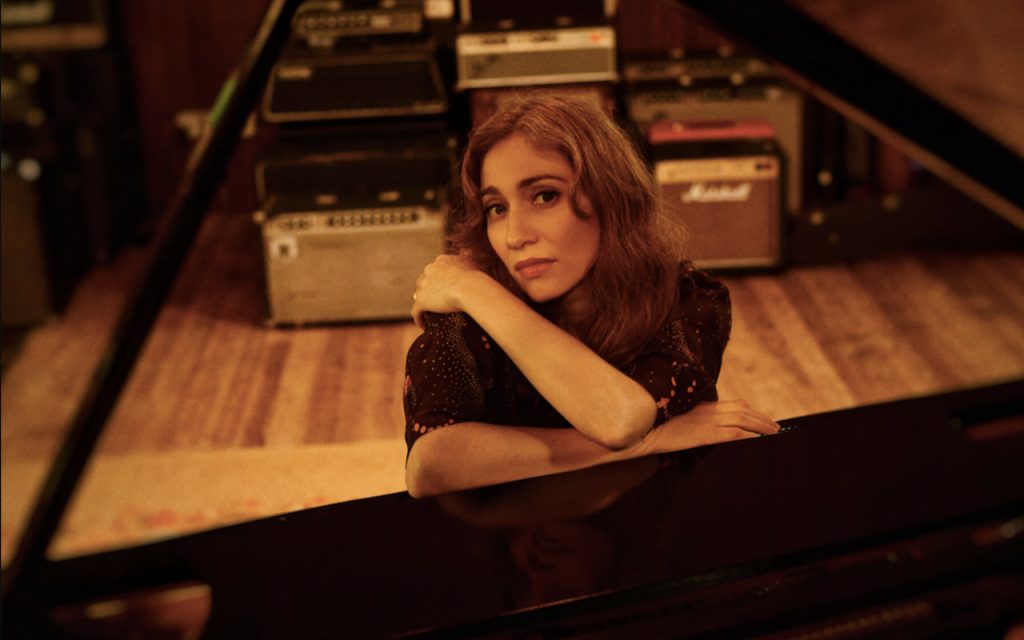 Photo by Shervin Lainez
Hot on the heels of her sold-out spring tour Regina Spektor confirmed a run of new dates set for July and August. On select performances, the adored singer-songwriter will be joined by Allison Russell and Aimee Mann.
Spektor will kick off the tour, which will showcase her full discography along with her latest studio LP Home, before and after, with two performances at the Royal Festival Hall in London on July 15 and 16 before heading to the Dalhalla in Rättvik, Sweden on July 18. Spektor will then head stateside on July 18 and make stops in states like Illinois, Ohio, New York, Pennsylvania, Virginia, Los Angeles and more through Aug. 27, where she'll close out the season at Martha's Vineyard, N.Y.'s Beach Road Festival.
She'll be joined by the aforementioned Russell and Mann at Out of Space in Evanston, Ill.(Aug. 3), and Vienna, Va.'s Wolf Trapp (Aug 10), respectively. Notably, on June 25, Spektor will make an appearance at Mikhail Baryshnikov's 75th birthday celebration at Kaatsbaan Cultural Park in Tivoli, New York, along with Laurie Anderson, Diana Krall and Kaoru Watanabe.
Tickets for Spektor's upcoming summer tour go on sale this Friday, April 7. Learn more and find tickets here.
Regina Spektor Tour Dates
May 21—Corona Capital—Guadalajara, Mexico
July 15—Royal Festival Hall—London, UK
July 16— Royal Festival Hall—London, UK
July 18—Dalhalla—Rättvik, Sweden
July 28—Riverside Theater—Milwaukee, WI
July 29—Out of Space—Evanston, IL*
July 30—Brady Music—Cincinnati, OH
Aug. 1—Kodak Center—Rochester, NY
Aug. 2—Keswick Theatre—Philadelphia, PA
Aug. 3—Wolf Trap—Vienna, VA †
Aug. 5—Chateau Ste. Michelle—Woodinville, WA
Aug. 7—Mountain Winery—Saratoga, CA
Aug. 8—House of Blues—Anaheim, CA
Aug. 10—The Greek Theatre—Los Angeles, CA†
Aug. 24—SummerStage—Central Park, NY
Aug. 25—WHBPAC—West Hampton, NY
Aug. 27—Beach Road Festival—Martha's Vineyard, MA
*with Allison Russell
†with Aimee Mann