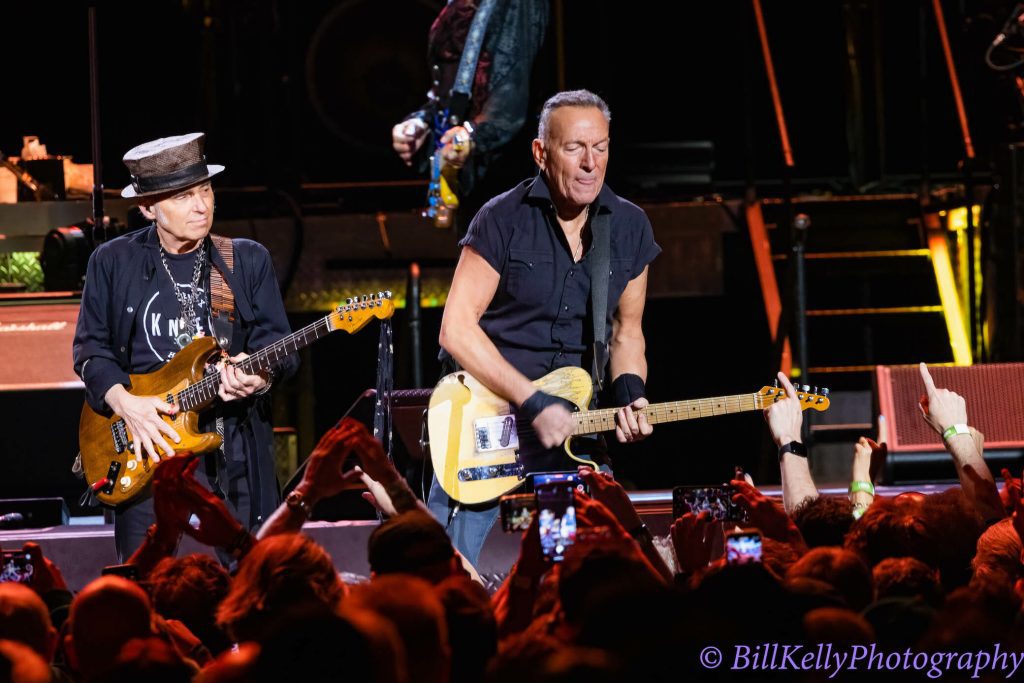 New Jersey Governor Phil Murphy has declared that Sept. 23 will officially honor Bruce Springsteen in the Garden State and the globe for the rest of time. Murphy announced the news via Twitter by posting the document, setting the day in stone.
"Bruce Springsteen is one of the most iconic and influential musicians—and New Jerseyans—of all time, period," Murphy tweeted. "And so, I am both honored and proud to announce @Springsteen's birthday, Sept. 23, will officially be known as Bruce Springsteen Day." Read Murphy's statement below.
"Beyond being an iconic singer, songwriter, and family man, 'the Boss' has acted on film, TV, and Broadway, recorded a podcast series with President Barack Obama, written, starred in, and produced documentaries, and has helped countless charities in New Jersey and around the world," Murphy wrote in the document he shared on Twitter. He added: "Bruce Springsteen will forever be remembered as the voice of the Garden State, signaling to the world that New Jerseyans were born to run."
This latest achievement for Springsteen follows many over the years, including the Presidential Medal of Freedom in 2016 from President Obama and last month, he was honored by President Biden during the National Medals of Arts ceremony. "A poet, troubadour, a chronicler of American life and resilience and hope and dreams," Biden said of the musician. "[He's the] recipient of the Presidential Medal of Freedom along with 20 Grammys, an Oscar, a Tony, and an unyielding love from millions of fans across generations."
Springsteen and the E Street Band are currently on a 2023 tour and recently left the States for the European leg of their travels.
See the tweet announcing Bruce Springsteen Day below.
Bruce Springsteen is one of the most iconic and influential musicians – and New Jerseyans – of all time, period.

And so, I am both honored and proud to announce @springsteen's birthday, Sept. 23, will officially be known as Bruce Springsteen Day in the Garden State. pic.twitter.com/Ux5B54jdlB

— Governor Phil Murphy (@GovMurphy) April 16, 2023