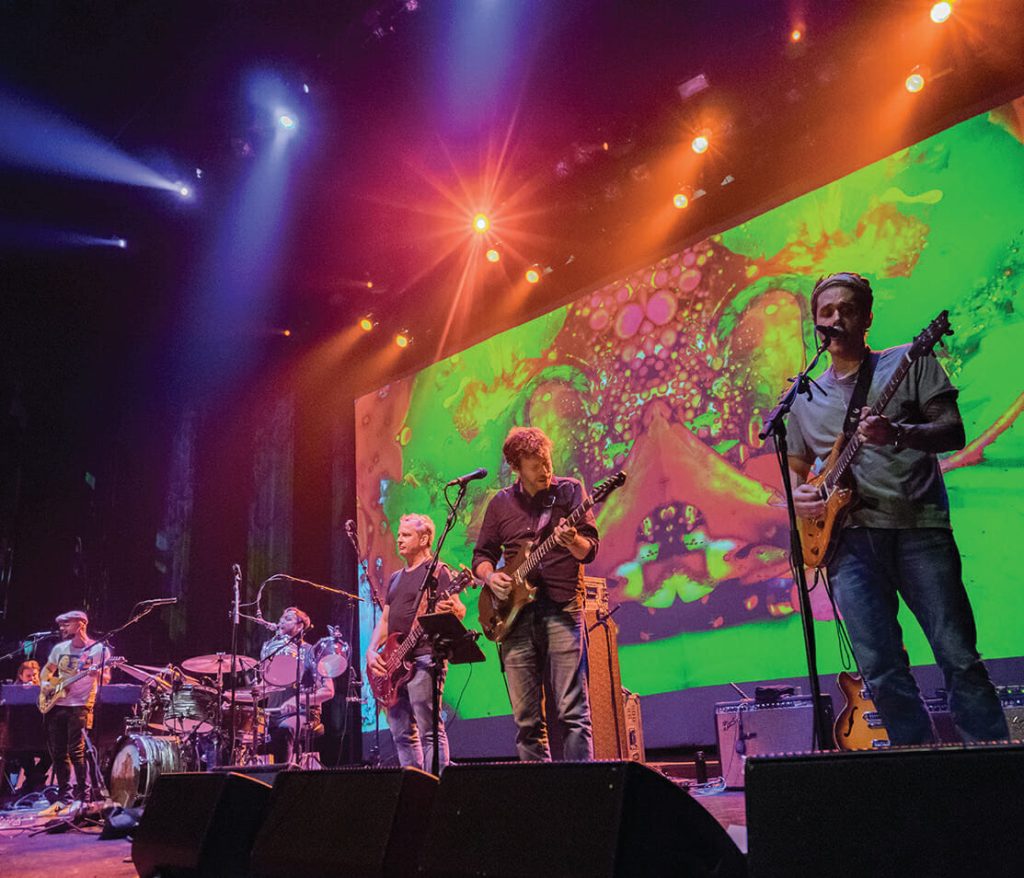 Joe Russo's Almost Dead: A Serendipitous Decade
Joe Russo on March 20, 2023
Here Joe Russo looks back on the past decade of music with JRAD through a series of images. For more with Joe on the development of the group, check out our archival cover story.  
As soon as we realized that 10 years was coming up—which is still odd to all of us—going back to [New York's] Brooklyn Bowl was immediately something that we all thought we should do, regardless of anything else that we did to celebrate. The rest of the guys and myself are so thankful that first accidental, happenstance gig at the Bowl occurred. [Joe Russo's Almost Dead first came together for the NYC-Freaks' Freaks Ball event at Brooklyn Bowl in January of 2013]. At the same time, it is interesting because, if you looked at a normal band's 10-year mile mark, they'd be like, "We played X amount of shows each year for X number of years." But we only played seven shows in the first two years we existed and then there was the pandemic, so it has really been only around six and a half years of touring. And JRAD is a 40-shows-a-year kind of band.
But it is still wild—the passage of time is always a trip. And nothing really puts a point on time moving quickly as much as watching your kids grow up. So it's crazy to go back and be like, "Oh, my God, I didn't have kids when this started, and now I have two daughters. Wait what?" I was still in Furthur when this started. None of this was ever intentional or scripted, but it's incredible that this is still happening 10 years later.
What makes it feel normal is that it's still the same cast of characters I have played with since some of us were in our late teens and early twenties—or longer if you go back to Marco [Benevento] and I playing together in seventh grade. And that's the luxury of this group. It's five friends who have been in each other's lives for as long as we can remember, and it's just so incredible that we get to share this thing in a pressure-free situation. It's a blissful state—the day of the show hang, playing onstage and everything that goes with it is such an enjoyable process. Whereas, when Marco and I were in The Duo, it was like we had to make The Duo happen, and all the desperation and other stuff that comes with being in so many different bands. [With JRAD], we all have our satellite groups and our own projects and all this other stuff that can wear that stress. But when this thing comes together, it's just the five luckiest guys in the world getting to play music together, and it is wild that we're all still doing it 10 years later.