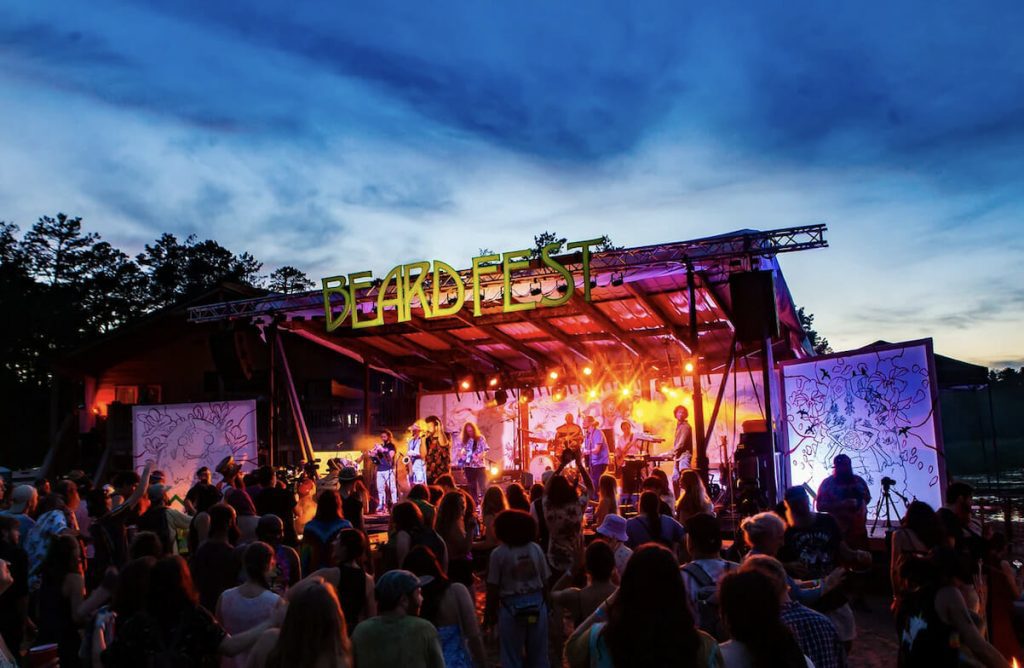 Over the weekend South Jersey's Beardfest announced who will be joining them at Pineland Preserve on June 22 through 25. 2023 will mark the event's 11th gathering which began as a small party at the hosts of the event, Out of the Beardspace's guitarist Zach LoPresti's backyard.
In what has become a tradition the gathering will focus on community, music, art, camping, environmentalism, and wellness workshops by united regional and national talent, including Pink Talking Fish, Spafford, Dogs In A Pile, Isaiah Sharkey, Yam Yam, Snacktime and Jonathan Scales Fourcesta. The event will feature visual art by the ROMPUS art collective and fire performances by Tamed Flame.
Like previous years Majik Mike and Elise Testone will emcee and act as artists at large while Rushadicus joins as a "roaming cello goblin." Other performers joining in the fun at Beardfest include Sam Greenfield, Black Buttafly, Flanafi, Nazir Ebo, Johnny Showcase & the Mystic Ticket, West Philadelphia Orchestra, Natalie Brooke & the Infinity Tribe, Native Maze, The Jawn, Zeelo, Edenspore, Gloss, Carly Brand, Klark Sound, Miss Cantaloupe, Hunter Root, Kyle Sparkman, and Sean Daniels & the Law Abiding Citizens.
Tickets for Beardfest 2023 are on sale now. Learn more and find tickets here.