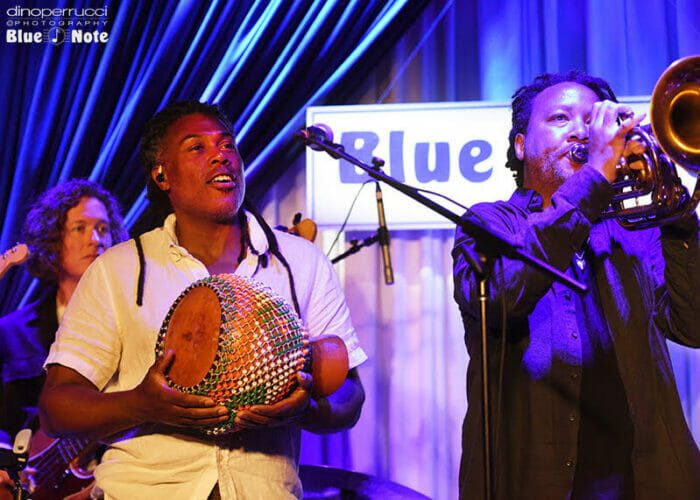 Photo Credit: Dino Perrucci
Last night, May 18, Antibalas commenced their four-night, eight-show run at New York's esteemed Blue Note venue. The initial Big Apple shows arrived after the band wrapped their West Coast tour with a performance in Portland, Ore., at The Get Down. 
Thursday night consisted of two concerts, an early 8 p.m. and late 10:30 p.m. show, which brought the high-energy ensemble out to deliver choice cuts from their forthcoming album, which according to the band, will be recorded in the studio next week. 
Following the group's first night on stage, they will return to continue their stand this evening. Tickets remain on sale for the remainder of Antibalas' Blue Note NYC residency. To learn more, visit the venue's official website. 
Photographer Dino Perrucci was on the ground last night and shared images from Antibalas' first night on stage at Blue Note. Scroll down to view more.